11th November 2015
Tea Time - The Tea Lover's Subscription Box!*
Images and words by me
It's no secret that I am an absolute tea advocate and learning to make a good cuppa is practically a rite of passage in England. We are big lovers of the humble breakfast tea which ironically isn't just delegated to mornings and is probably the most popular brew, but we also like to mix it up a little as well. Green tea and herbal blends have become increasingly popular as a healthy alternative and different ingredients can help for different ailments such Chamomile to help you sleep and Peppermint to aid digestion. TeaTime, founded by Ruby Chan and backed by Virgin Start ups, is a brand new tea subscription service that provides it's customers with healthy caffeine free and low caffeine blends as an alternative to the usual breakfast brew. Ruby was keen to start her business after she noticed that her colleagues at her previous job would reach for caffeinated drinks numerous times a day as a temporary fix to get them through, without addressing the real problems. Using her substantial tea collection at home, Ruby created special blends for each colleague and delivered the packets straight to their desks with instructions on how to brew each blend.
The original idea is reflected in the product that is now commercially available to the public and I was very happy when Ruby contacted me to ask if I could try one of her boxes. Only a few days after we first spoke, a small package came through my letterbox - a white box with the TeaTime logo printed on the front. Inside were 3 small pots, a package, a couple of packets of empty tea bags and an instruction leaflet. The pots have various symbols on them which can be read via the key printed on the inside lid of the box and these advise of brewing time, number of servings per bag and even whether it's a flower tea or herbal tea. The packaging at the moment doesn't quite look as professional as it could but considering that it is only a startup company then there is plenty of time to tweak it and create a look that is tailored to them. I was given Lemune SuperBoost, Four Beautea and Jasmine Pearl Zen as well as a what looked like a small bundle of tightly wrapped leaves named Blooming Flower. I had spoken to Ruby of my desire to buy a glass teapot to which she kindly pointed me in the right direction and offered to send me her Blooming Flower tea to make the most of my new purchase! The Blooming Flower is traditionally a Chinese tea which slowly opens whilst brewing and blooms into a flower all the while still flavouring the water like a normal tea. It's full of antioxidants and has a fairly weak flavour but is refreshing. I've included a short video of it below for you all to view!
The other teas are blended for specific purposes to which are hinted to in the fun titles. Lemune Superboost is a mix of LEmongrass, Goji berries and Silver Needle tea and is great for your immune system, it's also been the most popular in my household since the box arrived! It's got a beautiful scent to it which clears your sinuses and my boyfriend, who has a cold, can't get enough of it. Ruby advised that it is perfect for a first time herbal tea drinker and I would have to agree as it is light and quite a universal flavour. Jasmine Pearl Zen is meant to calm you and help you relax and I've found it to be the perfect blend to help you wind down in the evenings. Once again the flavor is light and the scent reminds me of a spa which is likely due to the whole Jasmine buds. Four Beautea is a blend of four flowers - Whole rose bud, Jasmine flowers, osmanthus flowers, Chrysanthemums - and red dates and has been created to encourage better skin and as you can guess once again the flavour is delicate and the scent is wonderful!
I like that these teas have such a delicate flavour as I too often find that some herbal blends are overpowering and very often leave an almost metallic aftertaste due to the various other flavourings and additives they are blended with. TeaTime's selections are completely natural with nothing else added except herbs and flowers, which mean that there are no nasty surprises for you or your body. The empty tea bags allow you to choose the amount of product for a weaker or stronger brew or you can use the product loose in a strainer. They are also made from whole buds and leaves rather than dregs and left overs, all of which lead me to question the remarkable price that these boxes are being marketed at. TeaTime subscription boxes are available to be delivered either weekly or fortnightly for just £4.50 a box with a minimum of 10 cups of tea per box. Personally, I feel like this is an absolute bargain price for what you are receiving, as the quality of each blend and the ingredients used are beyond what I could have imagined. I'll be honest it's something that I would have looked past had it popped up in an advert whilst browsing the web as there are so many subscription boxes floating about at the moment and they aren't always great. I'm glad that I could bring you this review to let you know that it's a great product with a fabulous founder! Ruby's intentions with her company are so genuine and honest and I really enjoyed talking to her about it and experiencing first hand, the passion that she feels for it. She's got a vision for her brand that I feel will allow her to open up the market to a huge customer base and I'm hoping that she finds all the success that she deserves as I can't compliment this product enough!
If you are as impressed as I am and would like to order your own TeaTime box, then you can find the website here. I hope you enjoy your special blends!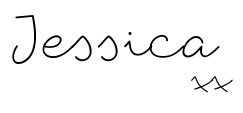 * This item was gifted to me by Tea Time, however all words and opinions are my own and 100% honest.