22nd November 2015
Battling Dry Skin - My Current Routine.
Photographs and words by me
I've said in the past that I have rather problematic skin and I've tried a lot of different products to get it looking and feeling healthy, some things proved good and others were pretty inefficient (see me skinetica review here). My biggest issue is that my skin is dry and that is down to a number of components including diet and surroundings, but I've also found that using the wrong treatments on my skin can also make it worse. Anything containing alcohol is completely out of the question for me, your skin needs to be able to breathe even with 10 layers of makeup on top and ingredients such as ethanol can cause more irritation and dryness. My second issue is that I still, at the grand old age of 23, suffer from spots. A lot of people associate spots and blemishes with oily skin but this isn't always the case and you could be tailoring your skin care wrong because of it. Whilst oiliness is the biggest culprit of a spotty skin fiasco, dry skin can also cause those unsightly monsters to surface and whilst you may think that a good moisturiser will see you through, even this can cause further problems if not paired with a good facial routine. Dryness is essentially damaged areas of the skin and cosmetic products can sit on top of these areas and clog your pores further allowing dirt and grime to seep into the skin's surface. Now let's apply that to your moisturiser - if your pores are already clogged and you are continually applying a product to a built up area then it isn't going to do what you want, it's just going to sit there and that's a waste of a good product. Furthermore your skin will assume that it's not receiving the moisture that it needs and emergency oils will be sent to the skin's surface causing a good cluster of spots to appear.*
So what can we do about it? I used to use a fairly well known branded face scrub in an attempt to exfoliate any dead skin cells and alleviate any tightness and dry patches of my skin. At the same time it was supposed to reduce blemishes as well as redness on the skin's surface and whilst I felt that it was doing an alright job, it was never quite as good as I wanted it to be. Furthermore, I had been reading into the effect of microbeads on the environment and their part in the pollution of our ocean and I was no longer comfortable using my face wash, even if it was helping me personally with my problem. Thankfully I found a fantastic alternative when I visited the Lush Canterbury store back in March and spoke to an extremely helpful and friendly sales assistant who suggested Let The good Times Roll for an all natural face scrubbing experience. The product is devoid of microbeads and instead uses maize flour and polenta to gently exfoliate and remove dead skin as well as cinnamon to stimulate your skin cells. This has been my go to product since first trying it at the beginning of the year and I wouldn't want to use anything else, you can feel the difference from using grains over microbeads and your skin is baby soft after a good scrub. The product does contain some perfume but I find this is minimal and causes no irritation to my skin though I would recommend requesting a sample if you suffer from any sensitivity.
Whilst Let the Good Times Roll is marketed as a Cleansing product by Lush, I actually like to use another cleanser after exfoliating just for extra cleanliness and to give my skin a bit of a treat. This comes in the form of Bee Good's Honey & Propolis 2-in-1 Cleanser** an antibacterial and moisturising cleanser from the heart of Hampshire. Bee Good's products are all made using natural ingredients and the base of every product is honey from British Bees. This particular cleanser was gifted to me at The Big Blogger Conference in September and I forgot I had it until a couple of weeks ago, but thankfully I found it and I am so glad that I did. I was initially impressed when I spoke to Bee Good at the conference but since actually using their products I have to say that I am in love with this brand! The Cleanser is like a home spa experience, it is soft and refreshing on the skin and smells like heaven. It's perfect for a relaxing skin care routine to put you in a good mood for the day or to help you unwind before bed, not to mention your skin feels and looks divine after using! I'm actually near the end of my little sample but the full size bottle is on my next payday shopping list.
After washing I like to prep my skin with Lush's Eau Roma Water, I find it soothes any redness caused from exfoliating as well as removing any last remnants of cleanser to prevent build up of products. It is made from Rose Water and Lavender water and feels extremely refreshing when spritzed directly on the face or applied with a cotton pad. Once again it feels like a bit of a pampering treat but it's very effective at calming the skin and adding back in some moisture, it's also mostly made up of natural ingredients which means it's safer for your skin with less irritation. For ultimate moisturisation though and as a base before applying any makeup I like to use Clinique's Moisture Surge Intense. It's the most expensive product on my list but it's the moisturiser that really works for me as it keeps my skin feeling soft and supple even after makeup is applied. As it is quite a heavy moisturiser I would only really recommend it for dry skin as it could prove to be a problem for those with particularly oily skin or combination. Like a lot of Clinique's products it smells great and I find that the price matches the quality of the product, I've tried various cheaper alternative moisturisers but never quite had the success that I have found with Moisture Surge Intense. I like to apply it at night before bed for overnight conditioning and then 5 minutes before applying any makeup in the morning as a base, it's important to remember with this product that a little goes a long way! Even if you have the driest skin I would recommend not applying too much of the product as you want it to absorb rather than sit on the skin's surface.
From here I get on with my usual cosmetics routine and I also make sure to drink plenty of fluids throughout the day, especially water. Though I am still getting spots I have found that having a specific routine has helped to calm them down and my skin has a much healthier glow. Application wise I simply use my fingers for the cleansers and moisturiser and I use muslin cloths, flannels and my Magnitone to clean off residue and I apply my toner with soft cotton pads. whilst I love my current skincare routine and it is working great for me, I am always open to new suggestions and ideas on how to keep my skin in good condition, if there's any products that you love why not comment below?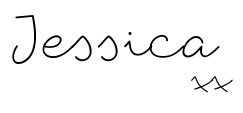 *Live Strong have a great little article with more facts on the correlation between dry skin and breakouts, here.
**This item was gifted to me by Bee Good however opinions are 100% honest and my own views.