11th October 2015
Skinetica Anti-Blemish Toner Review*
Photographs & words by me
I had never heard of Skinetica before I went to the Big Blogger Conference in September and I was kindly given a bottle to try by Look Fantastic, whilst talking to them on their stand. The first thing to really stand out for me was the phrase 'Anti-blemish' as I suffer from breakouts around my chin and jawline area and all I want is to find a cure for it. I had upped my water intake, was eating healthily and yet still my breakouts persisted though not as bad as they had been. As you can imagine I was pretty excited to try this product as it states to work as an 'Anti-blemish super toner makeup base all in one' and that's a pretty big claim to live up to! I did all my research and read reviews on the product from other bloggers who had tried it. They were mostly positive with the odd review from someone that wasn't overly impressed, but everyone has different skin so it's difficult to tell if it will really work for you. The positive reviews were from people that seemed to have the same issues as me with their skin and this made me feel more enthusiastic about using it in replacement of my current toner which was Eau Roma Water from Lush (which I LOVE). What could go wrong?
I used it as instructed on the back of the bottle - use in the evening and the morning and allow to fully dry before using make up. It also advises that it is suitable for all skin types including sensitive skin and all ethnicities. My skin is dry to combination, I do get blemishes but I have to make sure to exfoliate and moisturise to keep my skin looking fresh and awake. I decided to moisturise in the evenings only as I could wait for the toner to dry and then let the mosturiser sink in overnight. I wasn't sure whether it would be okay for my morning routine as Skinetica also works as a makeup base and I didn't want to hinder this part of the formula.
I was initially very impressed with how Skinetica worked with my skin, it doesn't feel harsh or dehydrating when applied and has a nice smell to it, not chemically like some skin products can be. I didn't see much improvement in my skin's condition at first, however redness had been reduced and I reminded myself that I had to be patient as these things don't work overnight! The main thing for me was that it wasn't making my skin any worse, well at first it wasn't anyway. After a week of using it I started to notice my blemishes had gotten worse and whilst this could be attributed to a change in hormone levels or even a slip up in my diet it actually continued to worsen over the next couple of weeks and was worse than it had been in a long time. I used it for so long as I was hoping that it was just pulling the dirt out of skin and that it maybe it had to get worse before it got better. I looked to the internet and other bloggers for some explanation but they had all seen results in a matter of days and there was no mention of increased blemishes or horrible breakouts. I finally decided to stop using it and go back to my trusted Lush products, which was unfortunate seeing as I had held such high hopes for it.
It's not all bad though, as a makeup base I found the product worked fantastically! It smoothed out my skin and my foundation applied like a dream and stayed put all day without fading. At the time I was using Rimmel Match Perfection and I found the formula to be a little oily on my skin, but when using Skinetica it helped it to sit on my skin and blended really well and even dried smooth rather than blotchy. It's a shame that it couldn't help in the way that I wanted to, otherwise I would have continued to use it just for this quality.
It's such a shame that the product didn't work for me but as a friend pointed out it does contain Ethyl Alcohol and I noticed that it contained added fragrance. For dry skin like mine, these ingredients are can cause all sorts of issues and end up sucking the moisture out of your pores which causes emergency oils to be sent to your skin and blemishes to appear. Thankfully, I appear to one of the very few users that have had a negative reaction to the formula and a lot of people have had excellent results from using it. I'm glad that there is a product out there that can help with someone's confidence like Skinetica has for a lot of people, but it's just not for me. I would never advise someone not to buy a product, especially when it comes to skin care as there are so many factors to take into account, especially your own personal skin type. I think it's worth looking at the ingredients first though to make sure that it's suitable for you before purchasing and if you are really unsure then it's not actually all that pricey so you could test it out for yourself!
Have you entered my GIVEAWAY to win two MAC lipsticks of your choice? Click here to enter, it's easy!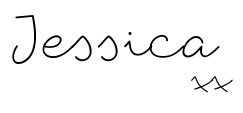 * This was a gifted item but all words and opinions are 100% honest and my own.