22nd October 2015
NYX HD Studio Photogenic Finishing Powder*
Images and words by me
Isn't it just such a glorious feeling when you have a good skin day? When your complexion is glowing and your cheeks look baby soft and no one suspects you are actually wearing about 10 layers of makeup - your not-so-natural natural look? Obviously some people are blessed with non existent pores, a well behaved T zone and the overall complexion of an angel, but unfortunately some of us just plain aren't. That's why our good friend Makeup comes in handy and helps camouflage any unsightly blemishes and dark circles and helps us feel a little bit more confident on the outside. Though I must add that I bet you all look smokin' with or without your fave products meticulously applied, love yourself, love your fellow woman, peace and all that! In all seriousness though, we all have our daily routines no matter what products you wear and we like to make sure that the look we have chosen stays put all day.
Now I don't know about all of you but I spend my days in a sewing studio constructing accessories and whilst this is a pretty fun job to have, my skin does take a bit of a beating. The room can get stuffy, there are steam irons being used every 5 minutes and all kinds of fabric fibres stick to me like glue. By the end of the day my makeup is practically dripping off and my face is so shiny I'm pretty sure you could see your own reflection in it! I've always used pressed powder to set my makeup and yet I still ended up with the same oily face come 17:30 and I considered giving up by beloved products altogether. That was until I did my research and found that loose powder was much better for keeping your makeup in place and blended better as well. You could buy it in all shades as well as translucent and finding a good brand ensured that you could wave goodbye to your hometime shine!
All things considered it was just my luck when the same week I had been mock crying to my colleague about my cosmetic plight, I also attended the Beauty Blogger Awards and was gifted the HD Studio Photogenic Finishing Powder by NYX*. I was keen to test out my possible saviour and on Monday morning I arose with a twinkle in my eye and hope for a better future! Since that day I have made sure to apply this powder every time I wear makeup and I can honestly and wholeheartedly tell you that it has made a HUGE improvement for me. The powder is very light on the skin, it's fragrance free and blends seamlessly to give you an all day glow! It also makes your skin feel exceptionally smooth and soft which adds to the illusion of perfect skin. It's been a bit of a life saver for me over the past few weeks and I finally feel comfortable at work without worrying that I look like I might be melting. The only thing I might want to note as a downside is that the powder is so fine that it becomes a bit of a mist when applying so do not use too much else you may choke yourself a little bit. Nothing's perfect though and it's worth it for the quality of the product and the impact it has overall.
I am seriously raving about NYX products to everyone at the moment, I am so pleased with everything that I got at the Beauty Blogger Awards and you can rest certain that I will be posting more reviews soon. My favourite product by far has to be this powder though and I am so grateful that I received it, I'm thinking I may have a fairy godmother at NYX HQ! If you like what you see then you can find it at Very.co.uk or in Selfridges (Coming soon to Feel Unique).
Have you entered my GIVEAWAY to win two MAC lipsticks of your choice? Click here to enter, it's easy!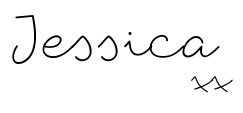 *This item was gifted to me by NYX cosmetics, however all views are my own and 100% honest. I LOVE IT!