1st October 2015
Niche Perfumes from Scent City*
Photograph and words by me
I've mentioned before on this blog that I am a bit of a perfume addict (you can read my post on the idea of scents and memories, here) and so when I received an email from Scent City asking if I would like to try something 'new and unique' I was obviously very keen! I was linked to a page that listed all their perfumes under the theme of 'The Urbanites' which you can view, here. The page is set out into sections based on different personalities such as 'Ms Romance' or 'Ms Seductive' which allows you to choose your scent based on a certain idea of who you identify as or who you want to be. Here is a small snippet from their website that explains it a little better than I have -
"We seek to harken back to the times when scent was a much more tailored experience. Each of the perfumes have been hand-selected in order to showcase the best that the world has to offer, meaning that each one contains the highest quality ingredients for that special olfactory allure.
Dividing these perfumes into categories which reflect modern personalities, Scent City have created a series of collections called The Urbanites for those who wish to accentuate their sophistication or encourage their seductive sides using the indomitable power of scent. Split into eleven different categories that cover both men and women, The Urbanite collections are categorized into personalities that contain similar headnotes and flourishes, making that difficult decision of choosing a scent that suits your style a considerably easier and more pleasant task.
It's been said that you can dream, create, design and build the most wonderful place in the world, but it requires people to make the dream a reality."
I was asked to choose two perfumes that I could try and I have to admit that it was a little difficult for me as I am used to softer fragrances and I usually go into a shop to smell something without thinking of the ingredients. I ended up with two scents from the 'Ms High Maintenance' selection (Well, if the shoe fits...) which were Hedonist by Viktoria Minya (£122) and Tubereuse 1 Capricious by Histoires de Parfums (£125). I was a little nervous as well as curious at the thought of receiving these as at the moment I am coveting Bamboo by Gucci which is your typical watered down chic fragrance that smells divine but is quite delicate and quite subtle. Perfumes that are towards the pricer end of the spectrum tend to be a bit harder on the nose and become almost like an extra item of clothing. They are for the confident and the self assured, a scent that defines you. My most prized perfume in my collection is Mademoiselle by Chanel which is definitely one of those type of scents that stays with you, however I only dare spritz it on special occasions as it's a unique smell that requires a certain mood to fully appreciate it.
I received my samples very quickly and I've been smelling them numerous times to make up my mind on how I feel about them as well as asking my boyfriend for his opinion. First of all, they are very strong. I was right to be cautious as you can smell them as soon as you begin to push up the lid, the scent is very prominent. This isn't a bad thing however as it means that the fragrance will see you throughout the day and adapt to your skin rather than becoming faint and wearing off. Both have what I would personally define as a 'mature' smell or as my mother said 'it smells like old ladies!'. I can understand the connection, but I think what she means is that it smells like perfumes should smell when you mix the right ingredients together and the scent is tailored. Perfumes have lost that personal touch that allows different flavours and notes to be explored and unique fragrance to be developed.
Hedonist is my favourite as it has glorious notes of Jasmine and peach mixed with a more rustic smell of tobacco. It's quite a sultry smell and makes me think of a glamourous 40s socialite, delicately sipping on a martini in a London dark cocktail bar and dressed in an expensive gown and diamonds. It's not your everyday perfume, it's more of an evening accessory for parties or date nights as it has an air of confidence about it as well as a sexy undertone. It took me some time to get past the fact that it wasn't all citrus and flowers, but I'm glad to have given it a chance and my boyfriend loves it as well!
Tubereuse 1 Capricious is a gentle nostalgic scent and at first all I could smell was talcum powder. It's not unpleasant, but the Tuberose in it is quite overpowering and so you get more floral notes than anything else. I did apply some to my wrist to see how it smelt on my own skin which did soften the scent a little and the longer it was there the better it got as I grew more accustomed to it. However, I don't think that it is a perfume I could see myself wearing and to be honest I personally feel it would suit someone older. I hate to be cliche but this one did actually remind me a bit of my nan and that wasn't a bad thing as the smell is actually quite comforting, but it just isn't for me. I imagine this scent to be worn by an older lady, contented and warm, someone who knows what she wants from life and has a family that she adores. Unfortunately I am none of those things, but I'm sure plenty of people out there would really suit it.
I'm actually feeling quite privileged to have been able to try these two fragrance out and I thank Scent City for giving me the chance to do that and open my mind to something other than standard commercial products. As with all perfumes it is a matter of opinion and what smells nice to one person could equally smell awful to another, but that's the beauty of being human. Being able to form these opinions and have individual tastes and preferences, it makes us unique. So if you are looking for a scent that might be a bit more tailored to you then check out Scent City, you can always order a sample or two before committing to a bottle!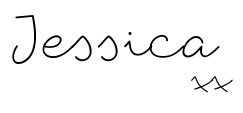 *These products were gifted to me by Scent City, however all opinions are 100% my own and I have been as honest and fair as possible in reviewing them.