13th October 2015
Getting the Most Out of Your Vegetarian Diet.
Images & words by me unless otherwise stated.
I thought I'd do a bit of a passing-on-my-knowledge kind of post, as I often see people talking about the potential of changing to a vegetarian diet and wondering what that diet would consist of. I've given up meat for 9 years now, I made this decision at 14 and was lucky enough to have a very supportive mother who willingly cooked me separate meals paying careful attention not to contaminate my food in the process. I do have to communicate here though that I do eat fish, but only for the last 6 years. A controversial subject I know, but there are a lot of reasons for that decision and this post is here to help with veggie meals, which I mostly eat. So, we'll move on!
What exactly is a vegetarian? The Vegetarian Society defines a vegetarian as - "Someone who lives on a diet of grains, pulses, nuts, seeds, vegetables and fruits with, or without, the use of dairy products and eggs. A vegetarian does not eat any meat, poultry, game, fish, shellfish* or by-products of slaughter."Most commonly, I've found that a lot of vegetarians do tend to eat eggs and dairy products but there are individuals who may wish to cut out one or the other and then there are Vegans who don't eat any by-products of animals. It does get extremely complicated with different names being tossed around, but if you are thinking about giving up meat then you can always take it slowly and cut things out of your diet one by one rather than jumping straight in. I'm not here to judge your choices, I know it's a tough decision and it's certainly a bit of a shock to your body at first. I remember announcing to my mum that I was going to give up meat and the next morning rummaging in the fridge and stuffing my face with cocktail sausages. It took about 10 minutes before it dawned on me that I had already broken my vow and understandably became a little upset and moved the transition to the day after!
So how can you get the most out of your diet? It took me a long time to actually start eating a well balanced and substantial diet and a lot of this was down to my naivety in thinking I was lacking options. I used to eat Uncle Ben's Rice with Heinz Ketchup everyday when I was in school. Gross, I know. All it took to get me out of that phase was a little open mindedness and a willingness to try new foods and experiment with my new diet. It's not just about having good food to eat though, it's also about getting all the right nutrients and vitamins to see you through the day and this is easily obtainable!
1. Eat your vegetables! Clues in the name guys, you gotta eat your veg! In all seriousness though, it's not just about making sure you eat your government suggested 5 portions of fruit and veggies, it's about trying new ones. I used to stick to good old traditional vegetables like broccoli, carrots, peas and sweetcorn and would scoff at the idea of ingesting asparagus or pak choi, they looked and sounded weird and I was fairly certain they might be poisonous. How wrong I was to believe that I had to stick to a typical Sunday roast array of tasty earth food. The best decision I have made since giving up meat is to try new things and now I can make tasty inexpensive meals with a variety of vegetables to compliment the dish. I found out that I actually really like asparagus, it makes your pee smell weird, but it's really delicious grilled and added to a stir fry or thrown into a creamy pasta dish. And what about the pumpkin family!? Butternut squash is perfect in a curry or pie or even roasted! Honestly, vegetables are your best friend and not only do they taste glorious they are also really good for your body! So get munching!
2. Give meat alternatives a try! You know what I'm talking about, the likes of Quorn, Linda McCartney and Cauldron. The great meat pretenders and alternative option bringers, basically a vegetarian's saviour! Just because you gave up meat doesn't mean you can't have spaghetti bolognese or a sausage sandwich on a Saturday! Both Quorn and Linda McCartney offer a variety of soy and fungal based products to help plan meal time a little easier and give you more options. A few favourites of mine include Quorn mince, swedish meatballs and Southern Chicken style burgers, all made with mycoprotein. Mycoprotein was developed by Quorn as a substitute protein source to combat the eventual food crisis and climate change associated with meat production. It even contains more protein than beef, fish or turkey*, so if you are looking for a source of protein to lead a healthy veggie lifestyle then Quorn products are perfect! Linda McCartney products are soy based and I personally prefer their sausages and mozzarella burgers, both are perfect for BBQs! If you aren't keen on the idea of either of those then Cauldron offer falafels and tofu to add to salads and wraps!
3. It doesn't have to be spicy! I feel like I'm speaking for vegetarians across the UK when I say I'm sick of my only options on the menu being cauliflower tart or spicy pasta/burger/insert-other-food-here. Firstly, cauliflower tart tastes like watery cheese and as for overloading meals with chillies, not only does it completely eradicate any other flavours, but some of us can't eat chillies or simply don't like spice! Unfortunately I have some health issues which prevent me from eating spicy food, but the real issue here is that people seem to assume vegetarian meals are boring. It's a big pet hate of mine as all it takes is good seasoning and good ingredients. Adding a bit of salt and pepper can really make a difference and then you have all sorts of herbs that can complement the flavours in any dish. It's just about experimenting and knowing what seasoning suits different styles of cuisine.
That's just a couple of things I've learned other the years and there is probably hundreds more tips that you could find on the internet, for instance the vegetarian society has a section of their website dedicated to veggie recipes for you to try. There's also plenty of food bloggers that offer good advice for maintaining your diet as well as recipes and tips. I would also advise to keep an eye on ingredients if you're out shopping as some items that might appear suitable for vegetarians can sometimes include animal products such as gelatine and taurine. Do your research, take it slow, do whatever you want! It's your diet after all, but hopefully I've helped a little and good luck!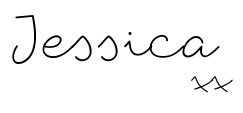 *Sourced from the Quorn website,
here
.