22nd July 2015
The Perfect Holiday Dress.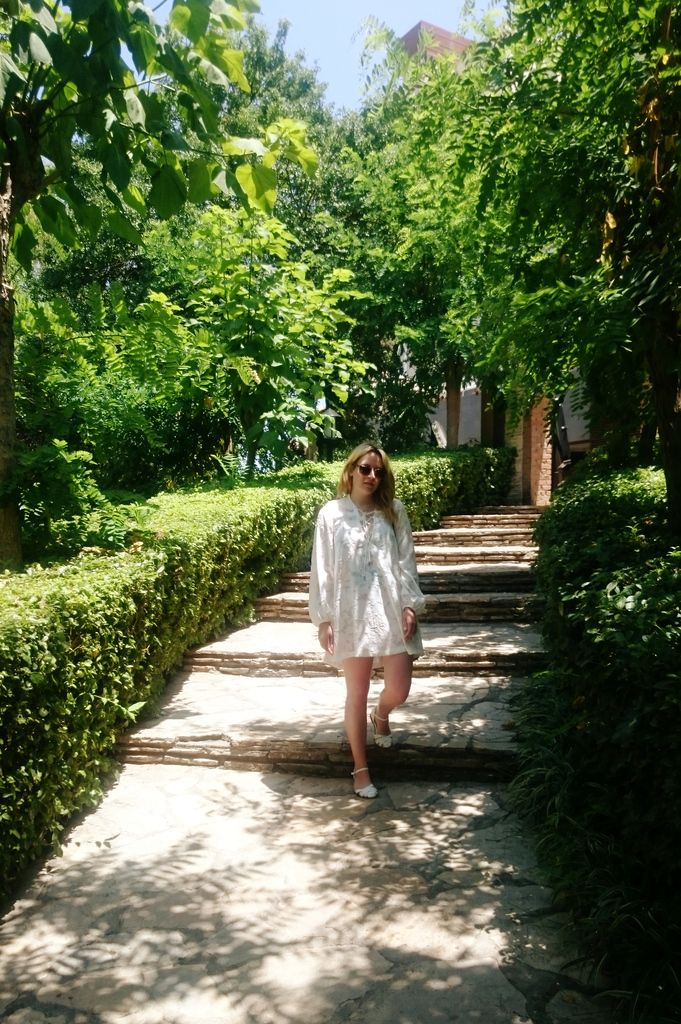 Images by Kyle Benson ; Edits and words by me
I have another outfit post for you! Hooray! Today I am showing off this beautiful beach dress that I bought from H&M for the bargain price of £9.99! An extremely generous price for such a well designed garment and not to mention the superb quality of the fabric and finish of it. H&M really outdone themselves with this one. I'm putting it out there as the perfect summer dress for a few reasons really - 1. It is super lightweight and airy, which means you can wear it as a cover up in the sunshine without the fear of drowning yourself in sweat! 2. It's one of the most sought after and fashionable colours this season - white! 3. It's bang on trend with that 70s vibe translated through the bell sleeves and the lace up neckline. Unfortunately however, it is no longer available on the site and I haven't seen it in any stores but let it be inspiration at least for your holiday/summer wardrobes!