5th July 2015
Our First Holiday.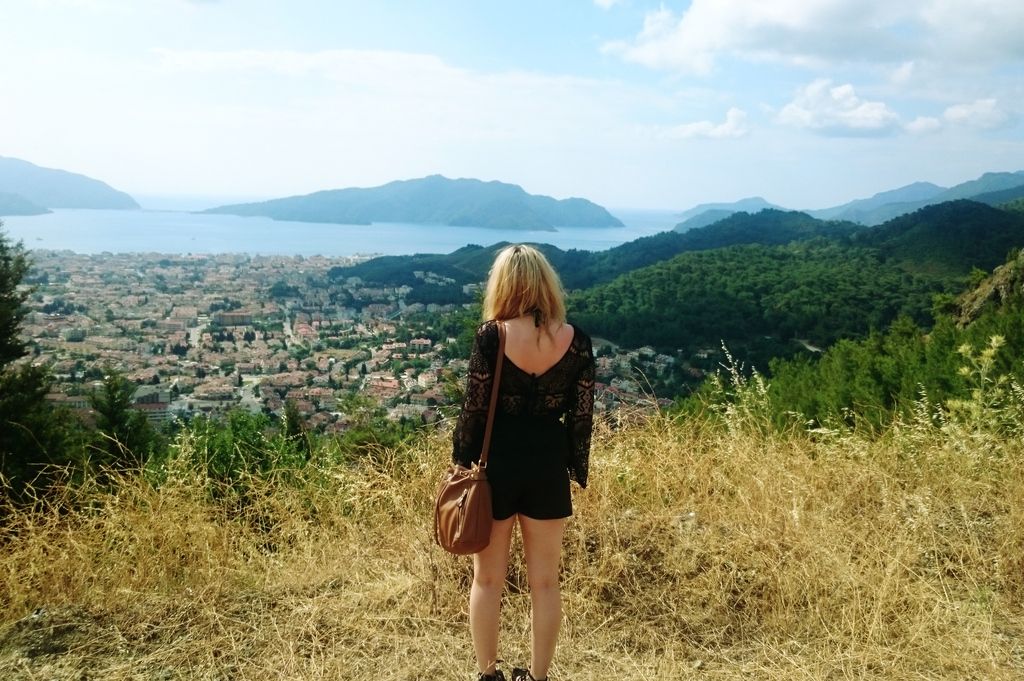 Photographs by me & Kyle Benson ; Words by me
So this would be the third installment in my posts centering around my week of heaven in June in which I had two holidays and a birthday one after the other! I've already spoken to you about #Bloggersinvadecenterparcs, which was the first holiday I went on with a group of amazing bloggers, the second was a trip to Turkey with my boyfriend. We have been together 2 years and we had discussed travelling before however we had never actually planned or booked anything. I had a week booked off in June and so we decided it was time to get away. We talked about places to go, timescales and budgets and ended up settling on 5 nights in Marmaris Turkey at a wonderful little resort called Club Cettia. Due to the length of travelling we only got 4 full days there, but they were the best 4 days I have ever spent with anyone!
(clockwise from left) View from the plane ; At the airport I found the biggest pack of crunchy M&Ms ever! ; On the plane with my very young looking boyfriend
I went straight from Center Parcs on the 15th June home to finish packing and after running round like crazy people exchanging money, printing travel documents and buying some pants (yeah that happened) we were finally on our way to the airport. The flight to Turkey is 4 hours and I will be honest with you all, it feels like 10! It is so long. We were so relieved when we finally arrived at Dalaman airport as we were achey and tired, however it was another hour and half before we were at our hotel and we arrived at 3am local time. As soon as my head hit my pillow I was asleep! Our first day there we relaxed by the pool and got used to the heat, taking in the beautiful scenery of the surrounding mountains and sipping on cocktails and lager. We explored the amenities which included a spa, salon and tattoo parlour and ate our body weight in food. All inclusive is the way to go!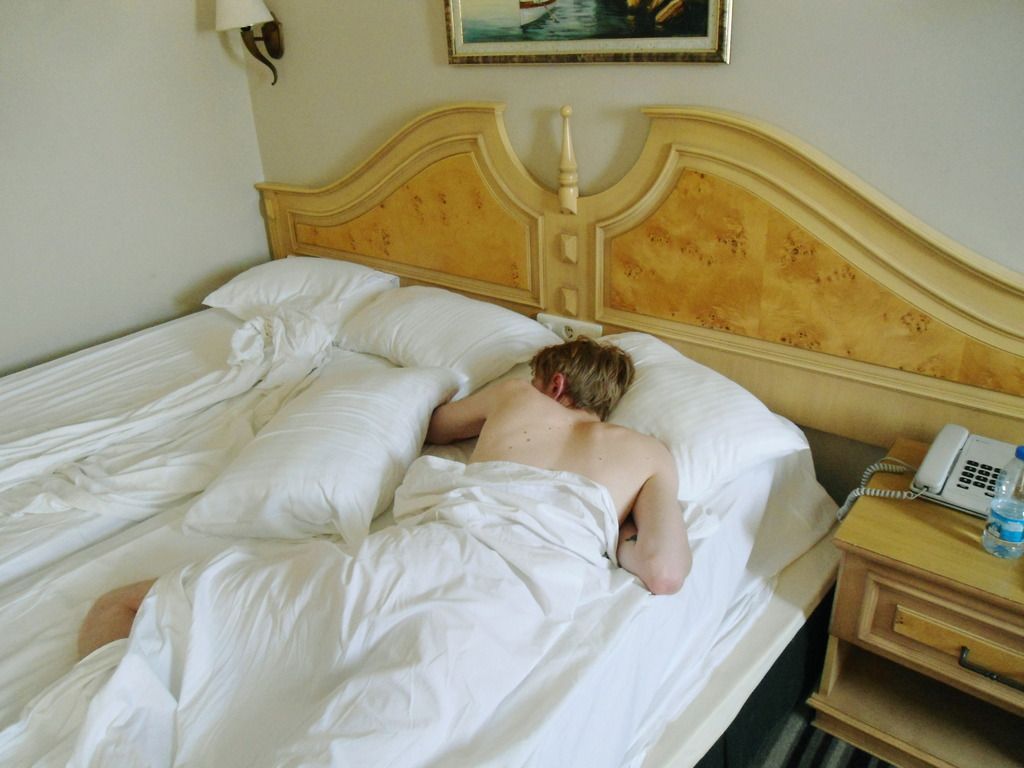 He was very tired after all the travelling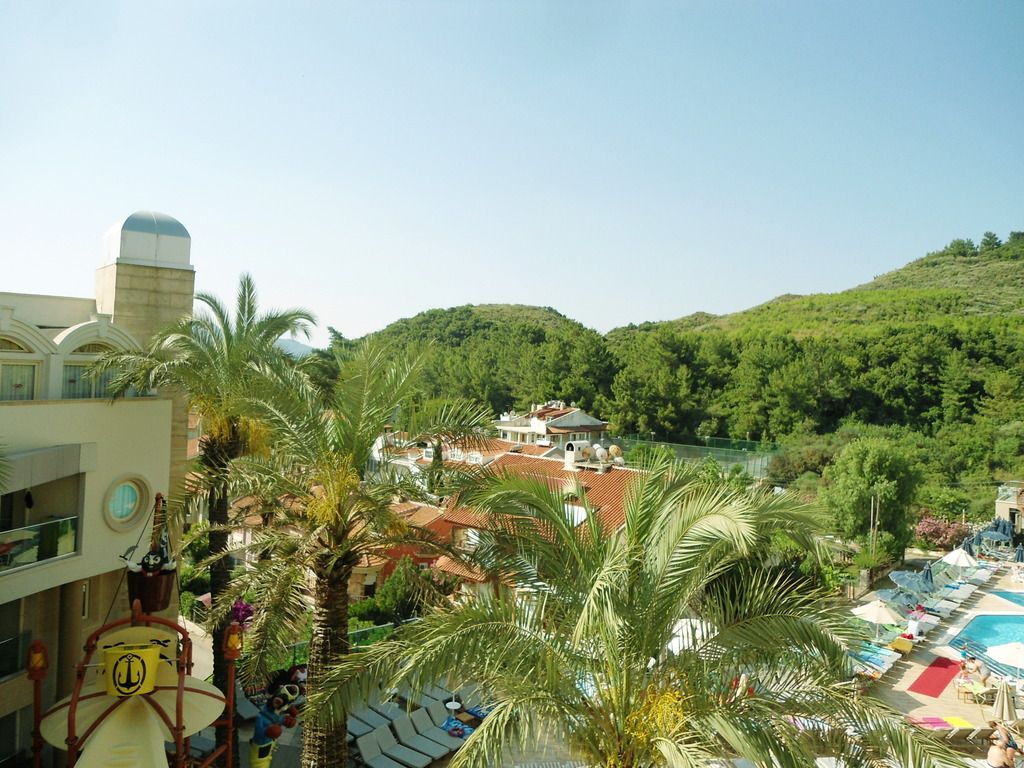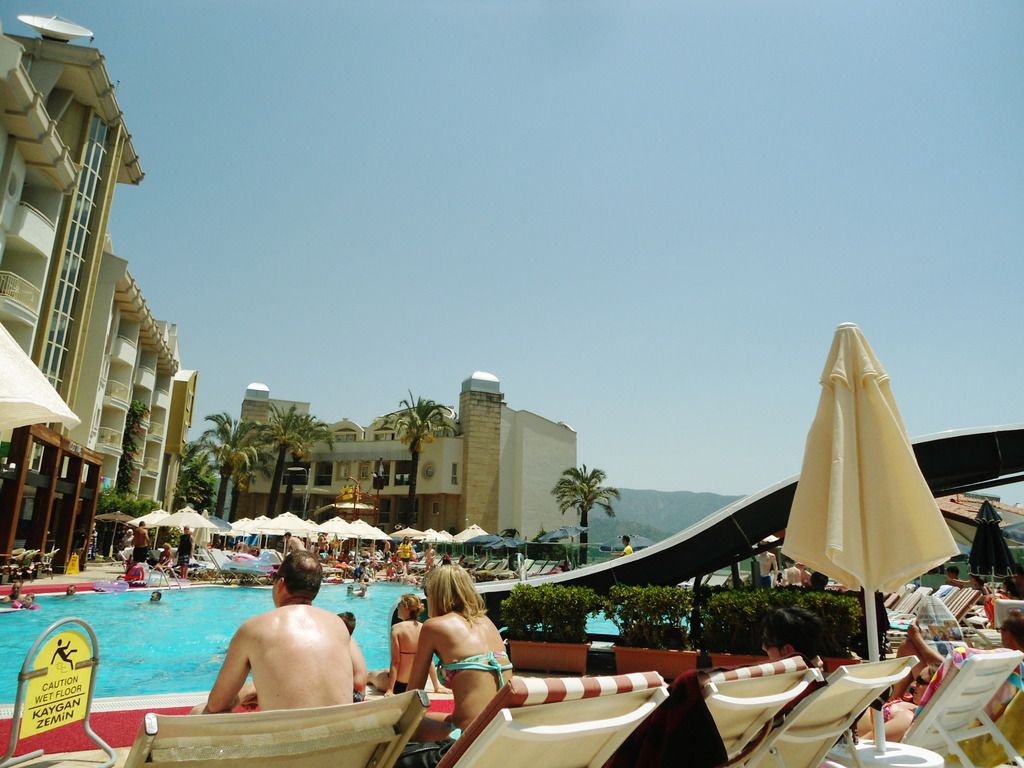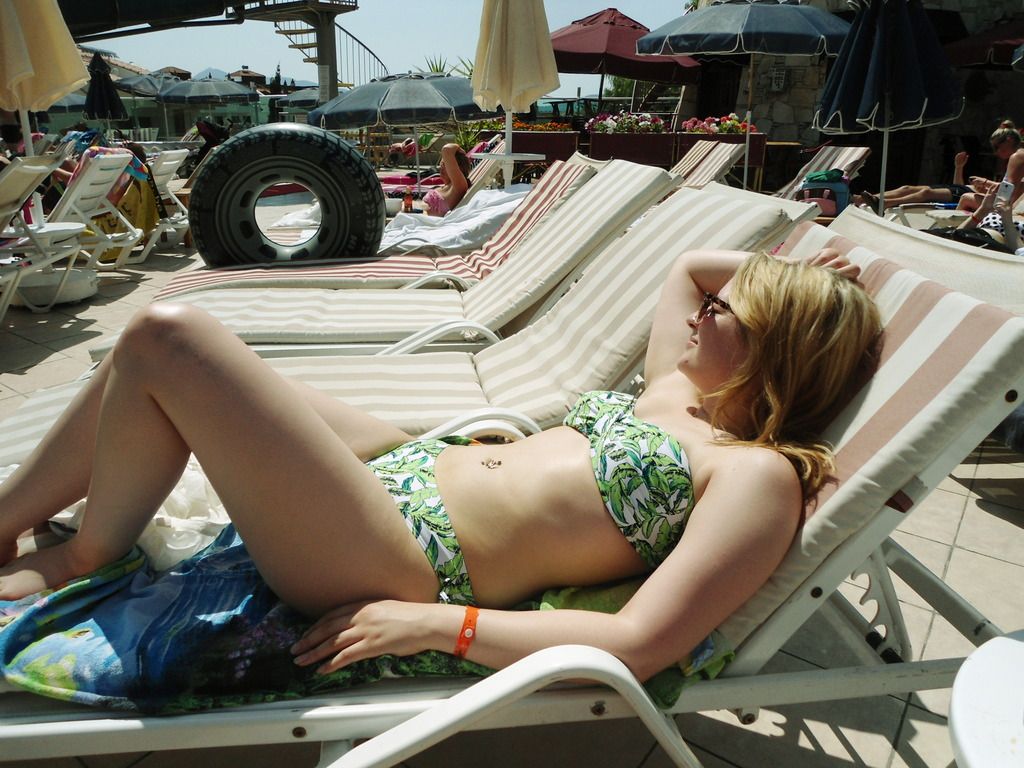 Tropical print bandeau bikini is from Primark
Our second day was started with spa treatments in the hotel, a relaxing 5 minutes in the sauna followed by a Turkish bath, face mask and a fish pedicure. I was very adamant that I didn't want the pedicure but they offered it as a gift so I reluctantly went through with it, never again though! It wasn't horrible or painful, but I am very aware of the health risk it poses and it feels downright weird. It was sweet of them to gift it to us though and it's an example of how caring and giving the Turkish people are! We met so many lovely people and had conversations with the staff about their lives and the things they love. After our spa treatment we went to the beach in İçmeler, a 15 minute drive from where we were in Marmaris. The beach was gorgeous and we grabbed some sunbeds at Brother's Cafe. The weather just stayed so perfect for us and we worked up a bit of a tan and also had a dip in the sea. It was interesting to see the other tourists around us from all cultures and backgrounds enjoying a break away just like us. I am a bit of a people watcher and there's nothing I like more than seeing other people happy! We decided to have a walk along the strip and check out what else İçmeler had to offer as well as search for some food. We checked out market stalls and little shops (Where I found an amazing Moschino coke can!) and then ended up eating baguettes in a lovely little cafe across from the beach. Most cafes and bars serve English food in İçmeler and they all have their own part of the beach with sunbeds and bars on. The people are really sweet as well and it looked like a lot of the places along there were family owned businesses.
We went back to the hotel just before dinner for some final spa treatments including - a full body massage, facial and reflexology. It was a perfect and relaxing end to a lovely day out. I have never had a massage before but it was so good to have my muscles smoothed out and my body felt so much better for it! The rest of the evening included the obligatory all inclusive drinks and resort entertainment.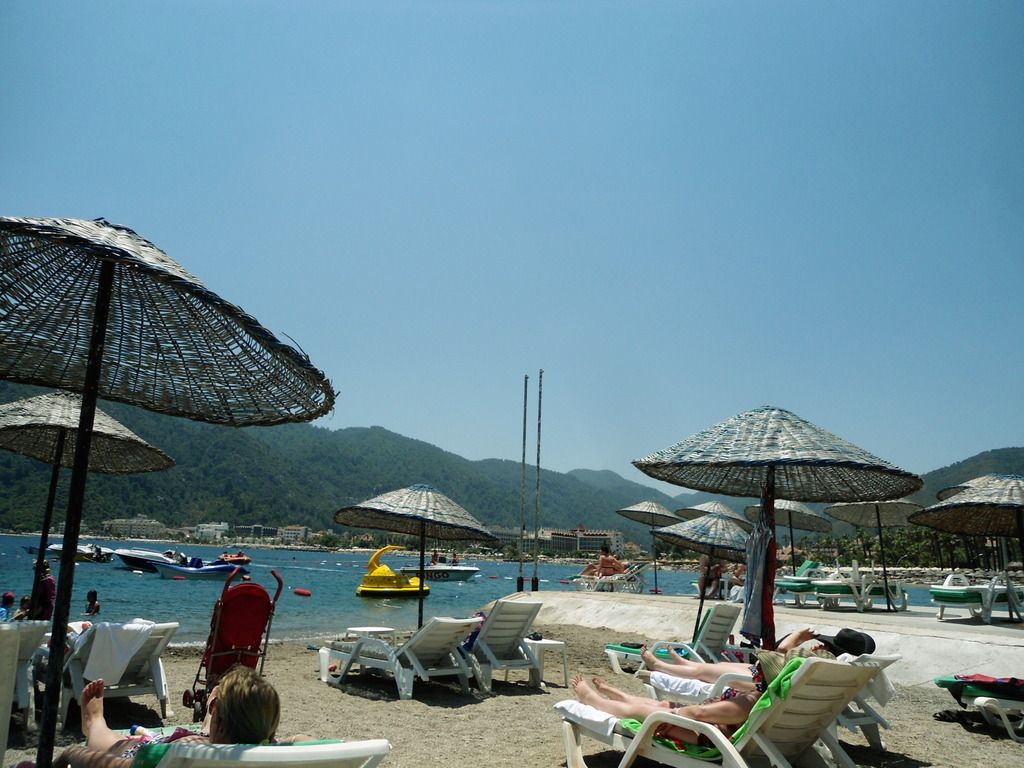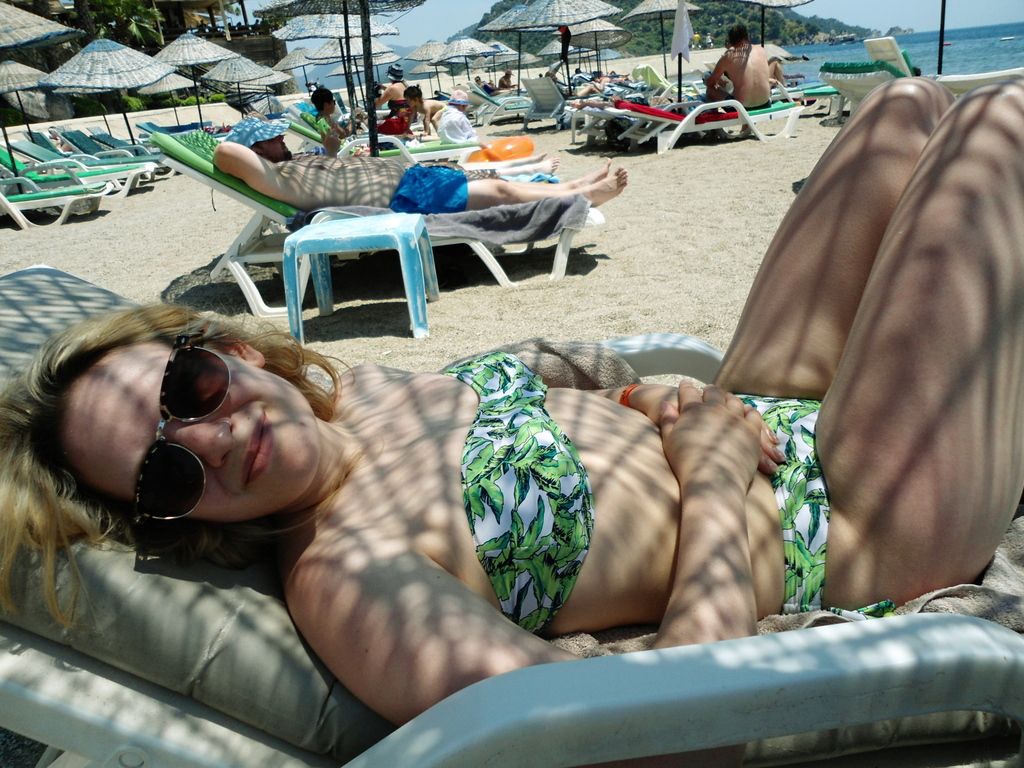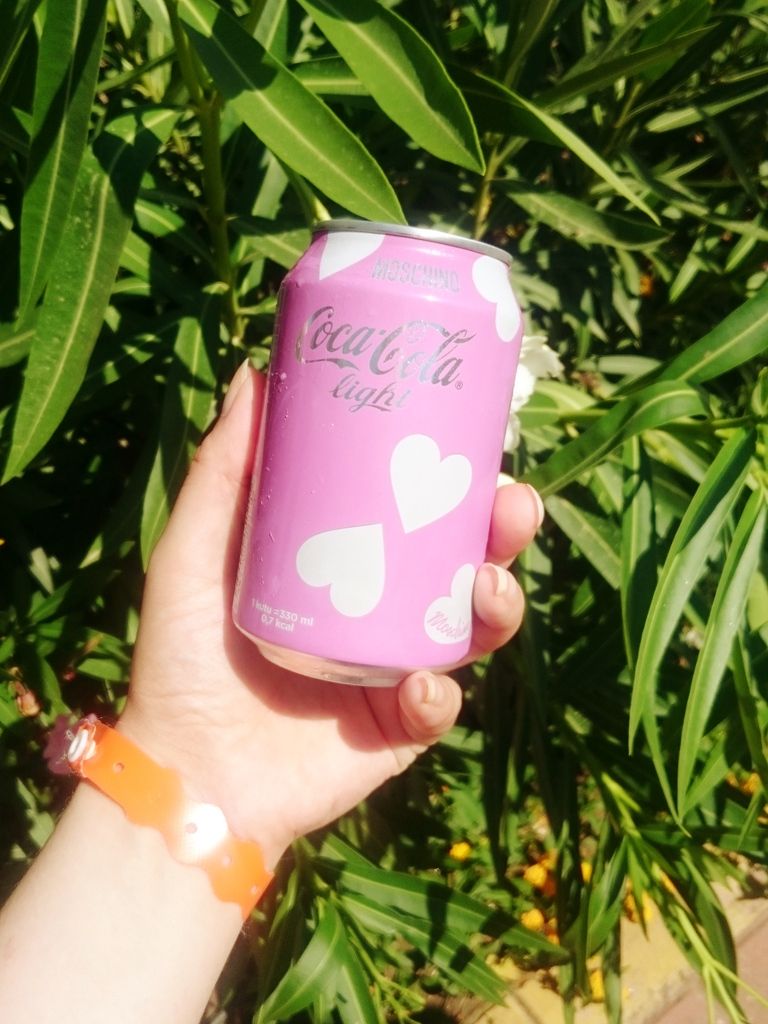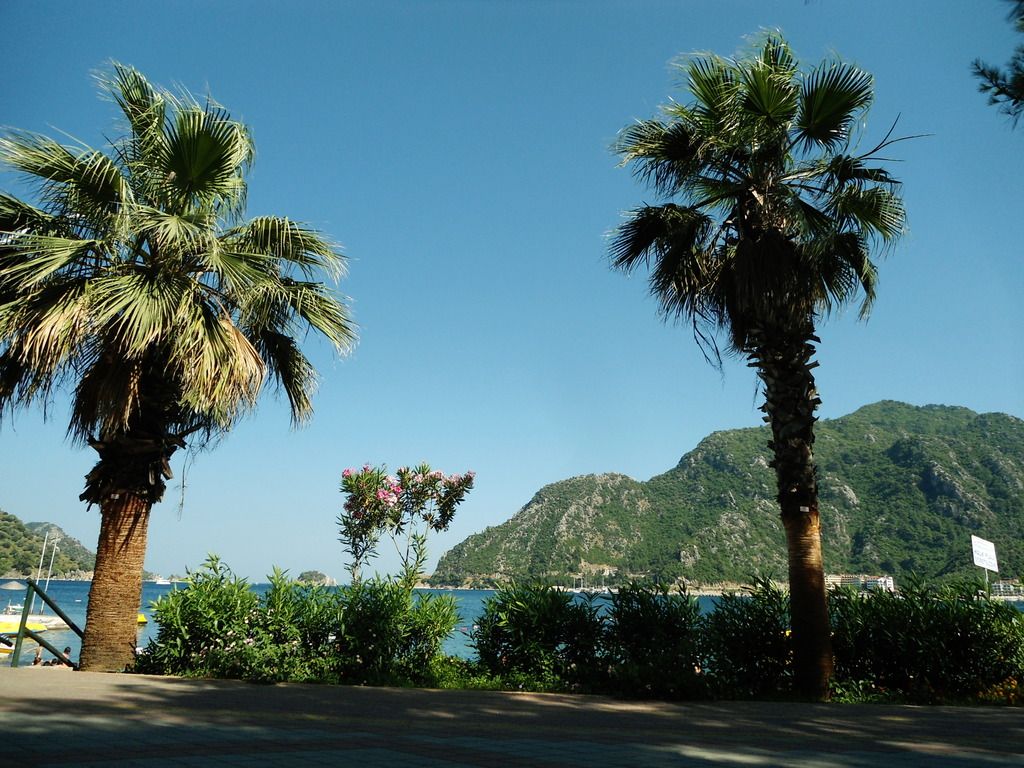 Our third day in Turkey was spent once again next to the pool enjoying some more of the sunshine and making the most of the cool water. Our skin was feeling a little sore however so we didn't spend as much time there as before, we went for another stroll around the hotel and also played some ping pong to pass the time. One of the reps took the pictures below of us playing against each other, no one won however and we had fun retrieving stray ping pong balls from the bushes and trying to keep a rythm going. We went for a walk in the evening and were coearced into doing a photoshoot with the hotel photographer. Cringe. Absolute cringe. We looked at the photos later on that evening and I have never laughed so much in my life! You know the type of poses they make you do... I did purchase one photo however as it was just a lovely picture of us next to the pool. We then ate dinner and settled down for the evening's entertainment.
We had a very lazy morning on Thursday and compared tans, safe to say I was winning...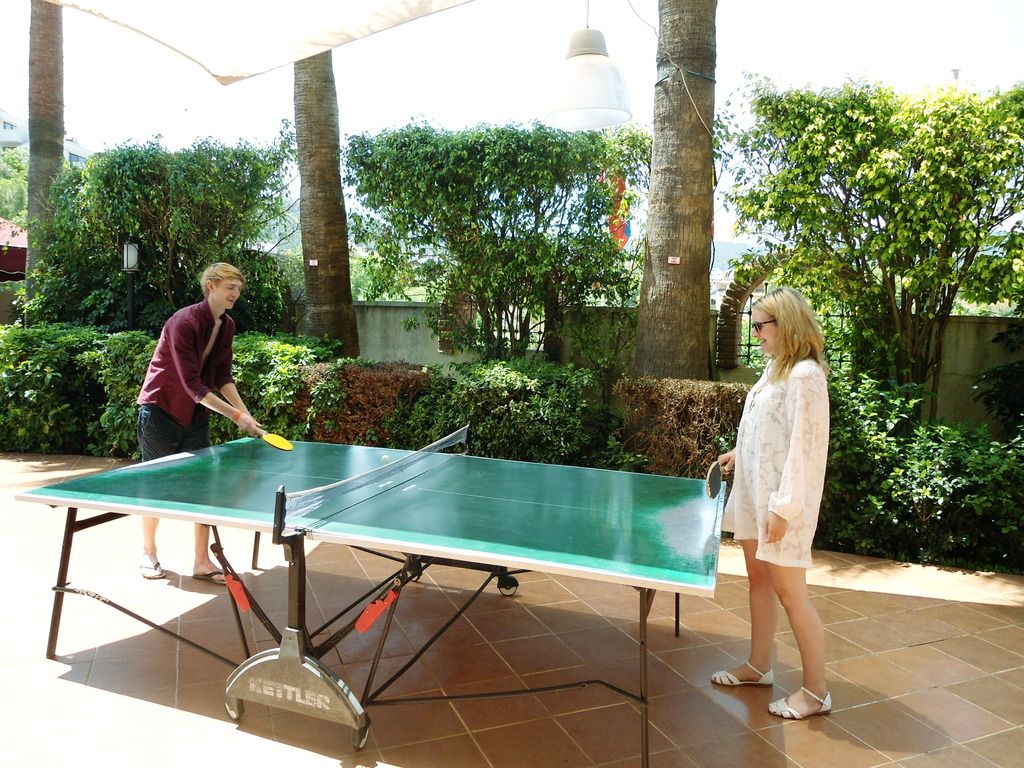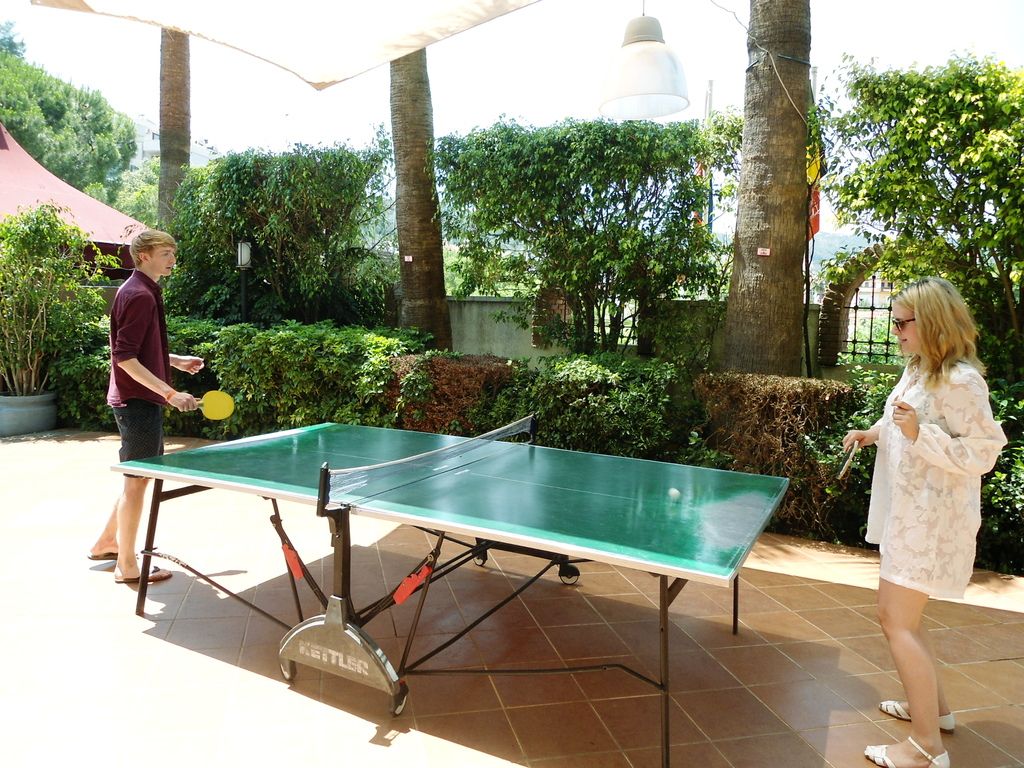 Our fourth day was my favourite by far, we went on a boat trip! It was an excursion arranged by the Thomas Cook reps in our hotel and it was fairly cheap at £35 each, which included a jeep safari, boat trip to Cleopatra Island, entry and lunch! Not bad at all really. The day started with us being picked up outside our hotel by a beat up land rover with other tourists in the back. We hopped on and made our way to the mountains just outside Marmaris, where the rest of the group were waiting in about 6 other jeeps. We were advised on the day's itinerary, signed some safety forms and then set off into the dusty and beautiful peaks guarding the Turquoise Coast. It was both a scary and breath taking experience; as we drove along bumpy cliff edges we were able to gaze in awe at the surrounding landscape. It's hard to really describe just how stunning and luscious Turkey really is, if I am honest it is not what I expected. You expect somewhere so hot to be dry and desert like, but the mountains are just covered in greenery. We got to stop a few times to take it all in and I didn't want to leave, seeing the beauty of the rest of the world is such a privilege and right then I felt it. We proceeded to a small dock where we all boarded our boat and then we sailed on through the gorgeous turquoise Aegean Sea and basked in the hot sunshine.
The boat pulled up for 30 minutes to allow everyone to swim and some people (including my boyfriend) jumped from the second floor of the boat into the cooling waters below. I was way too scared to jump that high so I went from the first floor, it was exhilarating up until my nose filled with salty sea water and my eyes started to sting. Once you get used to it however, it is actually really lovely and relaxing. The water is very salty in the Aegean sea and it's very easy to just float in it as it wraps it's warmth around you. On a hot day like this, it was perfect for cooling off hot skin and relaxing. Once we had all boarded again we stopped for lunch (pasta, omelette and salad) and then went on to Cleopatra Island (Known more locally as Sedir Island). The sands of the Island are believed to have been imported by Mark Anthony as a gift for Cleopatra and are guarded so that none of the sand can be stolen and taken away. We decided to have a wander around the island before settling on the beach and were treated to old ruins including the remains of a beautiful amphitheatre. Once back on the beach we were able to go in the sea again and before we knew it we were back on the boat. We stopped once more so that people could jump from the boat again and enjoy the sea before we went back to the docks and were driven to our respective hotels.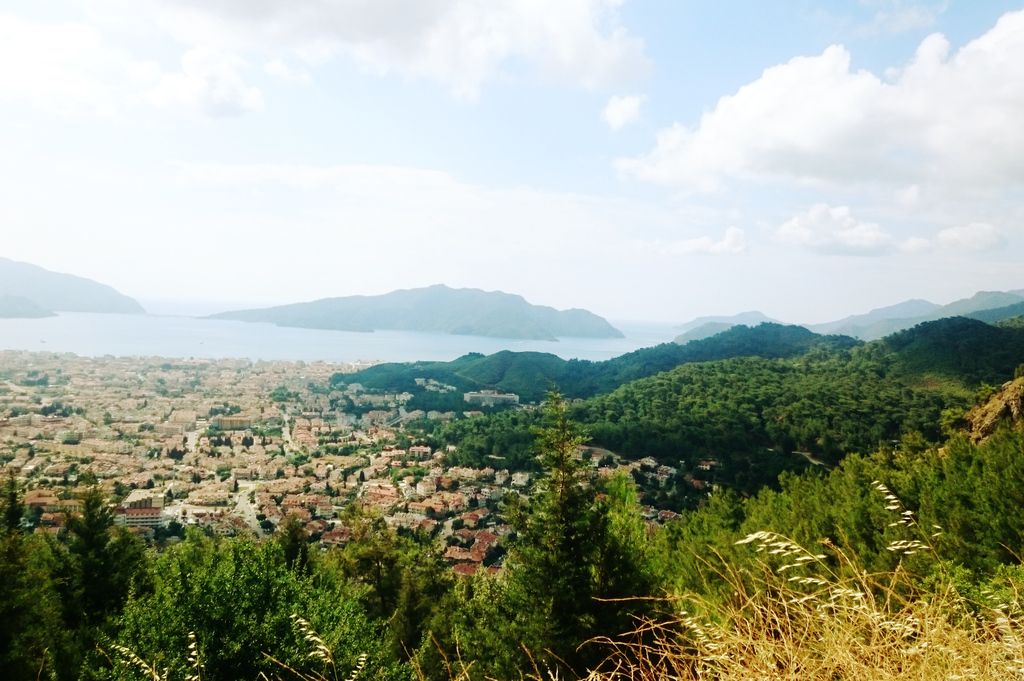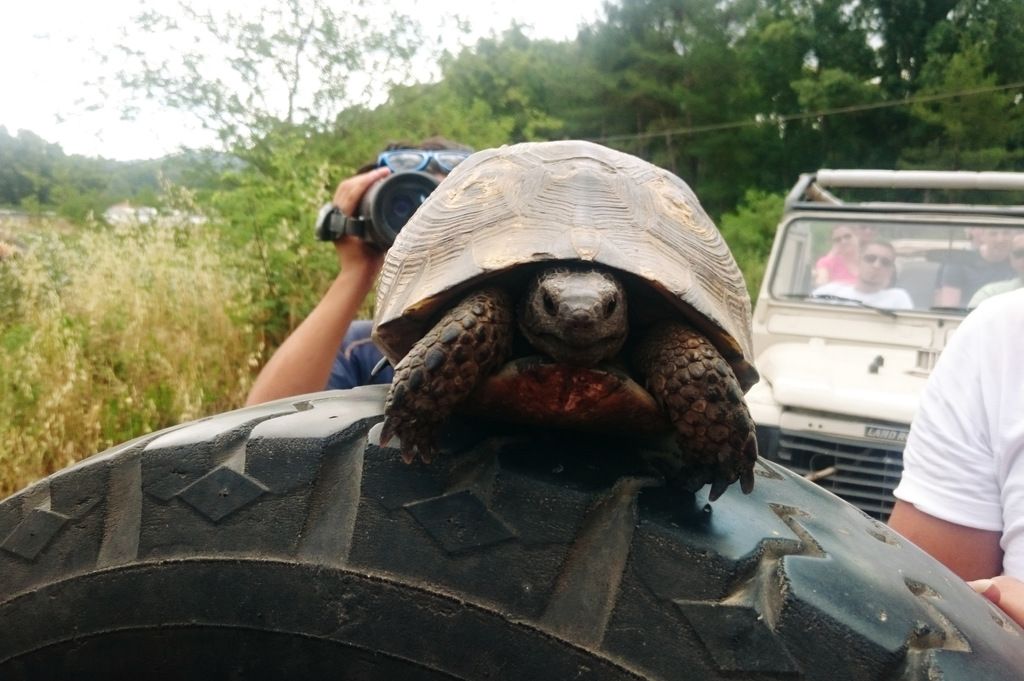 We saw wild tortoises in the mountains surrounding Marmaris
The experience of that day as well as the rest of the trip is certainly one I will never forget and the deep sense of wanderlust that has followed since is very hard to ignore. Our final day in Turkey included a quick breakfast at the hotel before heading to the airport to fly home and all I have been able to think about since is going back. Not just to Turkey however, but the rest of the world! Here I am, stuck on my little Island in the West, when there is so much more out there to see and explore. It's strange to think that we all just confine ourselves to our own country and culture when the world is a beautiful place filled with interesting people and it should be shared. We have talked of what is next for us, but it is going to take some planning and hopefully this was the start of a fantastic adventure!