13th July 2015
Beneath the Palm Trees.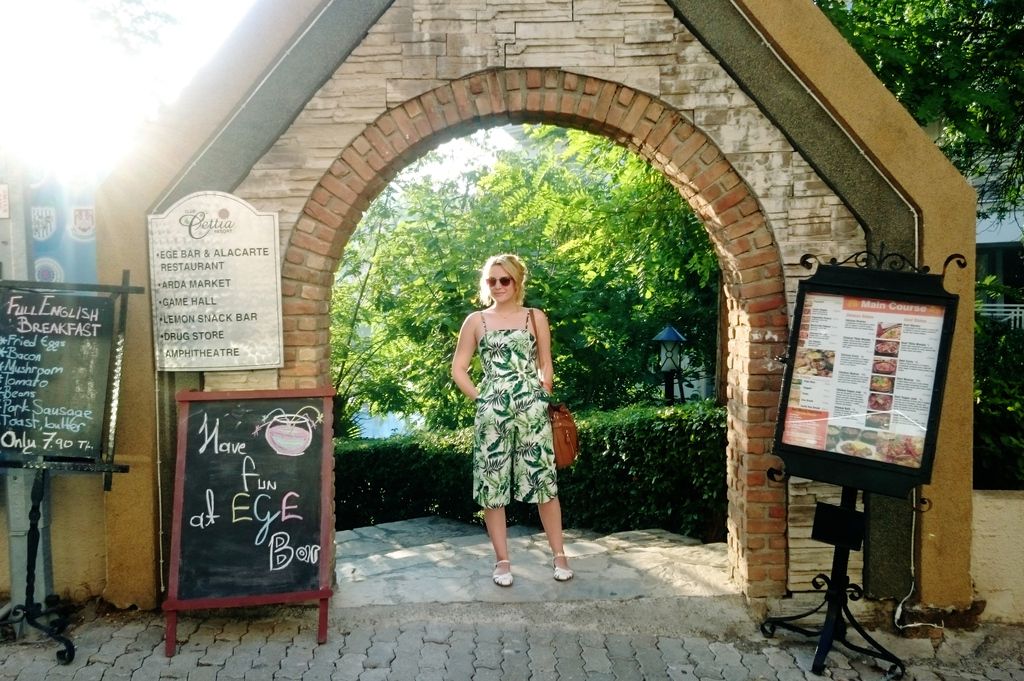 Photographs by Kyle Benson ; edits & words by me ; Jumpsuit - New Look ; Bag - New Look ; Sandals - Primark ; Sunglasses - Primark
Outfit posts come few and far between at the moment on this blog and I apologise for that, of course I want to show you all my holiday outfits so you can expect a little more consistency over the next week or so. A heads up though, I'm working on a bit of an exciting project at the moment due to launch soon and it may mean losing the outfit posts on this blog altogether. That's a post for another day though. This gorgeous little number is from New Look and I bought it way before my holiday because as soon as I set my eyes upon it, I was in love! I'm not the type to resist a good holiday print either so I pretty much snapped it up there and then. It fits beautifully around the chest with a looser fitting bottom in true culotte style. It's a casual and fun play on the typical jumpsuit/playsuit silhouette and it worked perfectly with my white Primark sandals that I mentioned in my last outfit post. I even got a shocked look from another hotel guest when I told her that 'no, it isn't designer! It's from New Look!' which only goes to show that the quality of the garment is just stunning. Unfortunately, I cannot find it on the New Look website, but I have seen it in various stores over the past couple of weeks so if you're looking to bag yourself a holiday bargain you better get down there quick!