24th June 2016
Bloggers Invade Center Parcs - Longleat.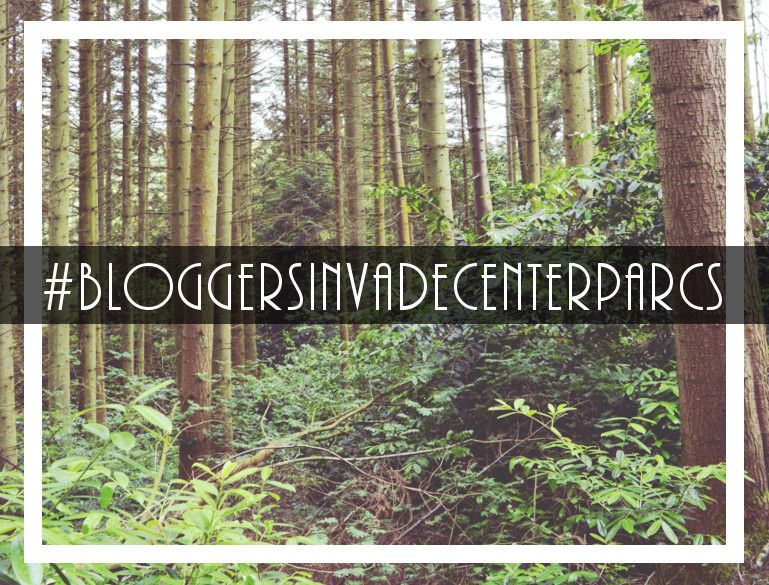 All images and words by me, unless stated otherwise
So, the past week and a bit (barring the last two days) has been immensely hectic for me. I managed to cram so much stuff into just 10 days and unfortunately during that I managed to ignore my little corner of the internet, that being this blog. You'll pleased to know however that a whole bunch of super duper posts are coming your way including all the stuff that I have been doing and wearing! Not that I want you to be jealous or anything...maybe a little bit, but it's probably been one of the best weeks of my life and I have shared it with some fantastic people and I just want to tell you all about it! Can you tell I'm excited? I am, so in today's post I am going to start from the beginning which would be Friday 12th June, when I drove all the way to Center Parcs Longleat to meet a bunch of virtual strangers all in the name of blogging!
That probably just rang some invisible alarm bells for you, didn't it? I know, I know, it does sound crazy when you say it out loud, especially when I tell you that we shared two lodges together for the entire weekend! Lucky for me however and contrary to what my work friends thought (I am still alive guys!), the girls I met were beautiful, friendly and genuine with a shared love for blogging, Mean Girls and cocktails! Great combo. After initially getting lost finding my way in the vast forest that makes up the park, I would be lying if I told you that I confidently strode down the pathway and into the neat little lodge to meet my new housemates. In fact I felt quite nervous. However, once I got inside and had gone through the awkwardness of unpacking and then offered everyone a cheese string, smooth I know, we all fell into natural conversation. It's an odd environment to find yourself in, a little like turning up at halls in your first semester of uni, but in this case you already know that the people you are meeting share a genuine interest with you and so it's actually quite easy to talk. I stayed in Lodge 2 with Abi, Adele, Kirsty, Bella and Vicky. In Lodge 1 was Laura Himp, Laura C, Laura Hainy, Rachel and the lovely Lauren who organised the weekend!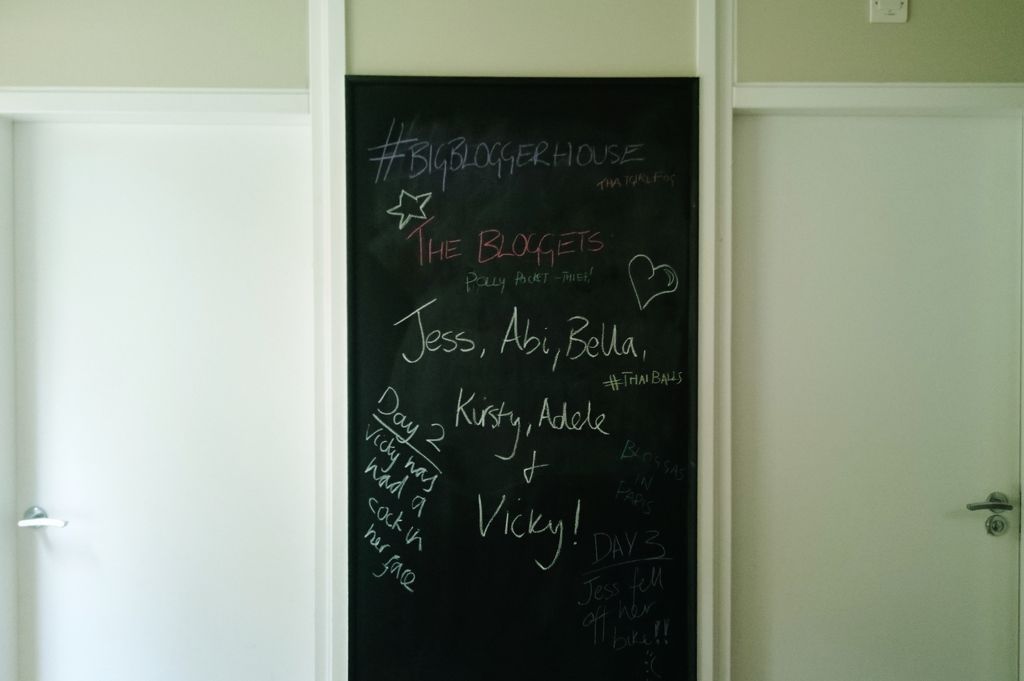 We went over to Lodge 1 to say hello and introduce ourselves and then we went back to our lodge to continue unpacking and make dinner for everyone. We ate fajitas and talked around the table, finding out more about each other, cracking sarcastic comments and laughing at the world of blogging and the interesting experiences and stories we had to tell. What I loved most about these girls is that we all had the same humour, which meant we there was no awkward moments and we were constantly giggling. Whilst we were enjoying ourselves we all agreed that the whole situation felt a bit Big Brother like and so came about #bigbloggerhouse (instagram it for more pics!) and writing all over our black board! After eating we all went over to Lodge 1 to see the other girls and to chat some more, when we got there the girls were swapping make up bags. Beauty Blogger life! It wasn't long before we all got tired and decided to retreat, excited for the what the weekend had in store! I was sharing the double room with Abi and we chatted and laughed like we had known each other for years before we finally fell asleep.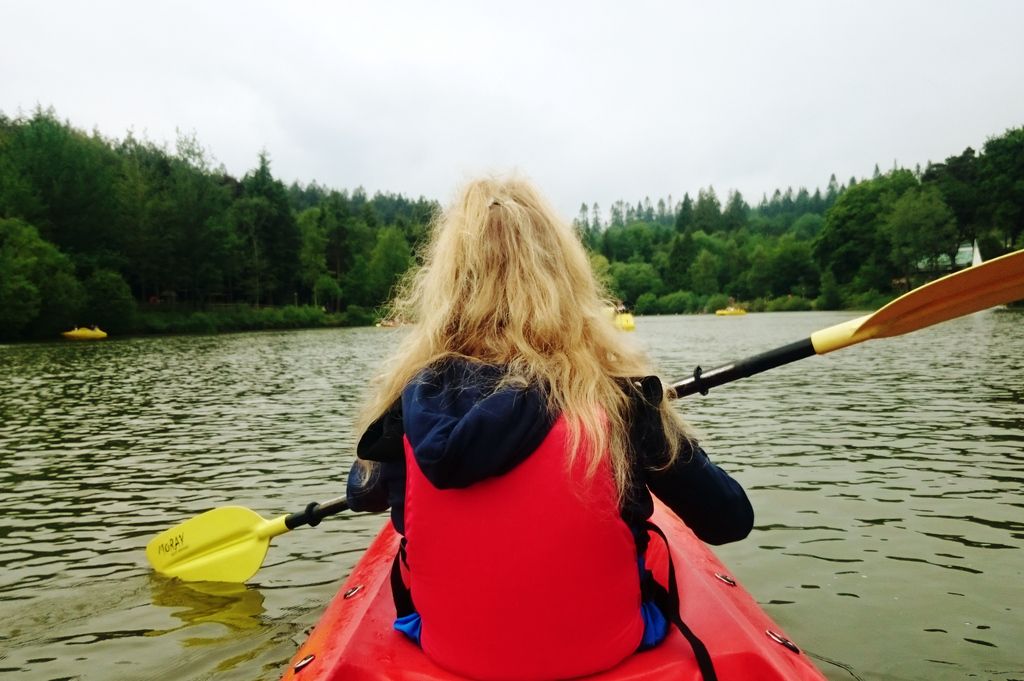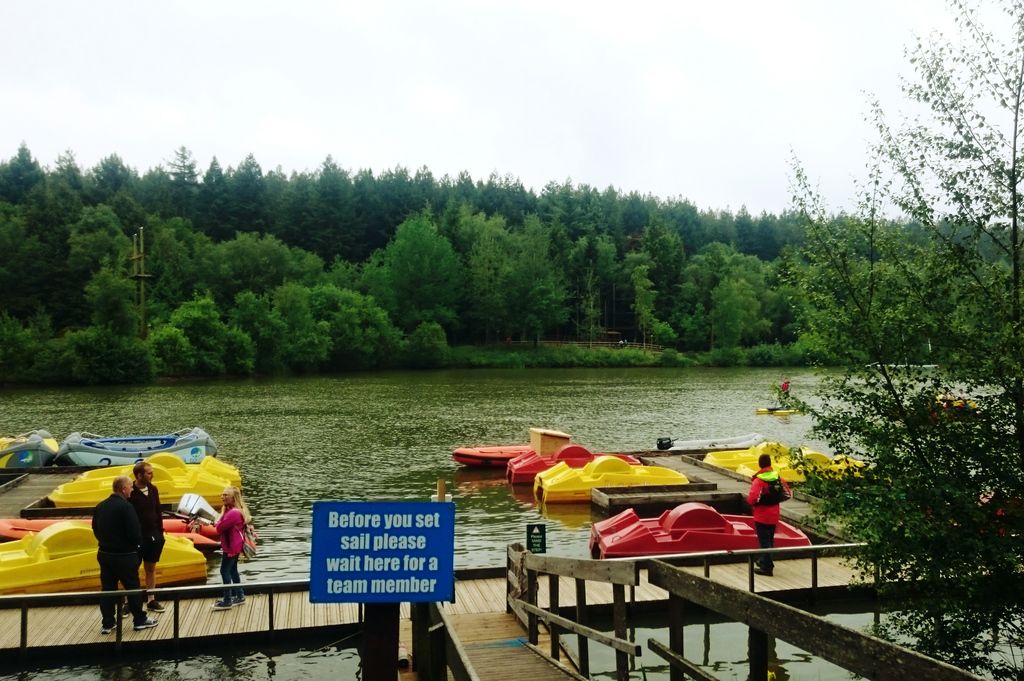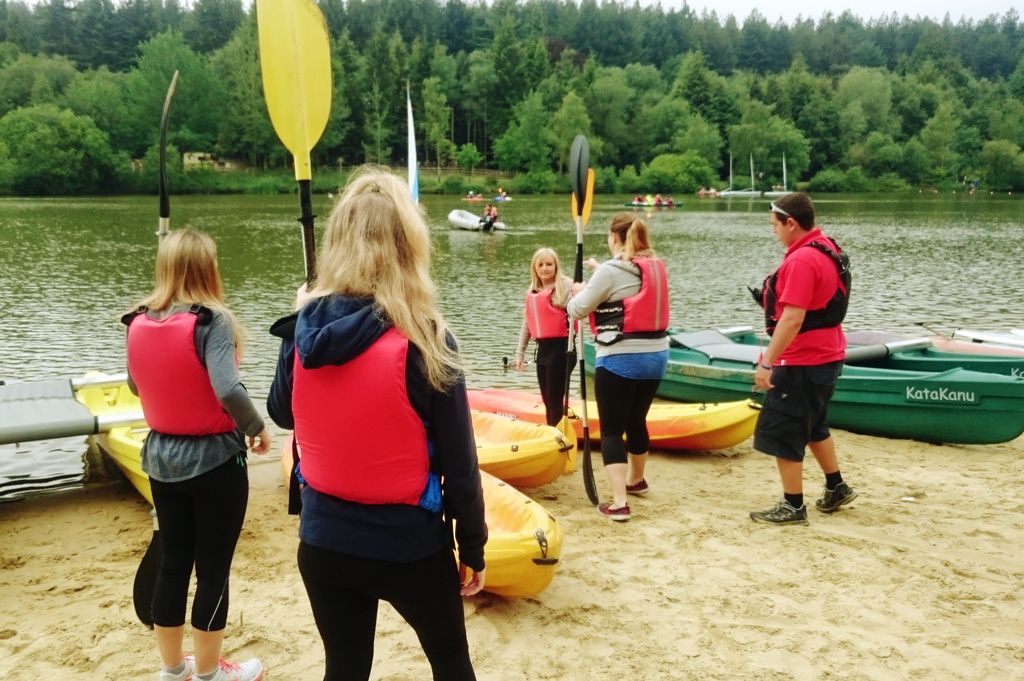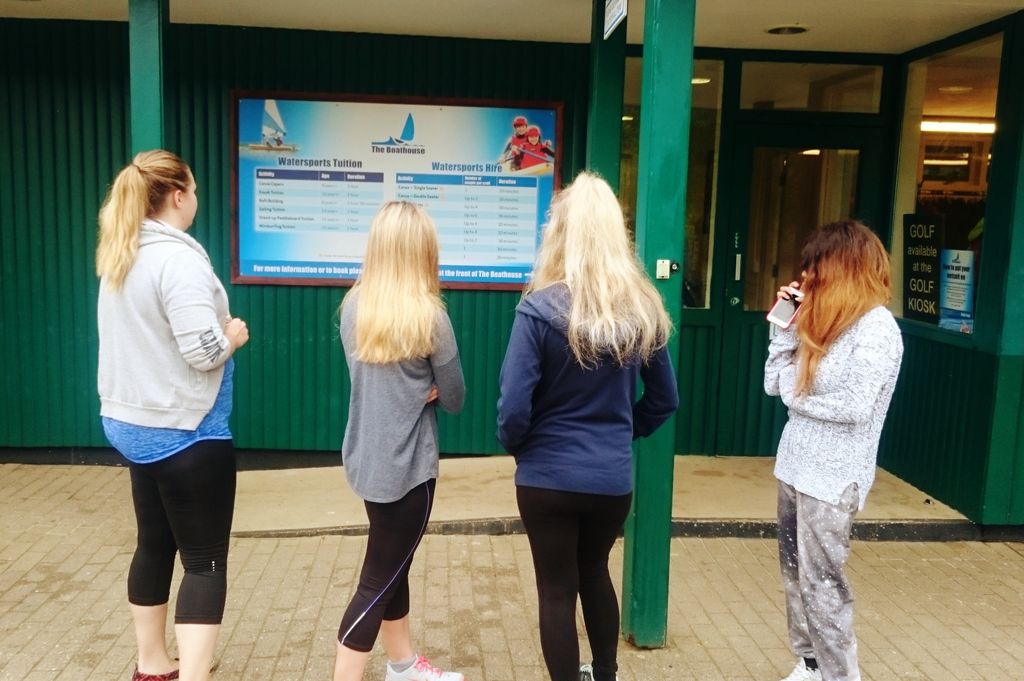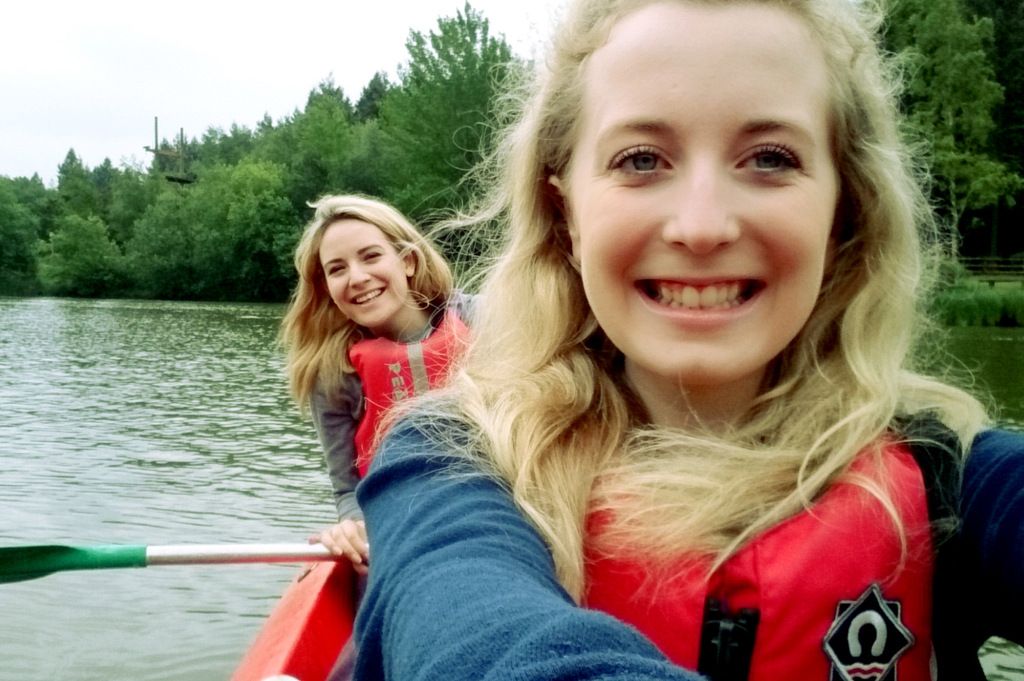 The next day Abi and I made the girls a buffet style breakfast of fresh pastries, toast, crumpets, strawberries and cereal and we found ourselves sat round the table again discussing what we would be getting up to over the next few days. Half of us had rented bikes and so we headed out to pick these up whilst, Vicky, Adele and Kirsty planned to go play badminton and Hainy and Laura C got ready to meet the rest of us for canoeing. We didn't realise how long a walk it was from our lodge to the Cycle Center however and so we just met them at the lake. I was paired with my trusty roommate Abi for canoeing. Thank. God. Abi is a bit of a pro at the canoeing thing and thankfully I picked it up pretty quickly with her guidance! We were soon gliding across the lake, but not as quickly as Laura C and Laura Hainy, who zoomed across it in synchronised motions, pretty certain they are actually professional canoers! After the obligatory canoe selfies and group photos we paddled for a bit longer and then walked with wet behinds up to the cycle center to collect our bikes and go back to the lodges to change for swimming. I can't explain how excited we were at the concept of going around the rapids, but we loved it that much that we went around it 3 times! The pool area at Longleat is absolutely beautiful, it's covered in plants and palm trees in the inside area with a large pool that contains a wave machine. Outside is a warm pool with a jacuzzi type area, a hot jacuzzi to one side and the rapids winding round the side of it. It's not an activity to miss as it is both relaxing and fun and the water is the perfect temperature for being outside!
After the excitement we went back to get ourselves ready for dinner and bowling - our chosen evening entertainment. We went to Huck's American Bar & Grill and most of the girls ate hotdogs and burgers and I had some tasty vegetarian Mac & Cheese! We bonded more whilst sipping cocktails and taking pictures, before moving on to the bowling alley. We decided to go lodge 1 against lodge 2 but once getting into the game, we forgot all about our competition and just had fun chucking the bowling balls down the alleys and hoping for a strike. Some girls were better than they thought they were (Adele, you dark horse!) and Abi attempted to take photos of me that constantly came out blurry! We headed back to lodge 1 after the bowling as the cocktail buzz was wearing off and we were treated to Kirsty's bartending skills and a game of ring of fire - including a sneaky game of 'I have never'. How does that game always turn up when you are drinking!? Drinking games turned to singing and dancing, heads up heads down and then some beer pong which was actually Asti. Posh, I know! I managed to do an awesome trick shot sitting from the sofa and still our team didn't win! However, I feel a professional beer pong career is on the horizon for me... My roommates and I headed back to our lodge and curled up on the sofa talking about the trials and tribulations of blogging as well as general life and then retired to bed, tipsy and content.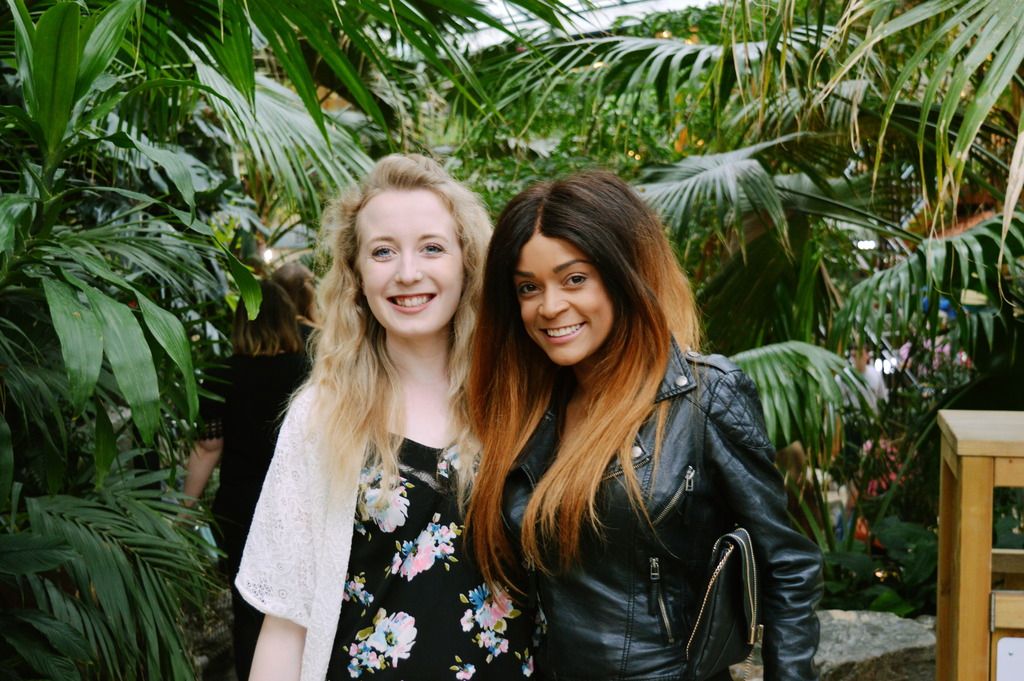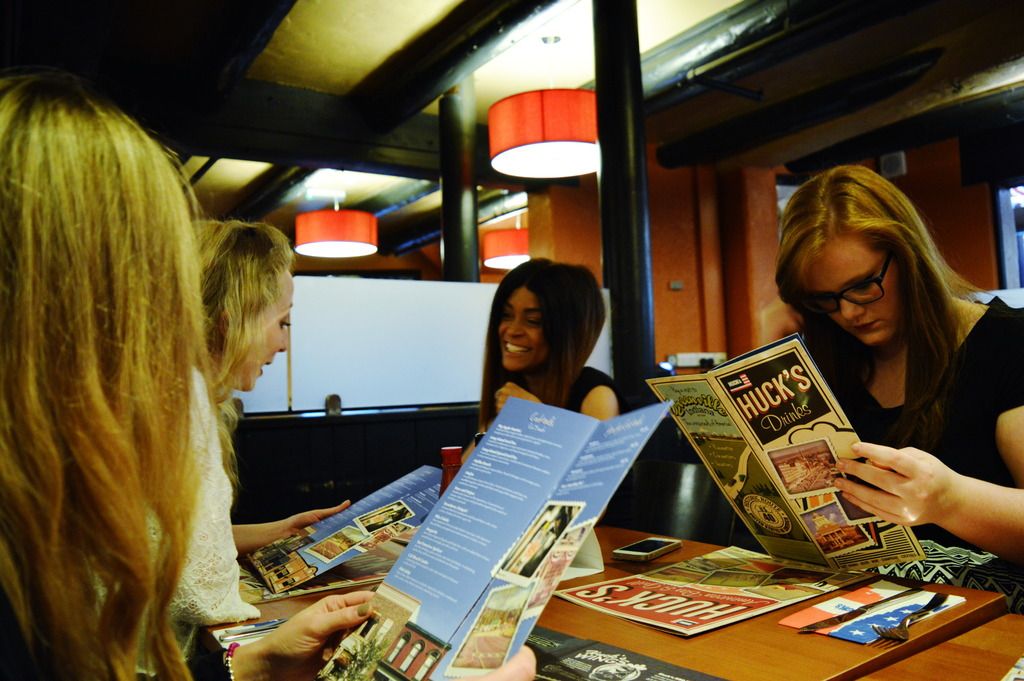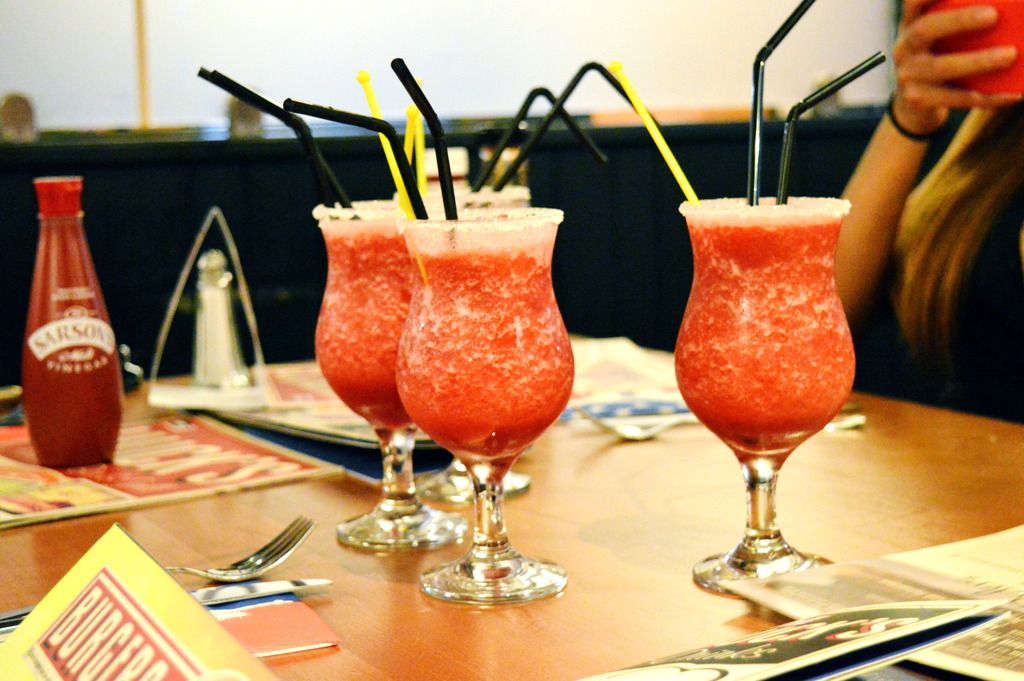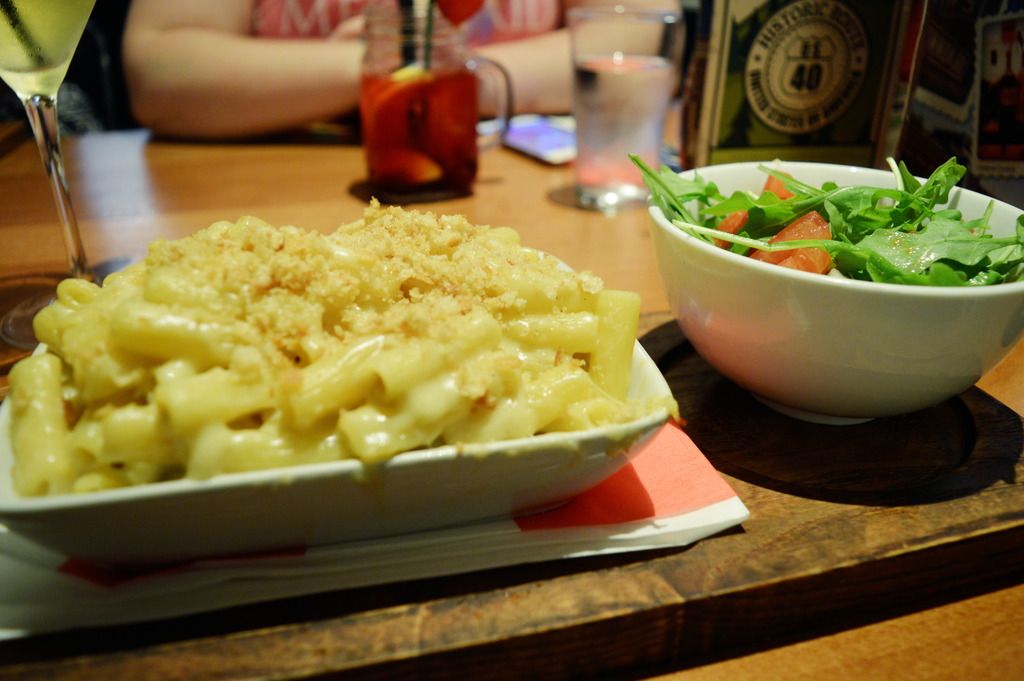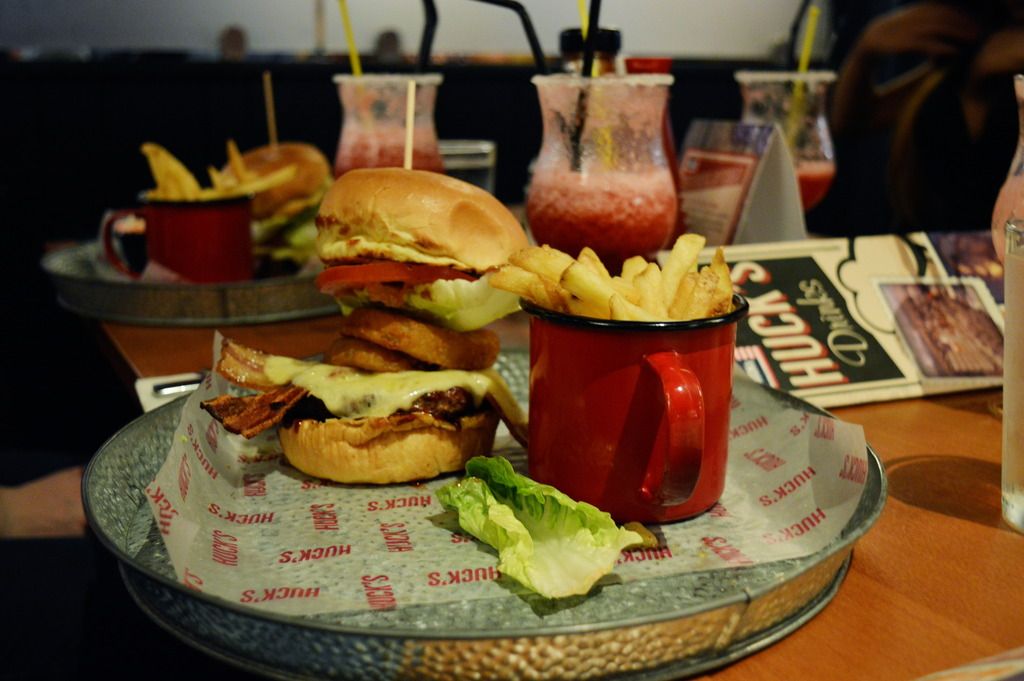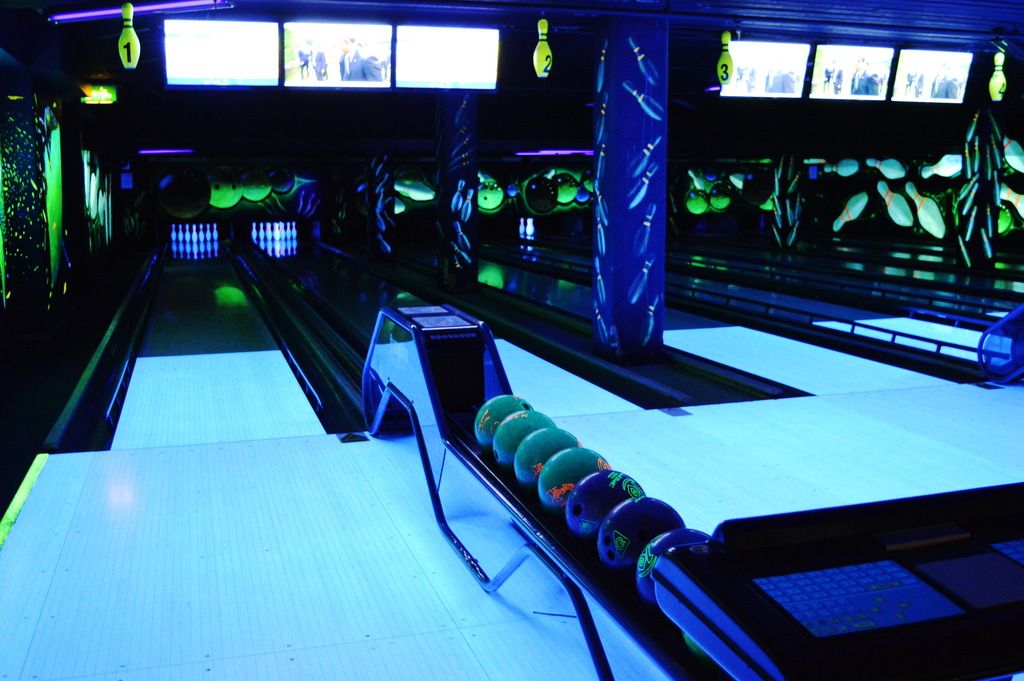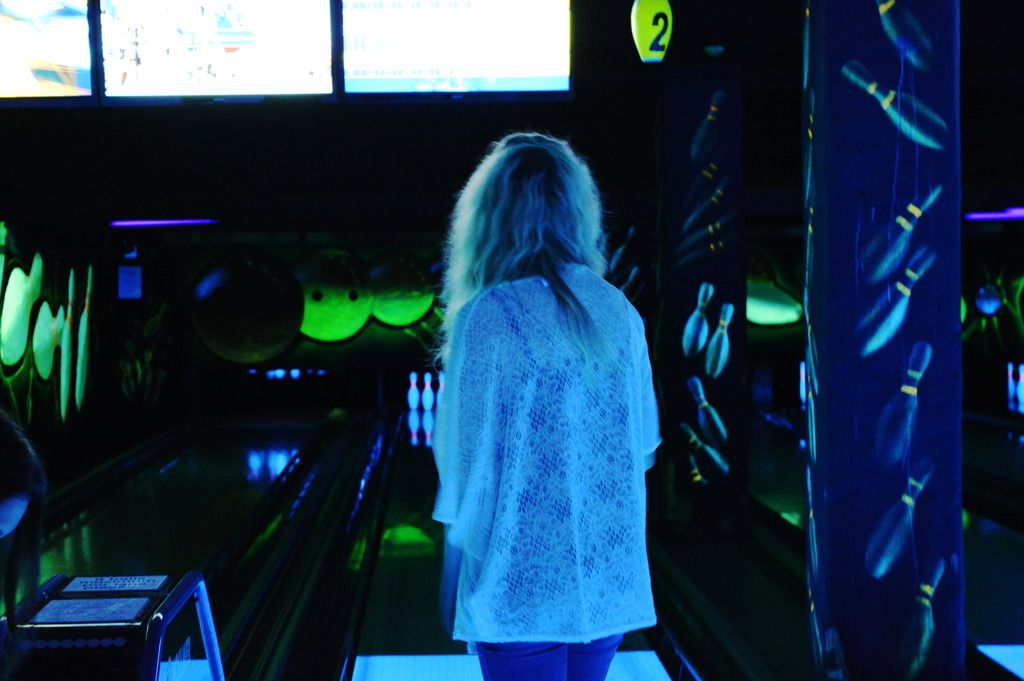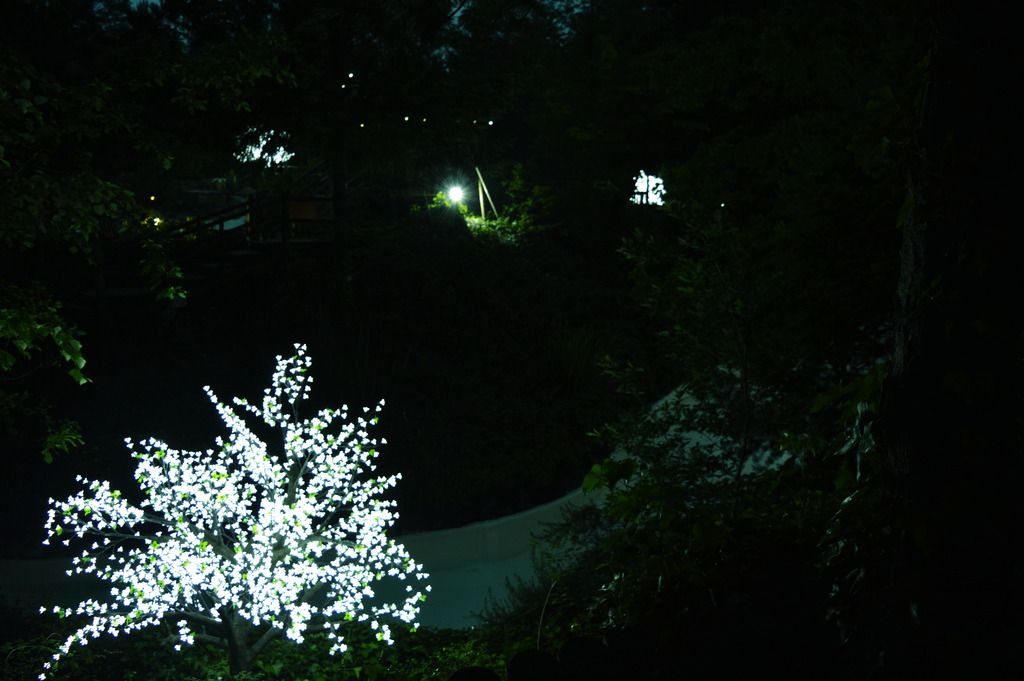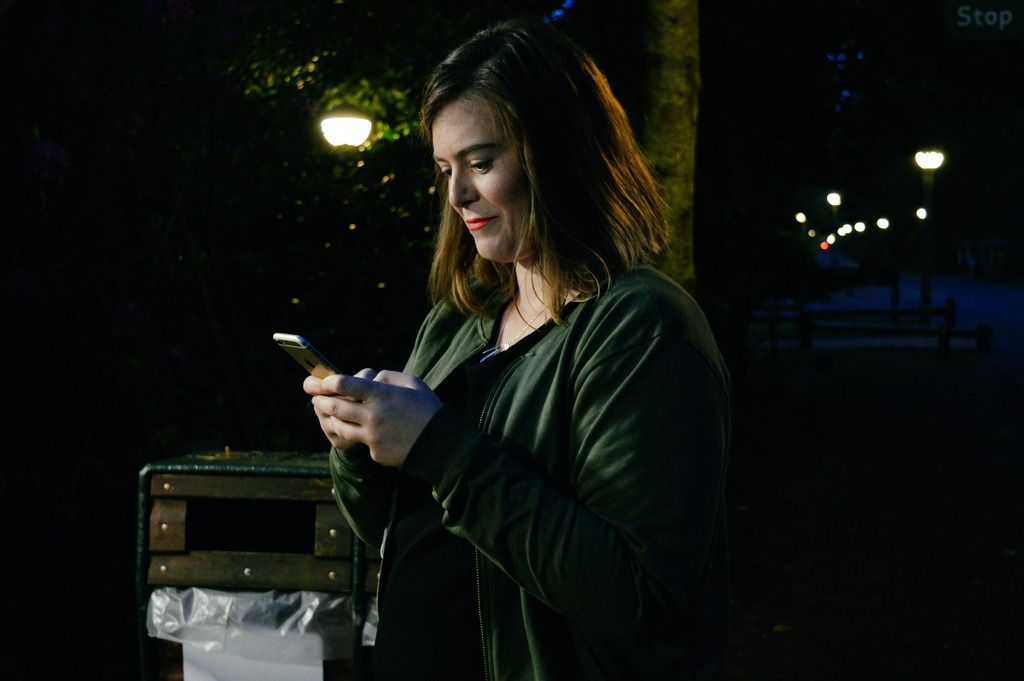 Sunday was a day of relaxing as we had nothing booked and it was very much needed after such a packed and exciting day before. Abi and I rode to the shop to get some bits for the traditional hangover cure - a full English fry up! It was a smooth ride down there, with the wind cooling my face, the smell of fresh air in my nose and the pain of tumbling off of my bike. I almost managed a whole weekend with no accidents as well! After brushing myself off and acquiring a large grass stain up my left leg we carried on our way, bought our items and headed back where Adele cooked everything up and we all tucked in. Unfortunately Vicky had to leave pretty early as she had work early on Monday and we all said our sad goodbyes and the lodge felt a little emptier without her. I have to tell you, Vicky does the best impressions and accents and I am chuckling to myself whilst writing this and imagining them! When Adele came back from dropping her at the station we all curled up on the sofas again and watched films whilst eating junk food and chatting. Bella, Abi and I finally decided to get up off the sofa and go for a bike ride around the park. We managed to spend hours outside exploring and taking photos and I realised just how much I was going to miss not only these two beautiful ladies but also the rest of the girls. They felt like lifelong friends. On our way back we saw Laura Hainy and Rachel on the land train (the slowest moving vehicle on earth!) heading to the car park to leave and we waved as they went past. Back at the lodge we were messaged by Lodge 1 asking if we wanted to go swimming and Kirsty joined us this time for a go round the rapids and to relax before heading off Monday morning. Abi, Bella, Kirsty and I grabbed takeaway on the way back to the lodge where Adele was waiting and we all ate and then sat down to watch Sex and the City the movie. I have never seen it before and I will not watch it again. Sorry guys, but that was the longest few hours of my life and I will never regain them! Everyone was tired and so we headed off for our final night in the lodge.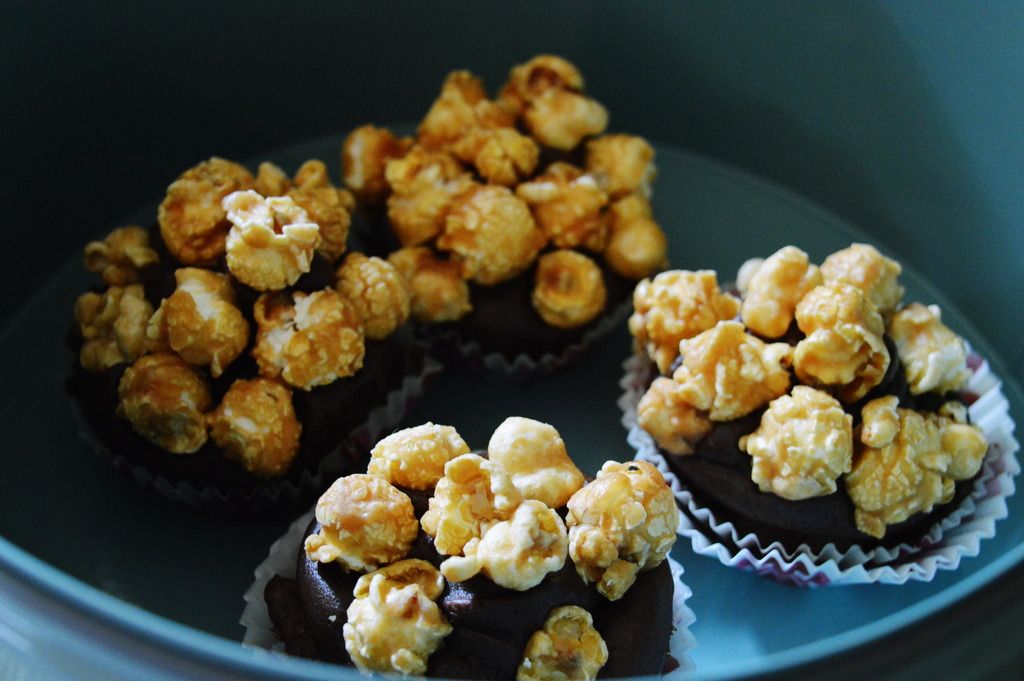 Tasty cupcakes made by Adele!
Monday morning dawned upon us and we got up early to clean and pack, I had to leave the earliest at 10am as I was leaving for Turkey in the afternoon and we all shared hugs and final jokes before I had to be on my way. Although I was excited at the next adventure I was about to go on, I couldn't help but feel a sense of loss at leaving the people I felt a real connection to. I was happy of course as I had enjoyed the entire weekend and had so much fun, but I cannot wait to see all these lovely ladies again and I can't wait for us all to be reunited! We have so many plans and we stay in touch with daily whatsApp messages and tweets, sharing all our news and chatting about everything. This was only my second blogger meet up and we want to expand our little community and find more people to share these moments with! If you were inspired by this post or eager to join in then please follow @LDNmeetup on twitter and sign up for event invites, it is all run by Lauren and I know she has some plans for the future! I can't wait to meet more bloggers out there in the big wide world and to make more memories with these girls that have helped me truly fall in love with blogging.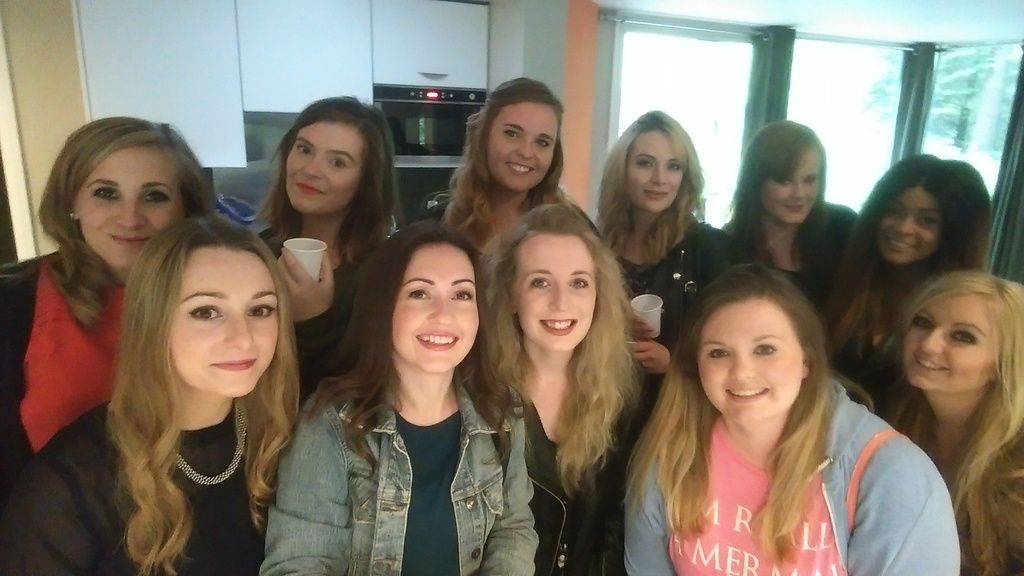 Image by Laura C ; (Clockwise from left) Laura Hainy, Vicky, Rachel, Me, Kirsty, Bella, Lauren, Adele, Abi, Laura C, Laura Himp