11th April 2015
Surviving Your First Blogger Event.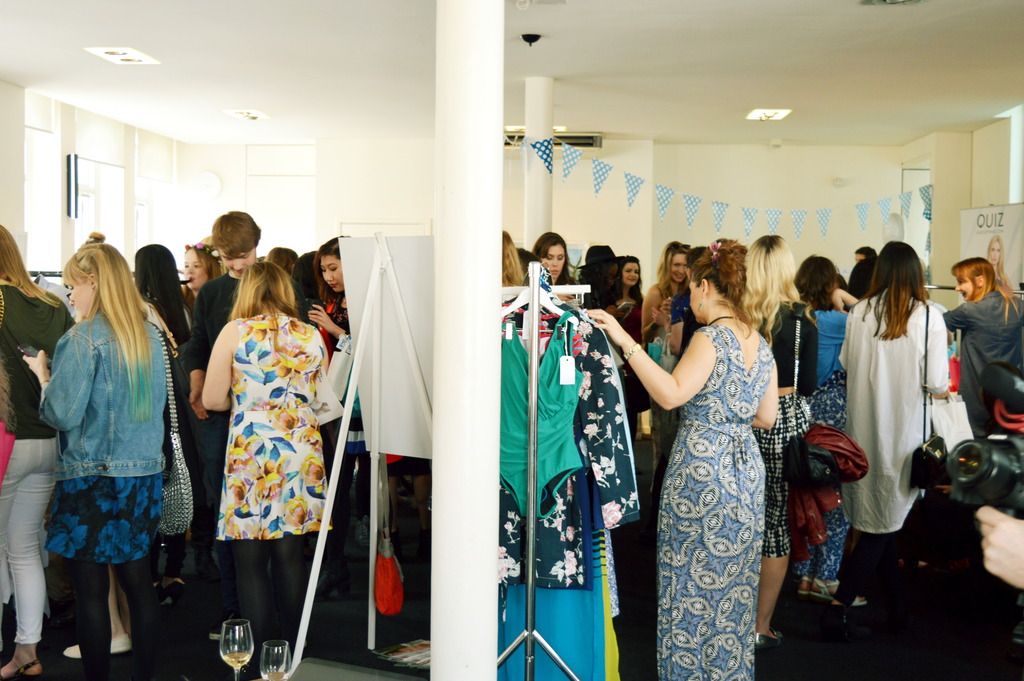 Photographs & words by me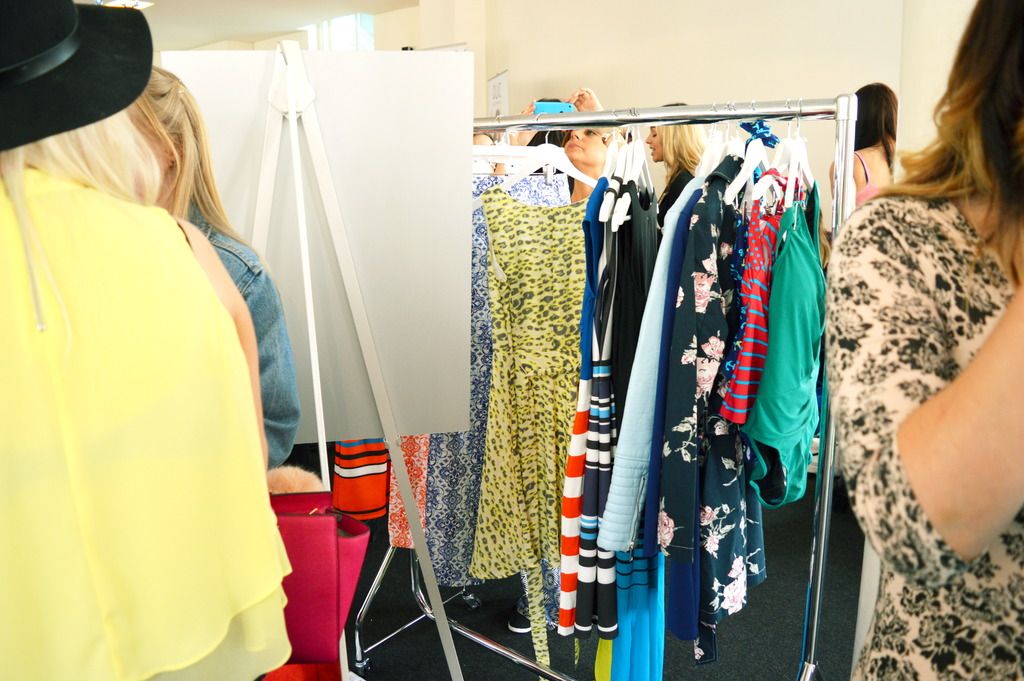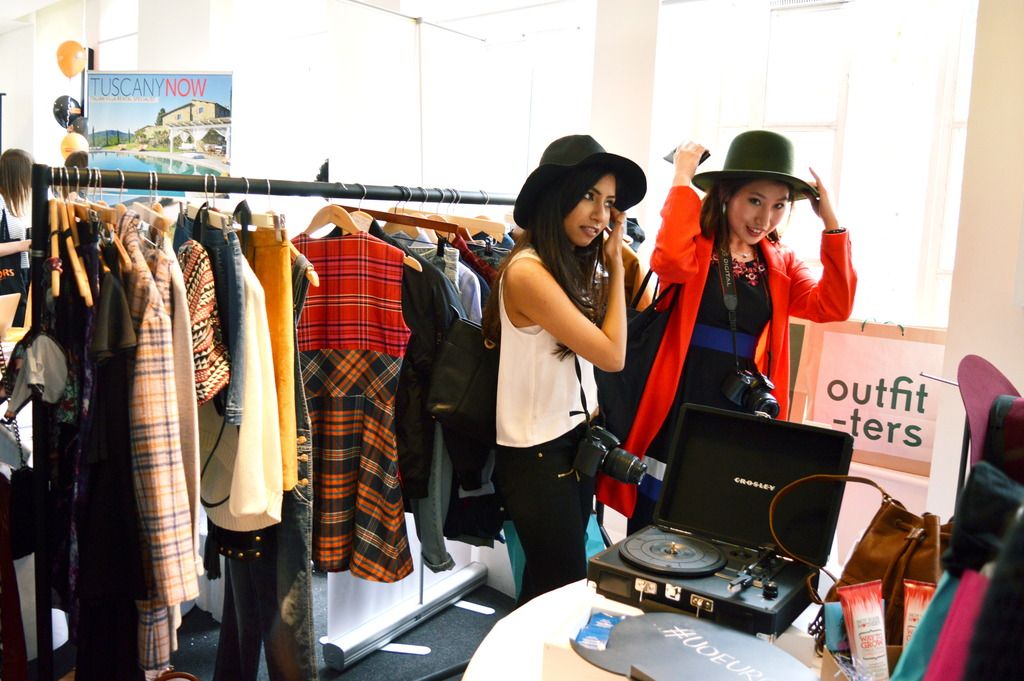 Despite the obvious connotations of the post title, a blogger event is actually nothing to be scared of and is an excellent experience to help you get your foot into the blogging world as well as make new friends. That doesn't mean to say you won't be nervous when you turn up to your first event, it is only natural after all and if you don't know anyone there it can seem a little intimidating. I went through all of this yesterday when I had the amazing opportunity of attending the SL Blogger Bash hosted by Scarlett London. I was all kinds of nerves as I sat on the train from my little hometown in Hampshire to the capital city as it wasn't just my first blogger event, it was also my first time in London alone! That's right faithful readers - I knew no one either. There were people that I knew from Twitter and blogger chats, however I hadn't really arranged to meet with anyone and just decided that I was going to force myself to speak to people once I got there. In the end I actually had a fantastic day, meeting so many people as well as talking to brands and just generally having fun! It wasn't as scary as I thought it was going to be at all and with this in mind I've a few helpful tips on surviving your first event!
1. Search for hashtags on Twitter to find out who is going.
This is a a great way of knowing who to look out for at the event as there might be a fellow blogger going that you've spoken to during chats or that you really like reading their posts. You can tweet them before the event as well and possibly arrange a meetup so you don't go alone or maybe discuss what each other are wearing so that you can spot them easily amongst everyone else in the room. It's always good to do a little bit of preparation before hand.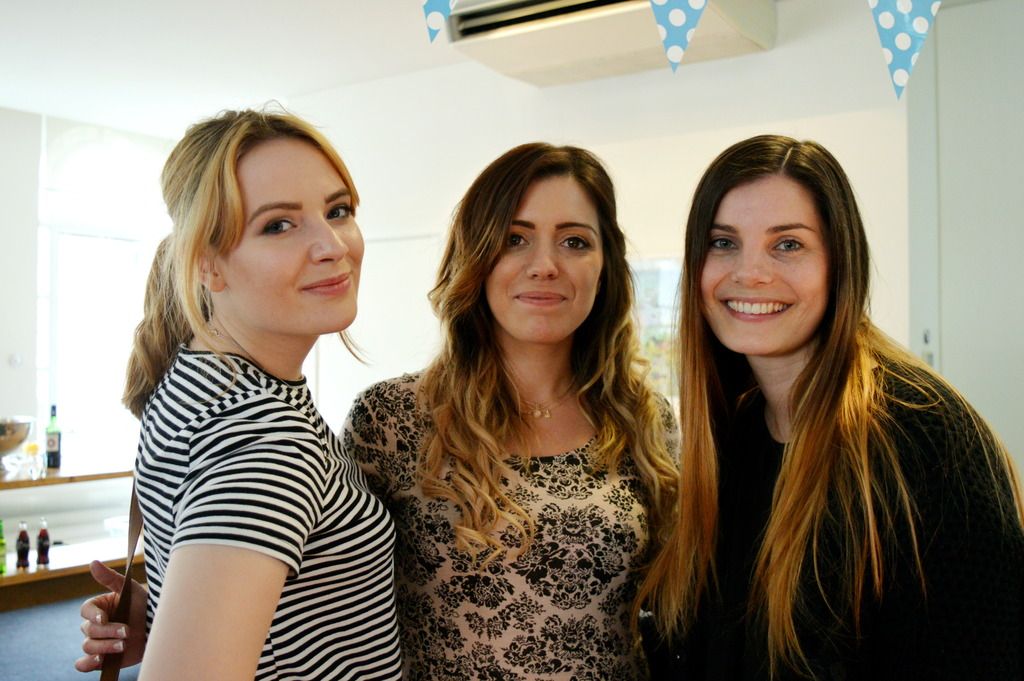 Anna (Frazzled Beauty), Ulrike (Found Some Paper) and I at the event.
2. Speak to people at the door.
Chances are you aren't the only one who turned up with the hopes of slyly moving into one of the many pre-event arranged groups and praying that they will love you. One thing I learnt yesterday is that with the ever expanding community of bloggers on the internet there is always going to be a lot of people who are in the exact same position as you! That is why it is always a good idea to start chatting when you get there, introduce yourself, ask about someone's blog and just be you! I was lucky in that I met three lovely ladies as I was walking into the building and we all started talking because we weren't sure if we had found the right place. There was a general awkwardness as all our nerves settled and that can't be avoided, but we bonded over the fact we had all walked around like a tourist on our phones looking for the entrance and even had a bit of a laugh about it. Once we had got inside we started to talk and get to know each other and ended up sticking together the rest of the event! Approaching people is definitely key to having a good time and I think you will find that everyone is very welcoming!
3. Have a drink.
Obviously do not go overboard and get ridiculously drunk and make a fool of yourself, but having a few drinks to give you some confidence is perfectly fine! We were offered red or white wine on arrival and throughout the event with waiters walking around offering canapes and if you really don't drink then there was also goody bags which contained juice and green tea. I have to admit that I did have quite a few glasses of wine but it kept the conversation flowing and we kept it under control.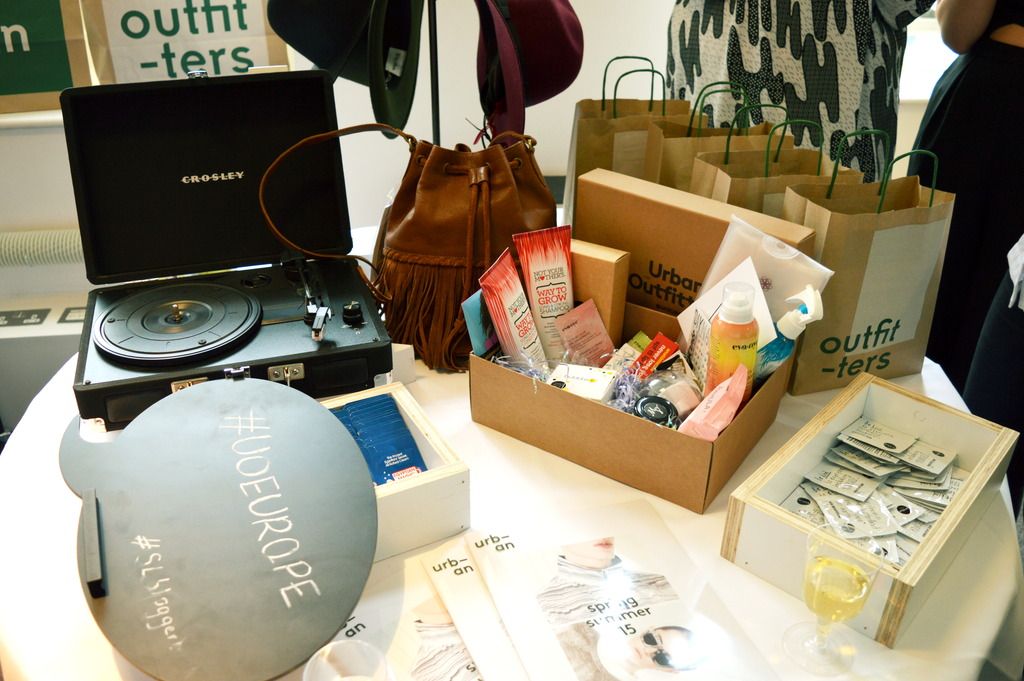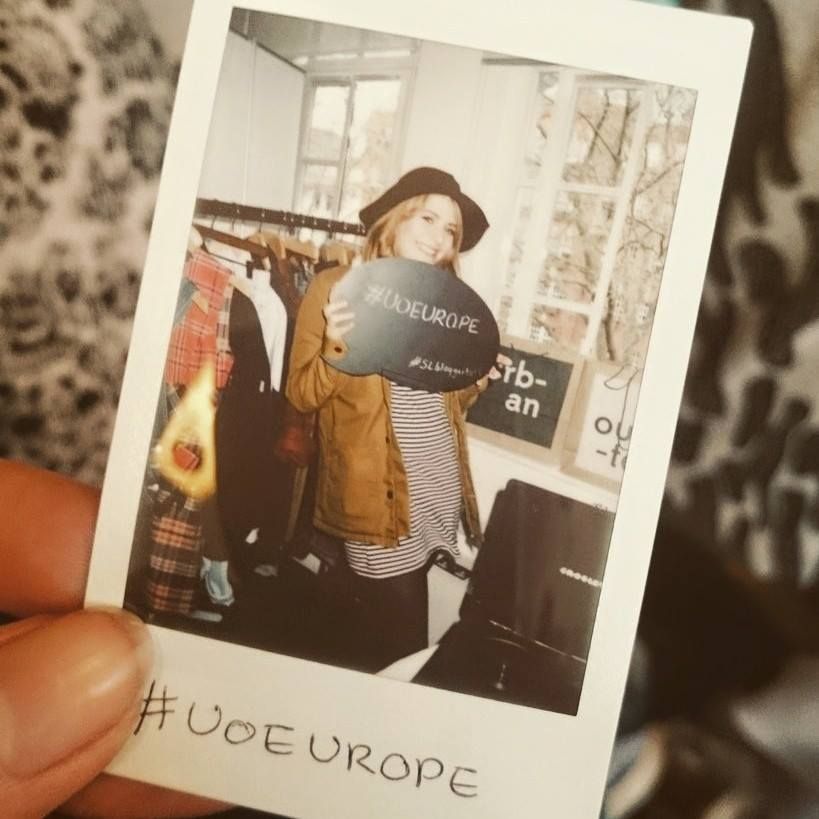 Photo booth fun with Urban Outfitters
4. Enter competitions and giveaways.
It's very likely that there will be mini competitions and giveaways at any event that you go to and you should certainly get involved in these, as not only can it help you bond with your fellow bloggers, but it also means you might win something! Who doesn't love a good freebie? We were invited to take selfies with Quiz clothing, participate in a polaroid photo booth with Urban Outfitters, tag our favourite item with Bon Prix and more! It raised conversation with the brands, we had a laugh whilst doing it and it helped to add a fun atmosphere to the event. Unfortunately I didn't win any prizes, but I enjoyed getting involved so much that it didn't really matter if I won or not!
5. Add everyone on Twitter.
You will meet so many people that you will want to stay in touch with so have your phones ready to add anyone and everyone on Twitter so that you can stay up to date with their latest posts and communicate with them for future events. When I woke up this morning my twitter feed was alive with a post #SLBloggerBash buzz and it was great to see all the pictures people had taken and also reminisce with the friends you made the day before! It's not just bloggers though, you should also add the companies and brands that are sponsoring or attending the event so that you can thank them as well as keep in touch.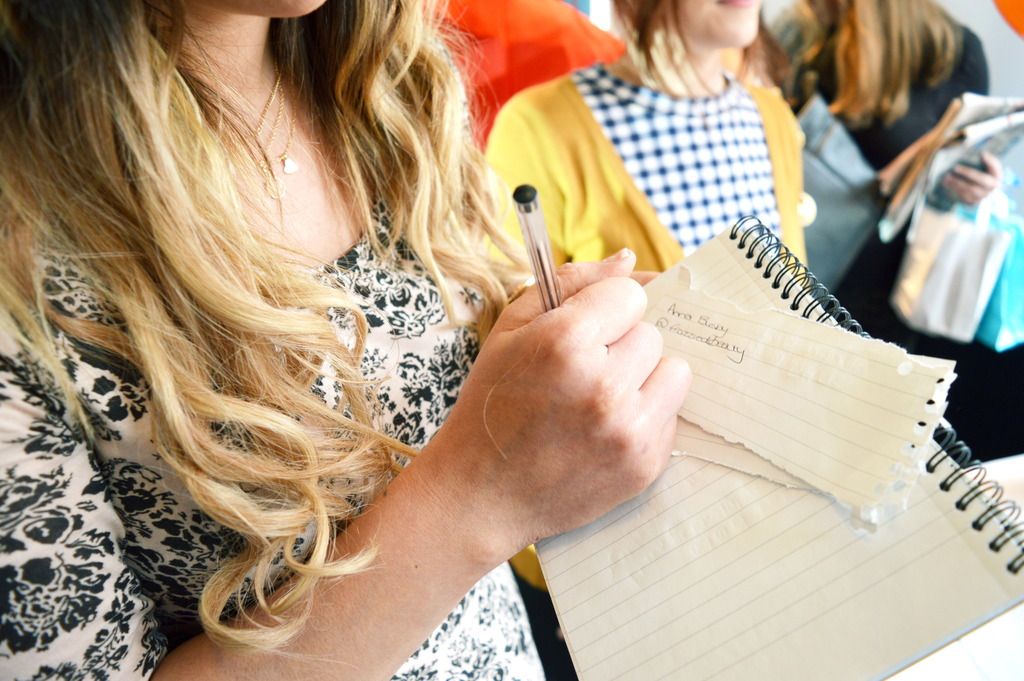 6. Get business cards printed and take them with you!
I can't stress this one enough as I didn't take any with me and so many people asked for one! It's not professional to be writing your details down on a piece of paper but needs must and so that is what I had to do! You can see in the picture that Anna from Frazzled Beauty did the same, but hers didn't come in time for the event so we can let her off. For me however, it was just a case of not being prepared and I'll be honest - it didn't cross my mind. I am now looking into getting some printed for my next event so that I can hand them out to everyone and I will never forget them again!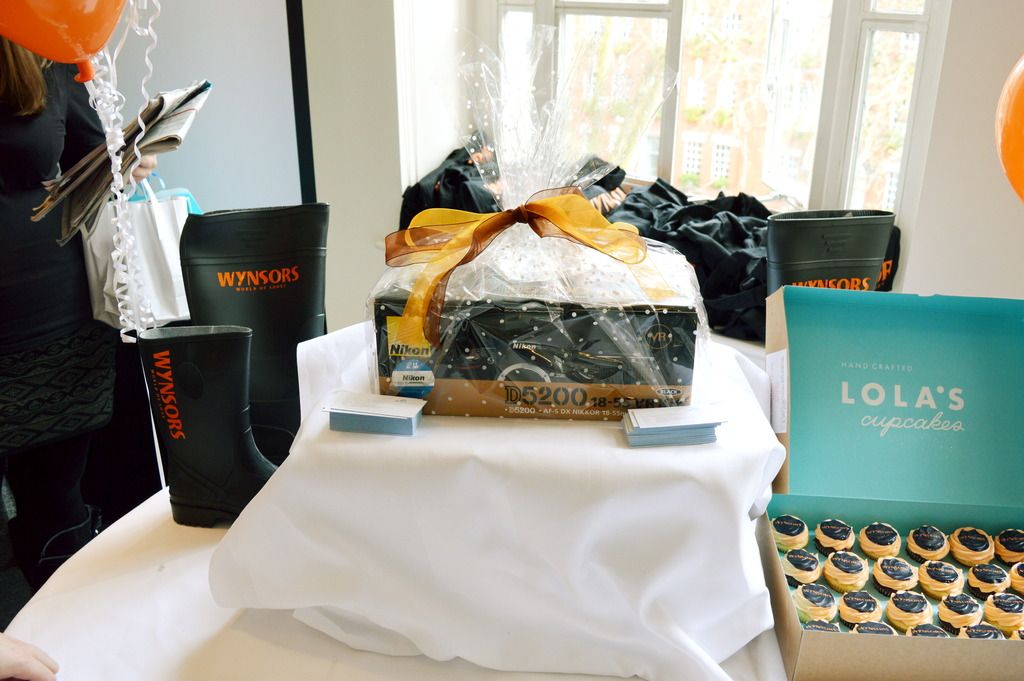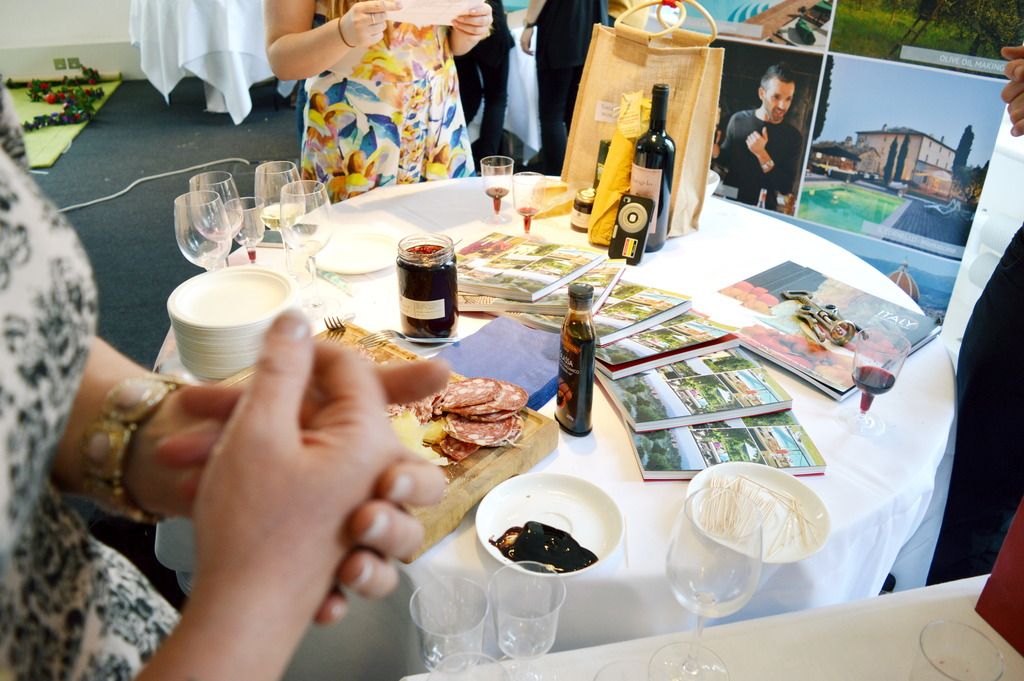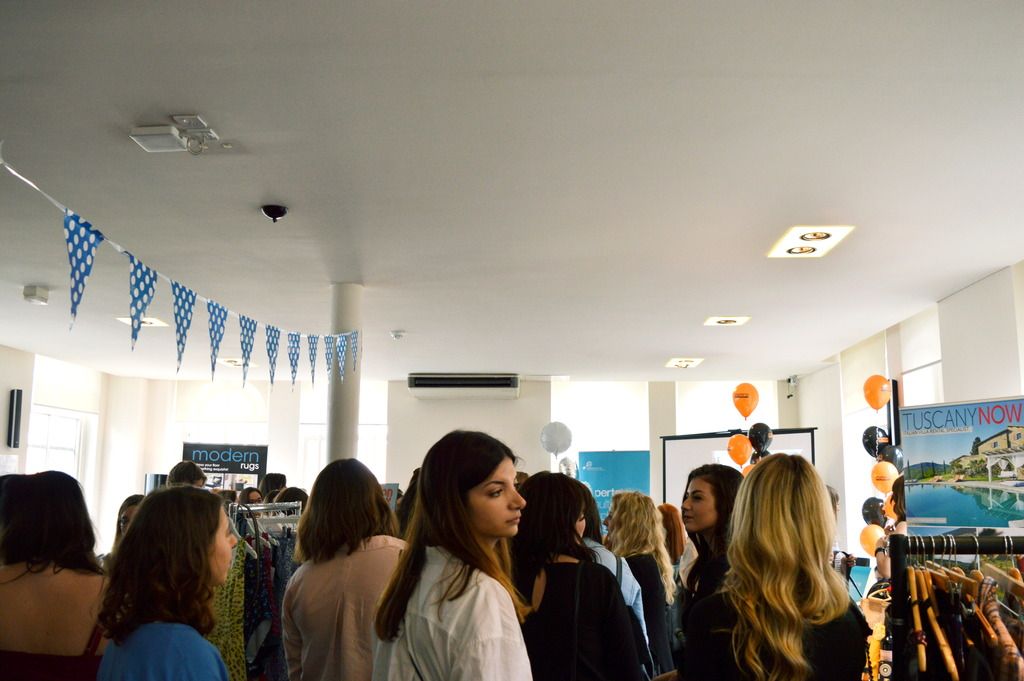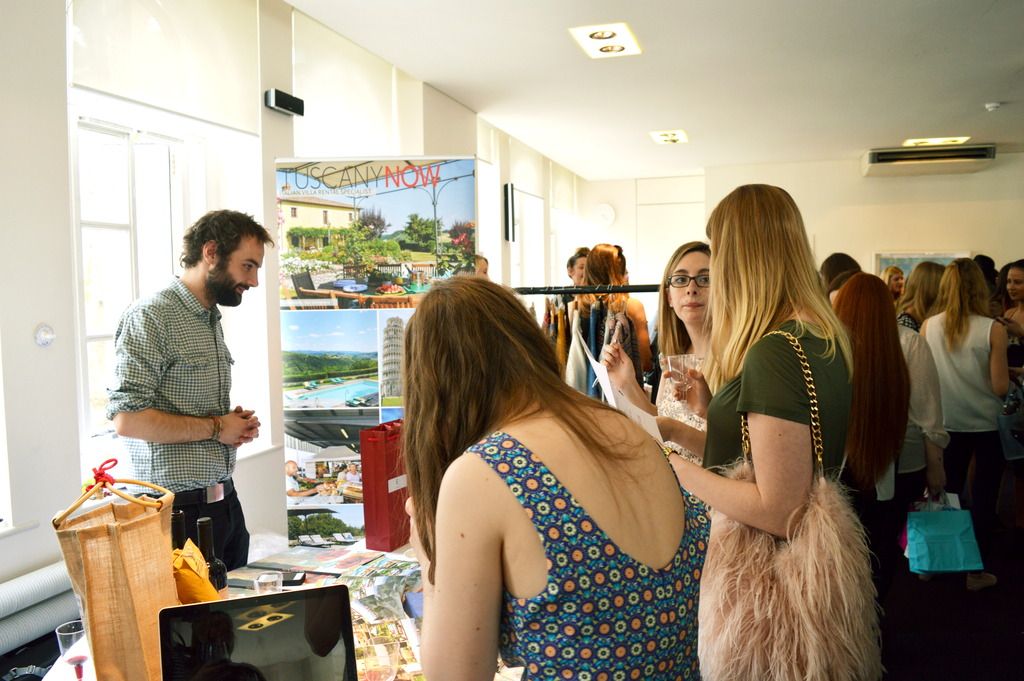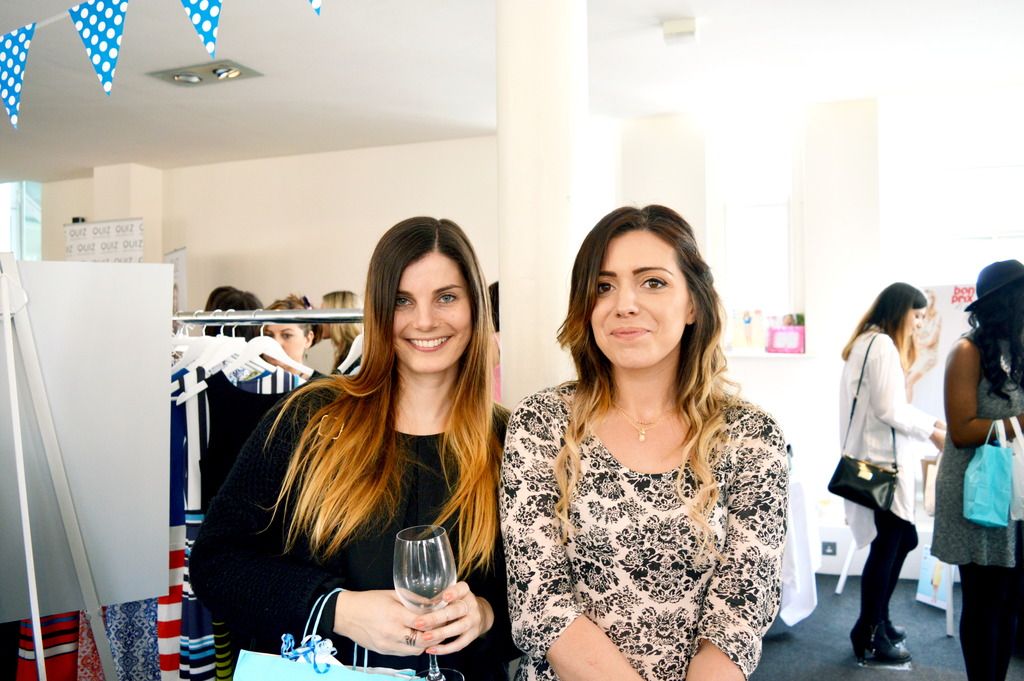 That's pretty much everything that I can think of in regards to making the most out of your first blogger event, after all it really is down to you how you take it. Just be confident in yourself and most of all make sure you talk to people and you will have a good time! Special thanks to Scarlett London and Search Laboratory for such a successful event and thank you so much for the invitation to come along!