12th April 2015
Hello Spring.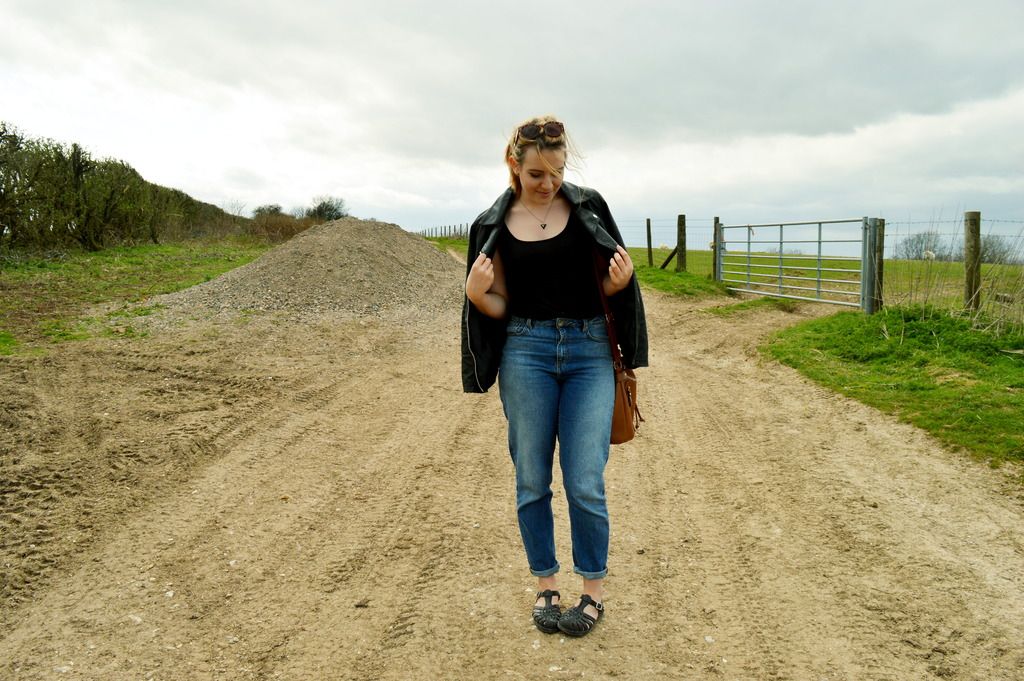 Photographs & words by me
Britain is experiencing a bit of pre-summer sunshine at the moment and it feels like everyone has been making the most of it while it lasts. The emphasis being on 'while it lasts', because if you have ever visited England then you will know that the weather is very unpredictable and can change very quickly! My sister and I decided to go for a walk and whilst we were out she was kind enough to take a few outfit pictures for the blog. I wasn't really dressed for walking, but it was a bit of a sporadic decision and we weren't expecting it to be so windy especially since when we left the house it was really warm. Anyway, I love these jeans at the moment! I bought them in H&M when I visited Dublin as I really wanted a pair of mom jeans and these fit like an absolute dream. I find them a little tricky to style as I am so loyal to skinny black jeans, but they are so comfortable that I have to try! I was also really happy to finally be digging out my Zara jelly sandals again, though I have a pair of the glittery heeled ones, I feel like these look much smarter.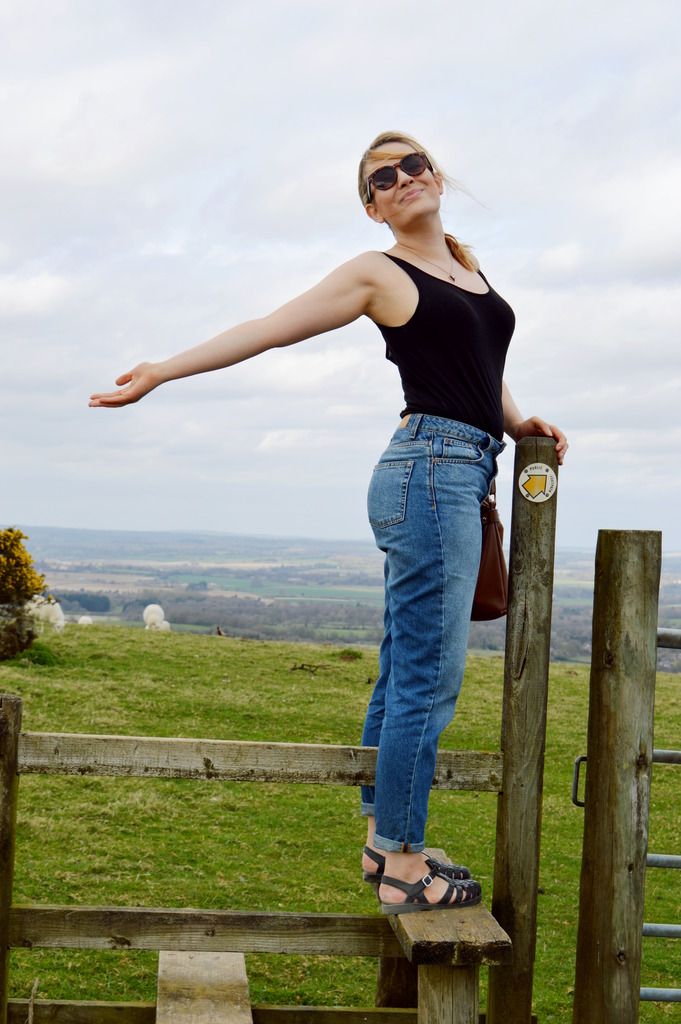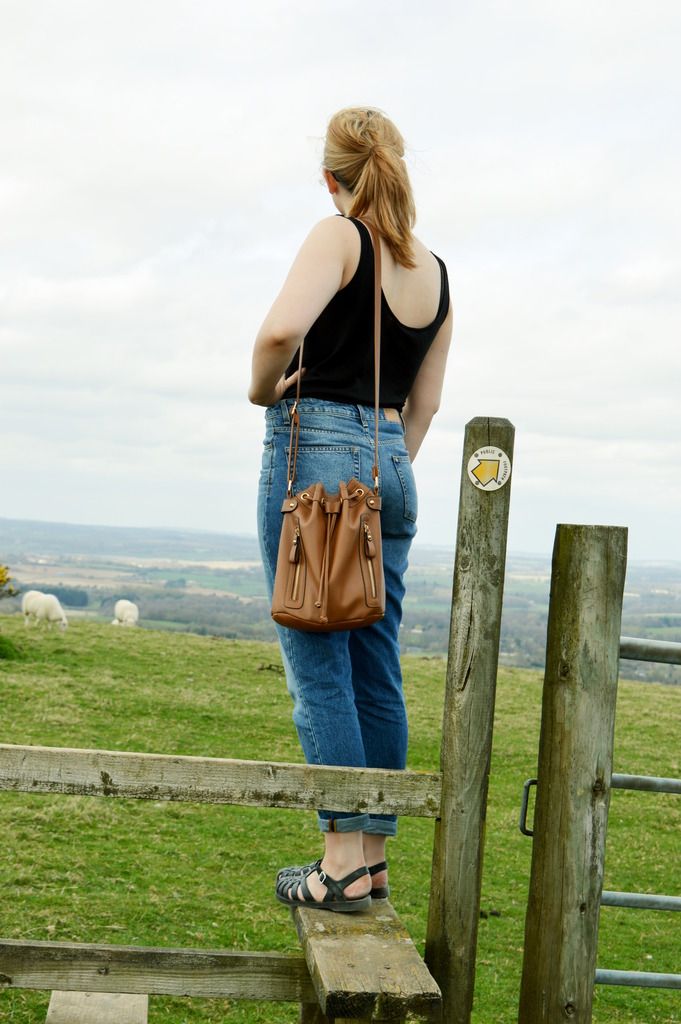 Leather Jacket - Tk Maxx (similar from BooHoo)
Vest tee - H&M (similar)
Jeans - H&M
Shoes - Zara (similar from RI)
Bag - New Look
What are you excited to be wearing again now that Summer is on it's way? Why not comment below, I read and reply to all of them and I appreciate the feedback!