4th April 2015
Clinique @ Selfridges.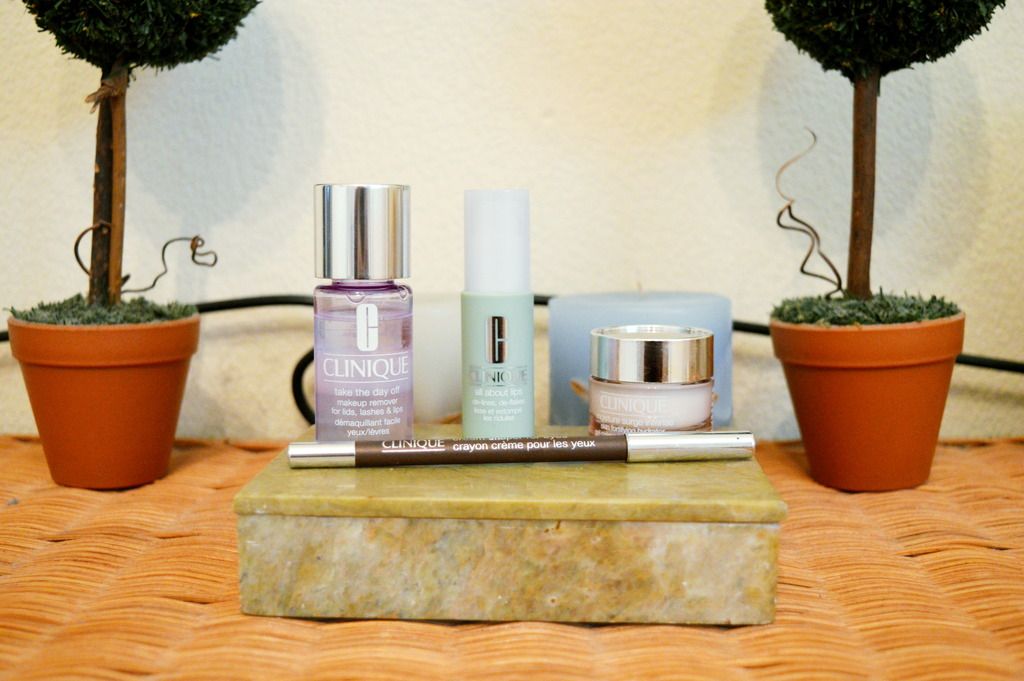 Images & words by me
I have used Clinique only a handful of times over the years and I have always been impressed with the products that I have tested, however I have never actually invested in a single one...until now. I was looking for a lip treatment to soothe the damage that the cold weather has inflicted on my poor chapped pout and whilst I recommend Soap & Glory 'Smooch Operator' as a good balm, this kind of weather begged something stronger. I had a bit of money tucked away for a recent trip to London and whilst I was browsing the beauty stands in Selfridges, I started talking to a girl on the Clinique counter and she had a few recommendations for me. Clinique's 'All about lips' (£19.00) is not your average lip product and by that I mean that it is not a balm. It actually comes out as a cream type substance which you massage into your lips to relieve dryness and add some much needed moisture back into your skin. According to the girl that I spoke to, it also helps to fight fine lines around your lips, something I hope I don't need to worry about for some time yet. I have taken to applying it in the morning to a bare face and before bed after having removed my make up and it has certainly been working! My lips feel 10x softer since I started using it and it has found it's permanent place in my skincare routine.
Obviously that is not all that I purchased at the Clinique counter, as the girl helpfully and tactfully enlightened me to the fact that if I were to purchase just one more item then I would receive two free samples to try. Being a sucker for some free samples and a bit gullible to sales tactics I decided to see if there was something else that I may want to try. I've been after a brown eyeliner for awhile after seeing a lot of beauty tutorials showing it off and it looks a lot more natural than khol. I was shown a few samples, but I really fell in love with the Clinique Cream Shaper in Chocolate Lustre (£15.00) it has a creamier consistency than pencil which makes it easy to apply and blends well to create the perfect shape. The only problem I have found is that with it being a cream pencil, it does wear down quite fast and is particularly difficult to then sharpen back into a perfect point. However, this is only a small factor compared to the quality of the actual product.
The final two products are the samples that I was allowed to pick from a large pot on the desk which contained 6 different products. I settled on the Take the Day Off makeup remover (full size 125ml price £17.00) and the Moisture Surge Intense Skin Fortifying Hydrator (full size 50ml price £34.00). I have tried both and I have to say that they are two more products that I am very impressed with! The makeup remover takes everything off so easily and is gentle on the skin, removing all product build up and leaving the skin feeling soft and refreshed. The moisturiser also helps to soften the skin and is great to help prep the skin for the day ahead as well as before going to bed. I am leaning towards purchasing both in the future as whilst Clinique's products are on the pricier side of beauty, you can't deny that they really work. This is what I like about samples though, they help you to make a decision without investing in a full sized items that you may not use.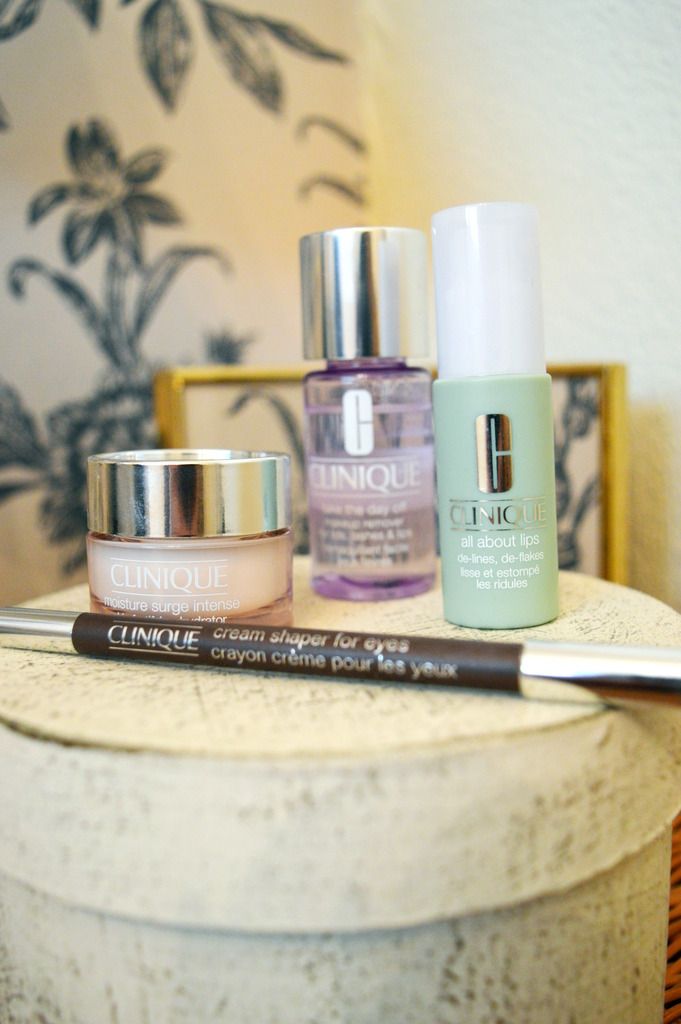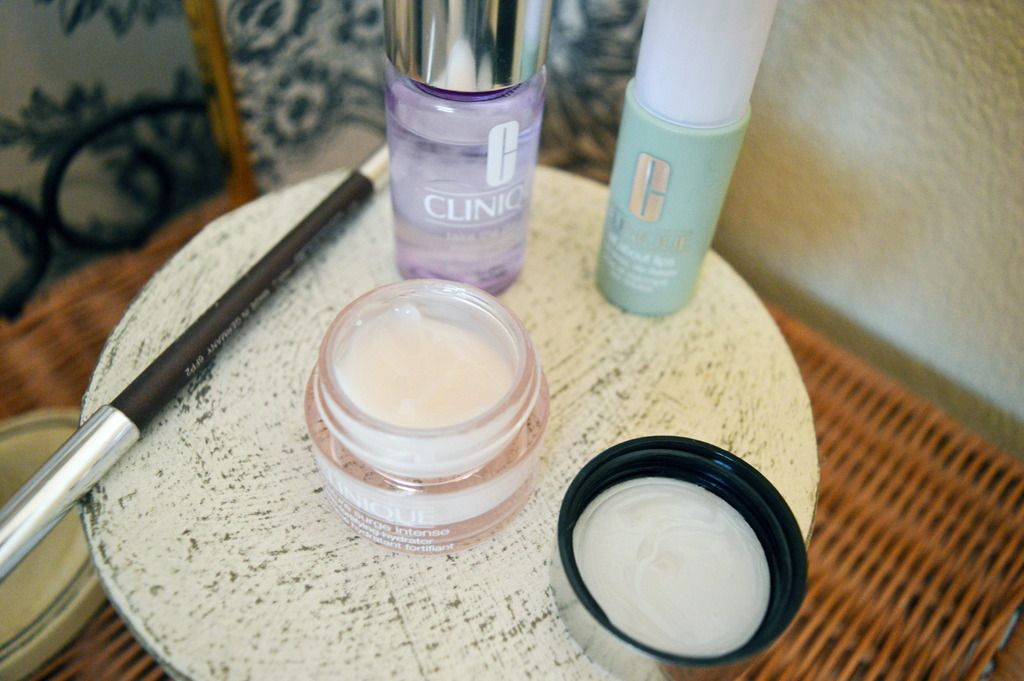 What are your favourite Clinique products? Why not comment below?