30th March 2015
My 'day-off' breakfast set up.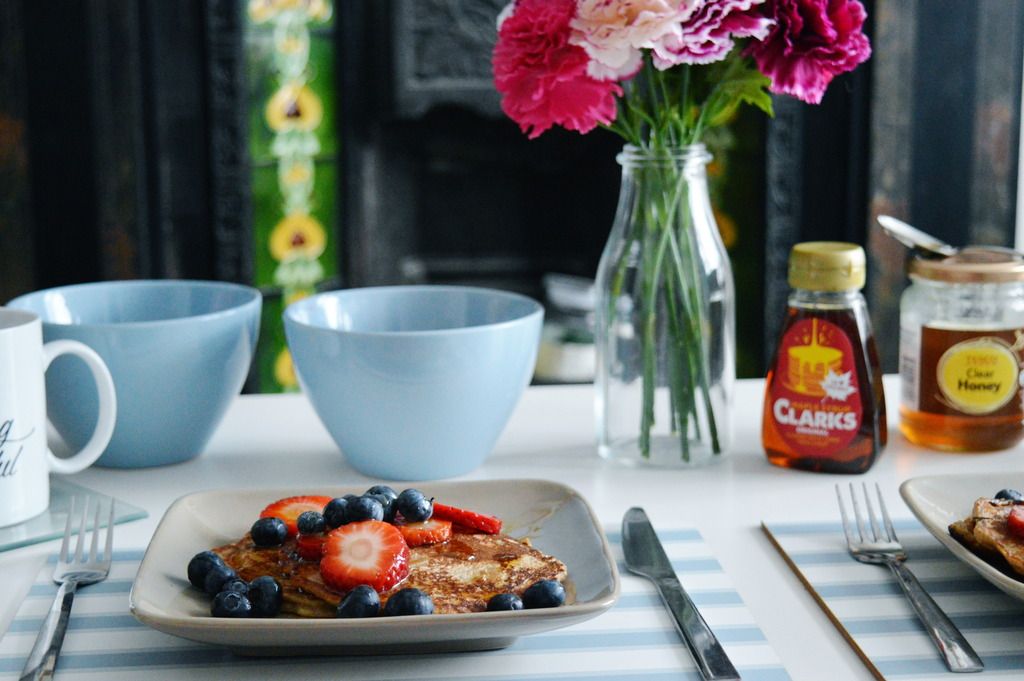 Images & words by me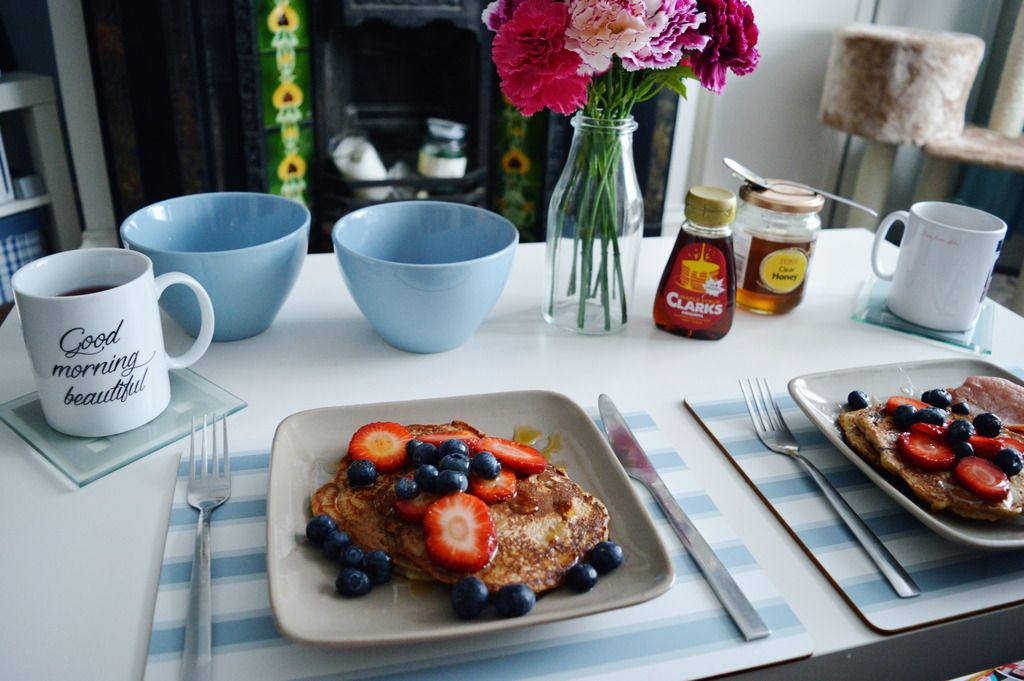 On a usual working day I am lucky to even get a bowl of cereal, let alone an actual fully prepared meal for breakfast and it's not I don't get hungry, it's just that I would rather spend 10 more minutes in bed. Isn't it strange how we can get up early on the weekends, but work days are an absolute struggle and your 'snooze' button is repeatedly bashed? I guess no one likes having to get up for anything, it just takes the joy out of the day and waking up in line with your own body clock just feels so much better than an annoying alarm in your ear! On those precious days off I do like to take my time getting up and making myself something to eat, which can quickly turn from breakfast to brunch, but the more preparation that goes in the better I feel after eating it. Currently my sister and I have been on a bit of a healthy eating campaign and we are trying to turn our usual bad meals into healthier ones! One thing we love to eat for breakfast is pancakes and fruit and so we looked into better options, played around with some recipes and came up with these - dairy-free wholemeal banana pancakes! They take no time at all and we even arranged a pretty set up in the living room to eat and listen to music without the worry of needing to go anywhere. I have added the recipe for you below, they are so easy and taste so good! We also tend to drink a lot of tea in our household but we have been trying numerous different flavours and teas and I am currently loving Twinings Blood Orange and Cranberry Tea, it is perfect for slowly waking you up and relaxing you ready for the day.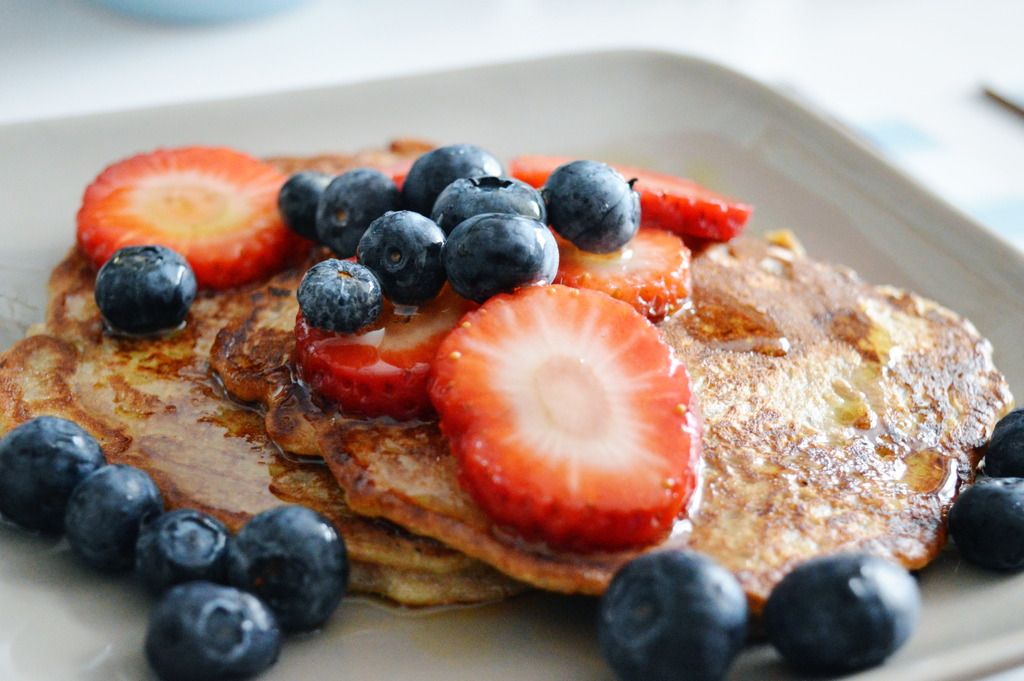 Ingredients
3 bananas mashed
1 cup wholemeal flour
2 eggs
2 tsps cinnamon
2 tsps vanilla essence
fruit and honey/syrup to top
Recipe
Mash your bananas in a bowl and add the cinnamon and vanilla essence to them and then pour in the flour and mix. Whisk the eggs in a jug and then pour this into the mixture and mix again to a good consistency. Add a little oil to a pan and heat it up, spoon your mixture into the pan and spread it out into a pancake shape (it doesn't spread like normal pancake mix) cook both sides until they have browned. Be careful not to overcook as they do take awhile to brown, but then do so very fast! Serve with fresh fruit and a little honey, syrup or yoghurt!
You will find that the pancakes aren't as fluffy as usual ones but they are seriously delicious and they will keep you full until lunchtime comes about. We had two each and it was a struggle to finish it all, the mixture above makes 4-5 pancakes altogether. What do you think? Do you have any more recommendations for healthy breakfast ideas?