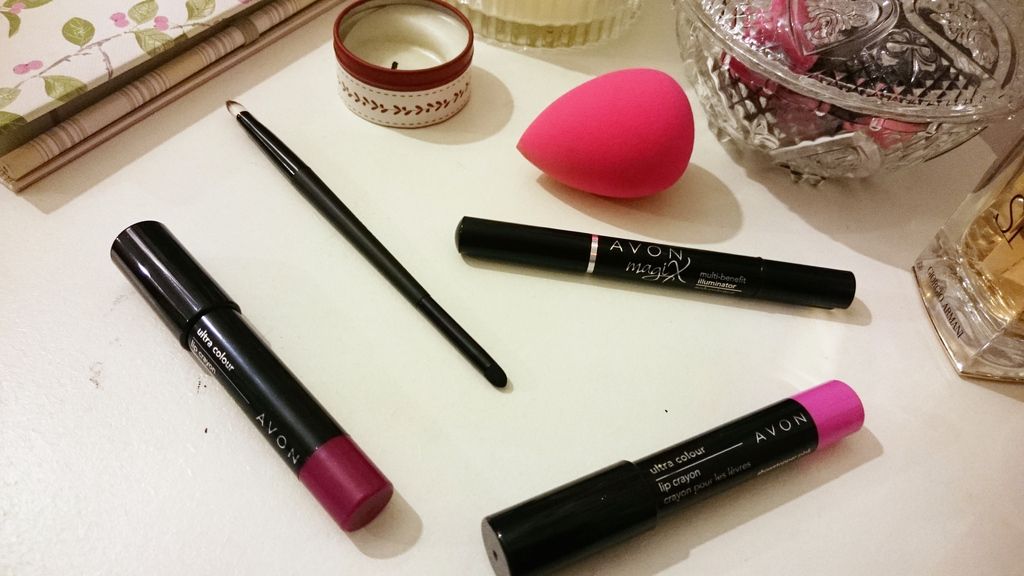 One of my colleagues at work drops an Avon catalogue on my desk every month and I am always tempted by it. Sometimes I indulge in a little treat and other times I try and stay as far away from the catalogue as possible for fear that I may blow loads of my money on make up products I probably don't need. The former applied to this month however as there were a few things that caught my eye and I really couldn't resist! A couple of items I had been looking for and the others just sort of jumped at me as I flicked through the pages. I like Avon, I really do. They are easy to buy from, their products are a pretty good quality and usually prices are purse friendly, with the odd exception. I do often find however that people assume Avon is a bit of an older woman's brand and so tend to write it off, but this really isn't the case! I've been receiving their products since I was a teenager as they make great christmas presents and stocking fillers and a lot of their products come in a wide range of colours so there will always be something you or someone else will like. Not to mention, the person who sells the product to you gets commision for doing so and so you can help a friend or colleague get a little extra cash each month! I think it's worth investing a little money in the company's products before coming to opinions about them and I would urge everybody to try them out!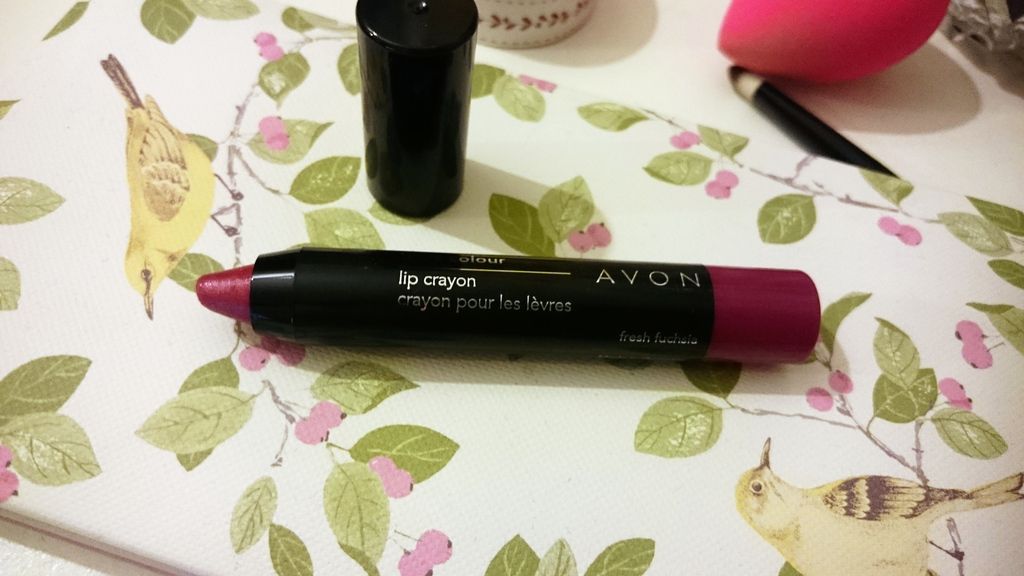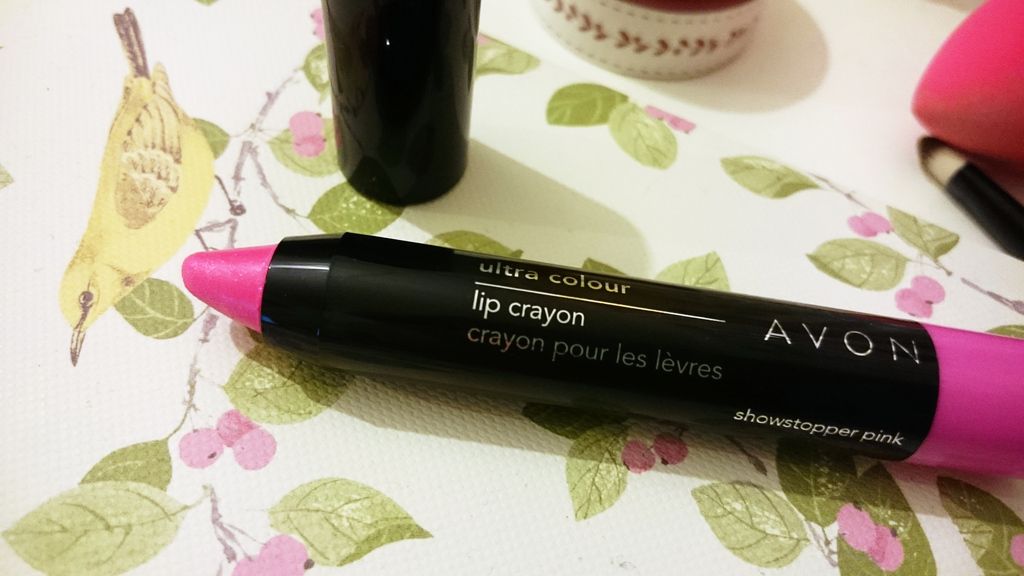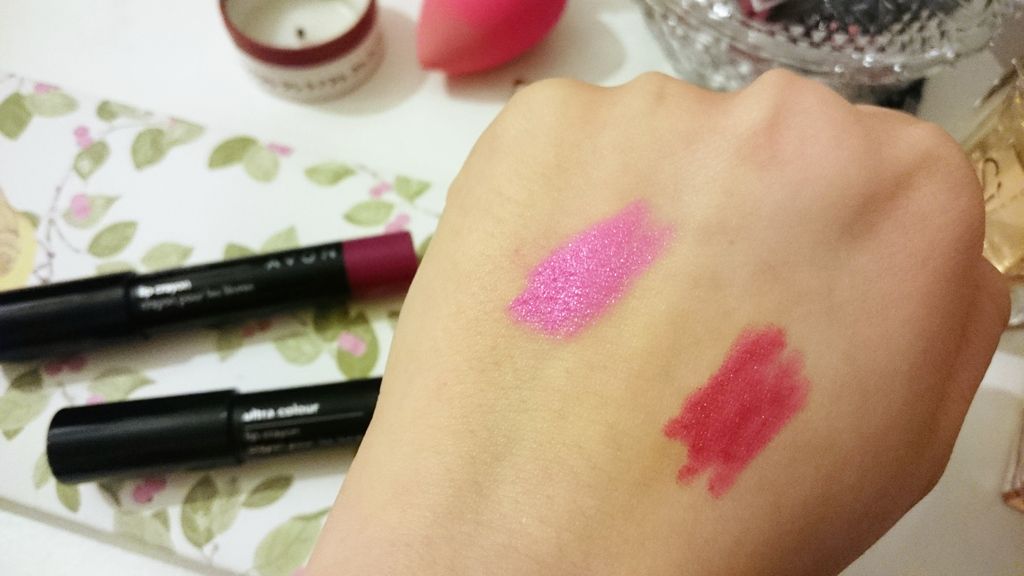 Anyway, on to the haul! It's not a large one, just five products but I HAD to show them off to you all! We will start with the lip crayons. As you all know (especially if you follow me on instagram! - @lulabellelove) that I love my lipsticks! I was a bit of a red lipstick hoarder for awhile but recently I've moved on to pinks and I'm building up quite the collection, I even bought a glass sugar pot to put them in which you can see in the photos. I have one lip crayon from No.7 which is a really pretty pink and applies lightly to the lips, you have to build it up if you want really eye-popping colour or you can apply one coat for minimal effect. I really like that crayon as it's handbag friendly and super easy to apply due to the shape of it, you literally colour in your lips! So when I saw that Avon had bought out some lip crayons, I thought it was about high time I purchased some new ones. The big difference with these ones in comparison to my No 7 crayon is the depth of colour and consistency of the formula - The Avon crayons are creamy and come out extremely bright! They also contain little flecks of glitter to give them a shimmery finish and at first I was a little skeptical of this, but I've really started to love it. I thought it would be a bit much for daywear, however I have had the fuchsia crayon on today and it looks lovely. The wear of the crayon is really good as well, it takes a lot for the stuff to rub off once it's set in. I probably reapplied about 3 times today due to lunch and a couple of cups of tea and coffee, not bad at all if you ask me.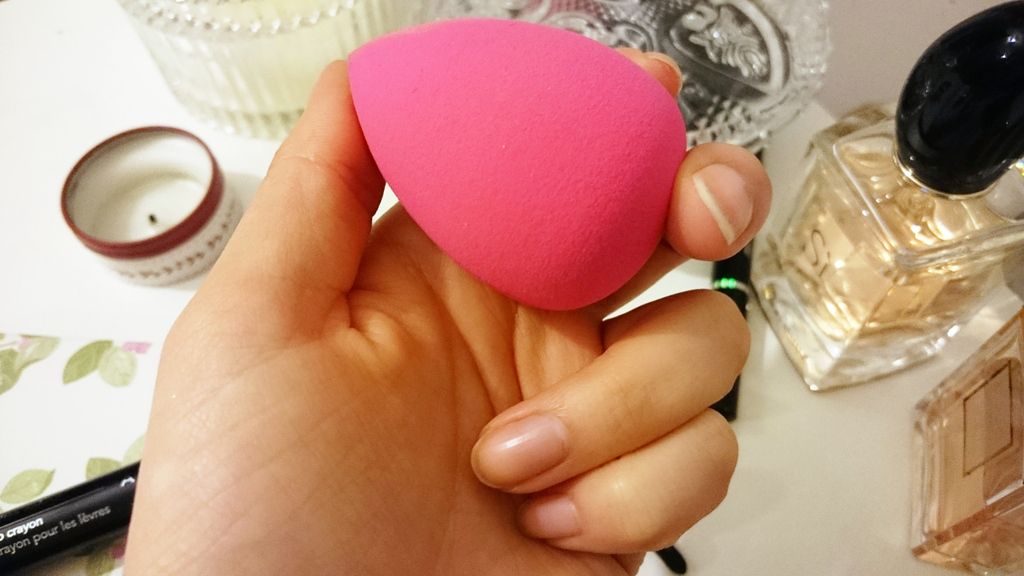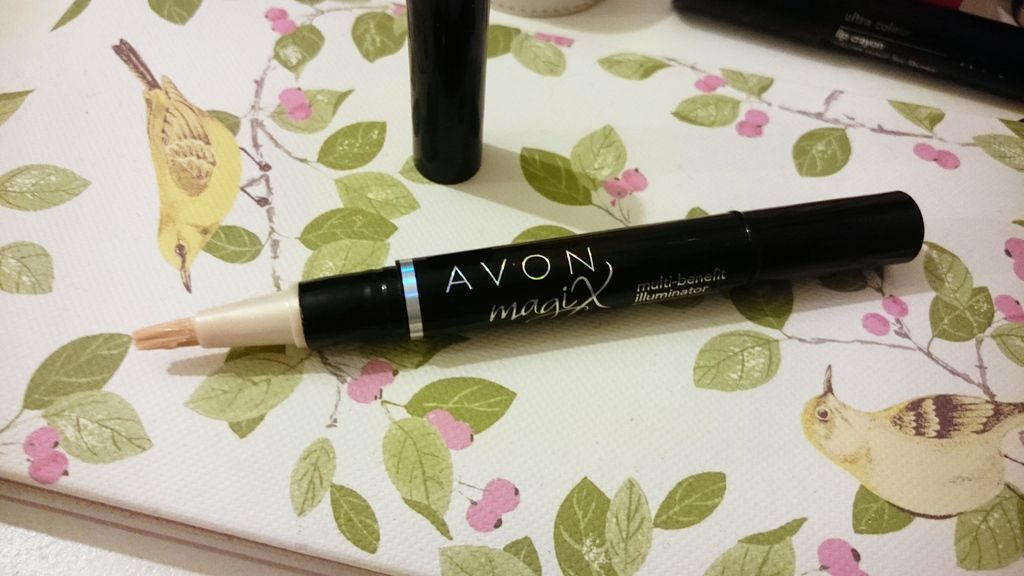 Next we have my Avon's version of a Beauty Blender - I GOT ONE!!!! I talked in my video about how I wanted to try out a beauty blender and now I can so I am super happy! In fact I used it today and I was really impressed with it! It certainly helps to blend your foundation and concealer in together. I used it to blend my highlighter in and you it had a beautiful airbrushed finish rather than the stroke lines that you often see when using a foundation brush. I want to try contouring with a cream palette and I feel that this tool will be an absolute godsend when I finally get round to it. I also purchased the highlighter pen that I just mentioned as I often use a pale eyeshadow instead or my Garnier eye roll on to cover bags and circles. I wanted to try an actual highlighter and this one works a treat! It has a slightly shimmery finish to it and covers up dark circles really nicely. The consistency is pretty light and whilst this does mean that it blends well, it also has a tendency to dry a bit fast which can be a bit of a pain. Once you get past racing the product against time to blend it in you can see that it works and is a pretty neat little bargain.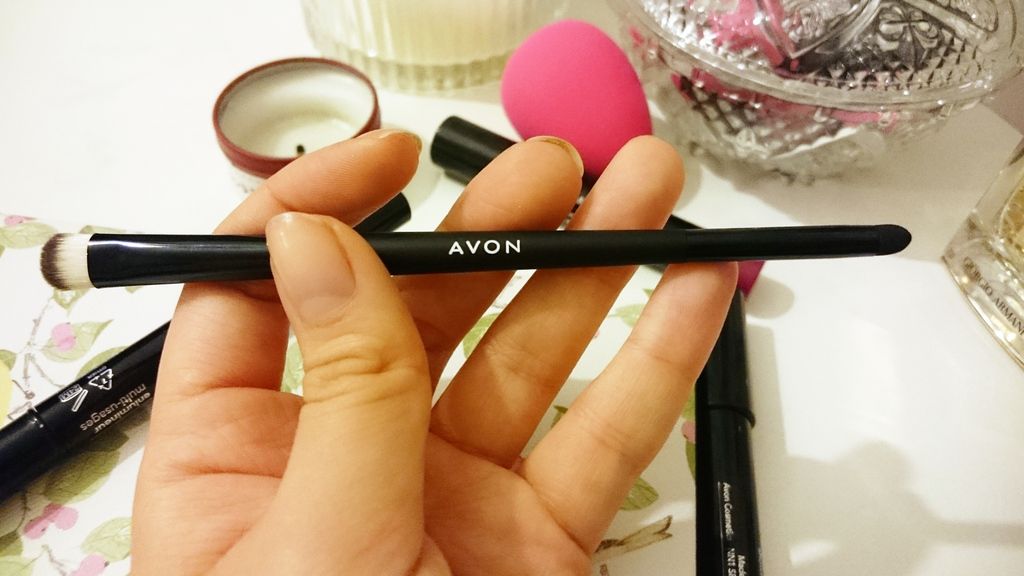 My final product to show you is this double ended eyeshadow and smudger brush and I'm currently undecided on my verdict for this one. I attempted to use it this morning to apply my eyeshadow, however the bristles don't seem to hold it very well and I ended up with a faint smudge of colour. I don't know if I need to build it up a bit more but it's not really working for me and I have other brushes that apply my eyeshadow perfectly. It may just be a case of getting used to it, so I will try it out a few more times and update you on my progress. I mostly wanted it for filling in the crease of my lid and I thought the smudger looked like a pretty useful tool (I've yet to try that!). Overall, I'm impressed with my recent haul from Avon and the products that I decided to purchase this month, especially my new crayons!
What do you think of Avon's products? Why not comment below!