19th March 2015
Dublin Photo Diary.
If you follow me on instagram (@lulabellelove) or twitter (@Doafd) then you will be aware that I recently went on a three day trip to Dublin with my sister, as she had an interview for The Lir and obviously didn't want to go alone! It was a fantastic trip with a little bit of sightseeing wedged in between audition prep and her actual interview as well as some good ole sisterly bonding. We got an early flight on the Tuesday after a delicious breakfast at Frankie & Benny's Gatwick airport, dropped our bags off and explored what the city had to offer. My sister had been to Dublin before and so she was a pretty good guide and knew where to go for shopping, food and sights. This made our trip a little easier considering we only had a few days to fit in everything we wanted to do and we managed to make the best use of our time there. We went for a spot of shopping on Grafton Street and Henry Street, making sure to pop into Penneys! For food that night we went to a lovely little Italian on Suffolk Street called Pacinos, which offered traditional Italian dishes including divine woodfired pizza.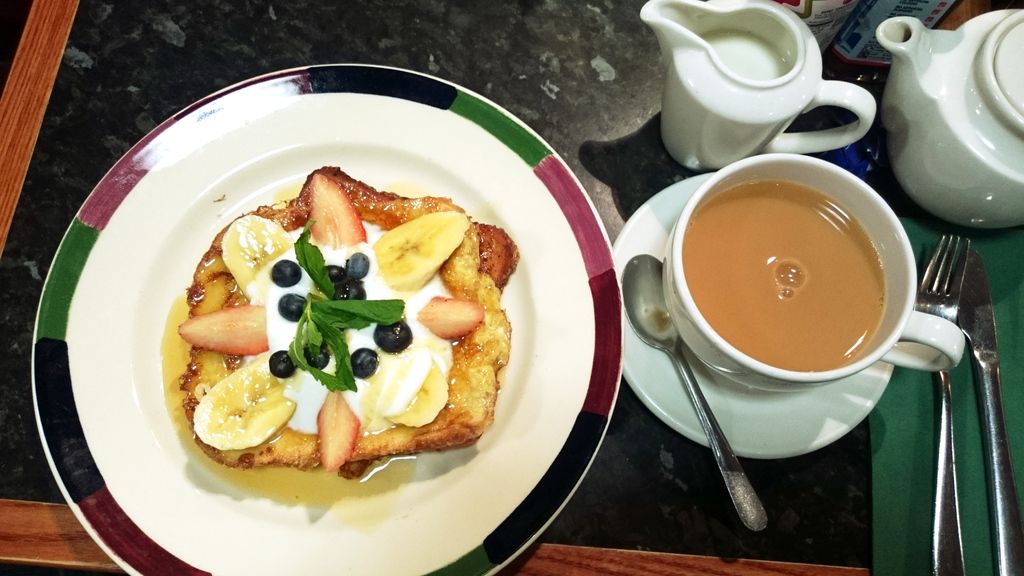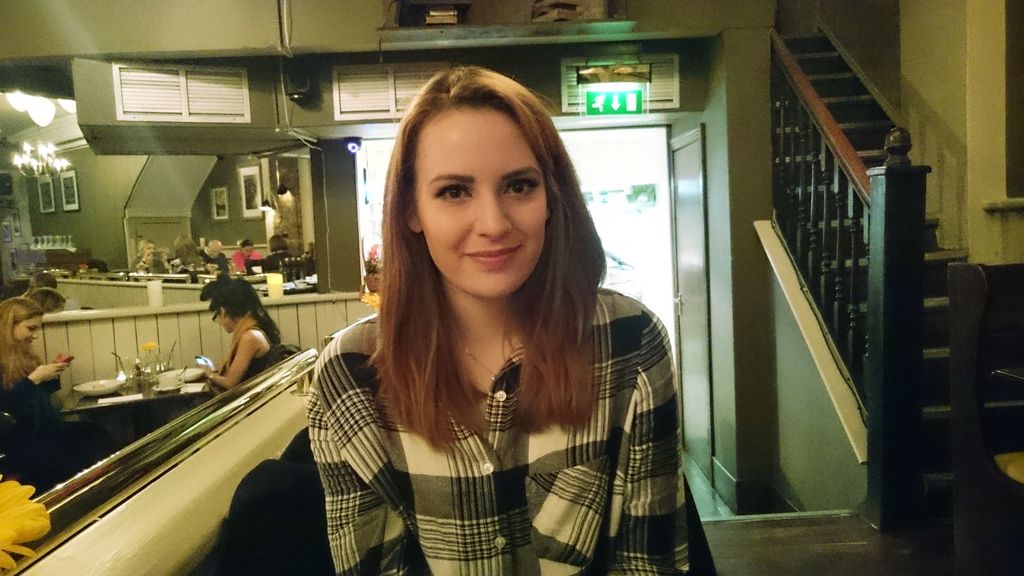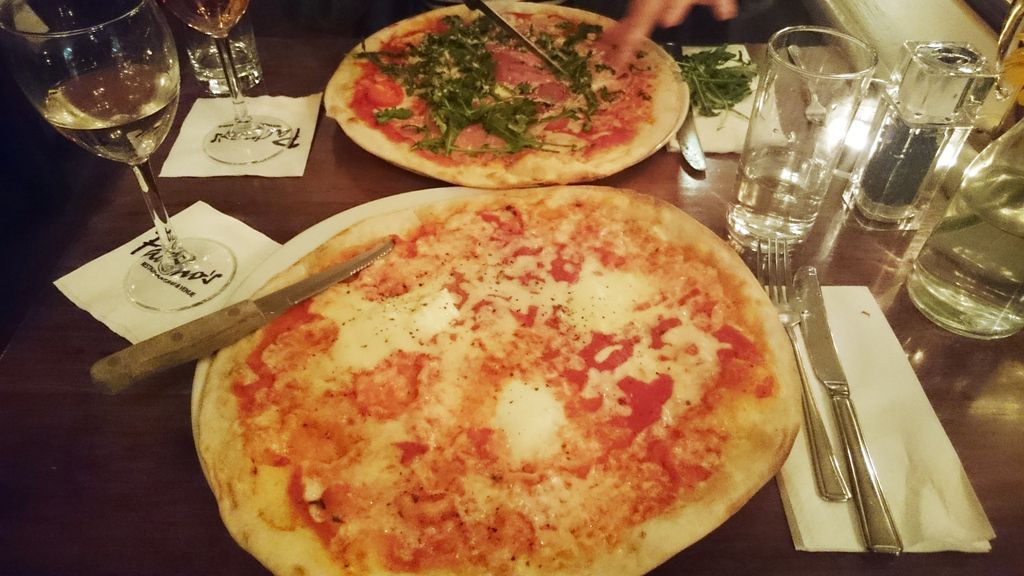 Wednesday was my sister's audition and so we spent the morning getting ready at the hotel, then went to a little cafe for pastries and coffee to get her ready. Beth went on to her audition and I sat sipping my coffee and played on my phon becoming dangerously addicted to Fruit Ninja, anyone else love this game!? After she was done we browsed the Science gallery and then headed back towards the city center to get some lunch, we ended up in a brilliant little Irish pub called the Vat House Bar on Anglesea Street in Temple Bar. We ordered our lunch from here, both opting for Tuna melt and a half pint of lager (you can't go to Ireland and not drink!). We were a little taken aback when the food came out as the bread looked burnt but once we tucked in it tasted like nothing we've ever tried before! We asked the bartender what it was and turns out we had actually tried Guinness bread and I really have to recommend it to anyone who visits Ireland! We got talking to a wonderful Irishman in the pub called Ronan, who told us some brilliant stories and took us to some other pubs to watch some live music. One thing you have to know about Temple Bar is that it is always alive with a the hustle and bustle of tourists, regular drinkers and the hearty sounds of solo singers armed with a guitar and microphone. It really is one of the most exciting areas of the city and perfect for a fun night out or some light lunchtime entertainment. After this we sought out Oscar Wilde's house and his statue and then went for another spot of shopping before heading back to get ready for dinner. Tonight's restaurant of choice was Captain America's which had been recommended to me via Twitter! It is a hidden American style diner about the shops on Grafton Street. The walls are decorated with Marvel memorabilia and photographs/signatures of celebrities who have wined and dined there. The menu is packed with choices and the portions are huge, offering an array of different burgers including a tasty vegetarian option. To wash it down you can choose from your usual soft drinks, wines, lager and spirits or try something a little different and order from their cocktail menu, presented in a large glass. I recommend the frozen Pina Colada! We were going to head out and get more drinks after this but were feeling a little tired and so headed back to the hotel for the evening.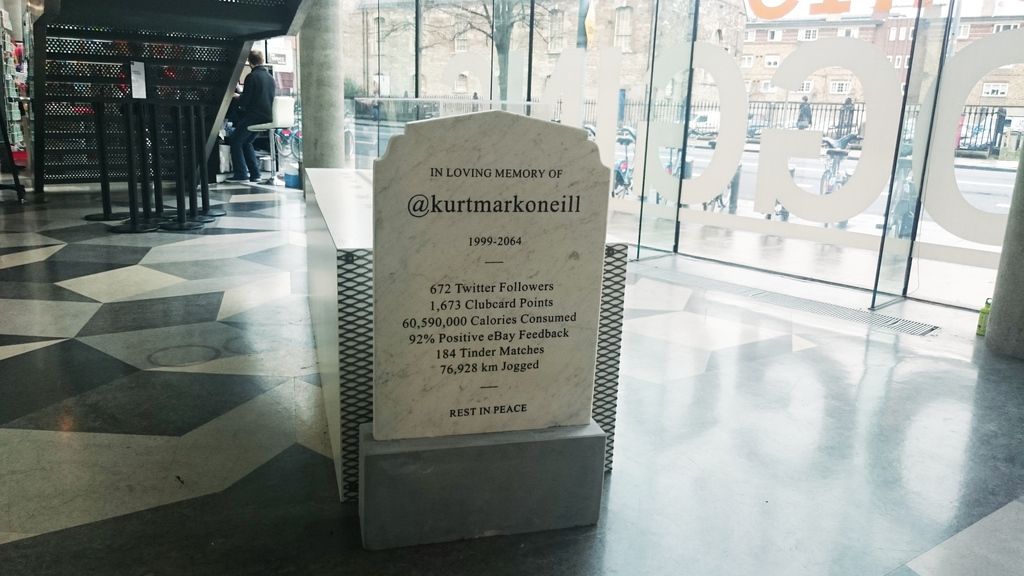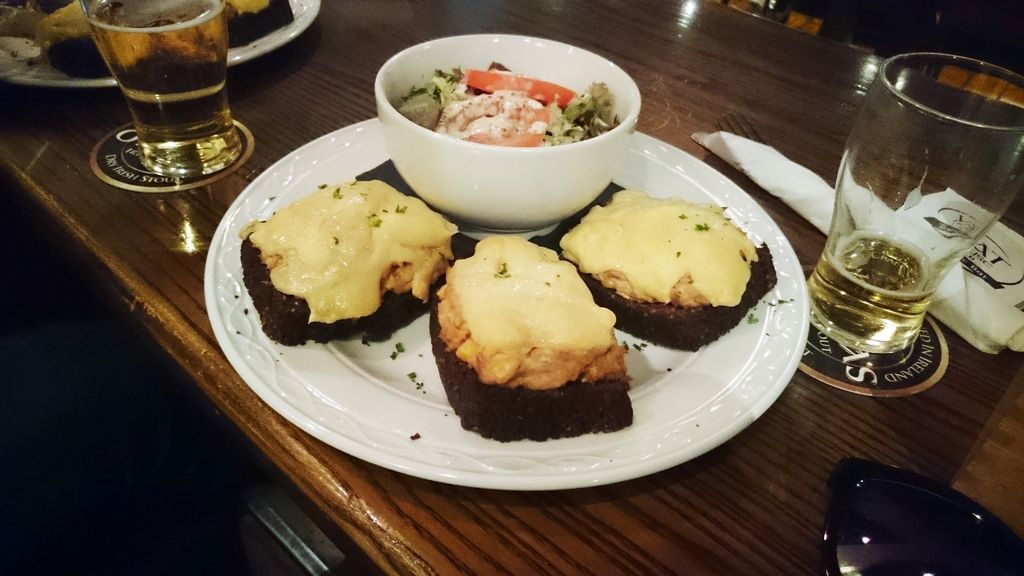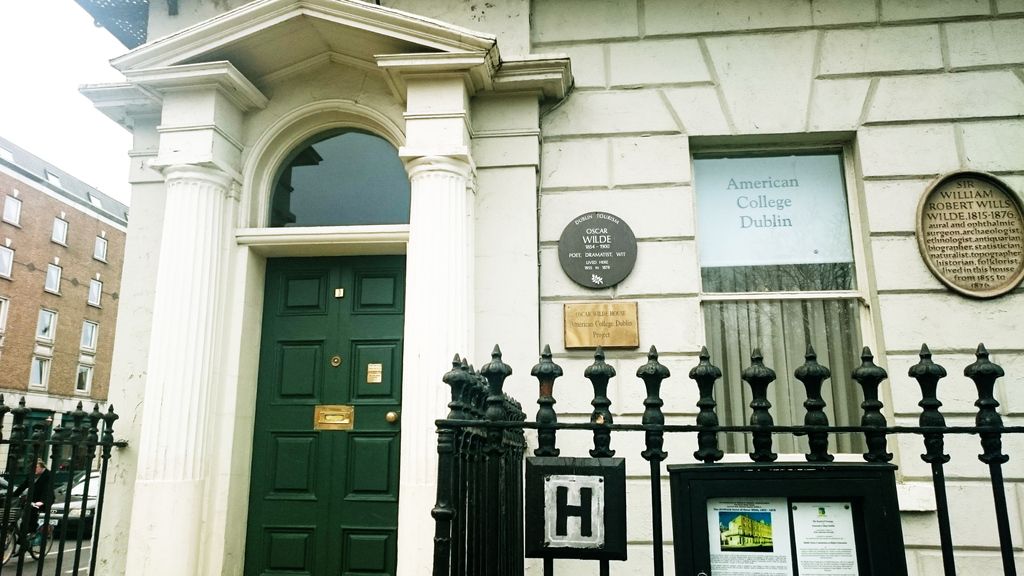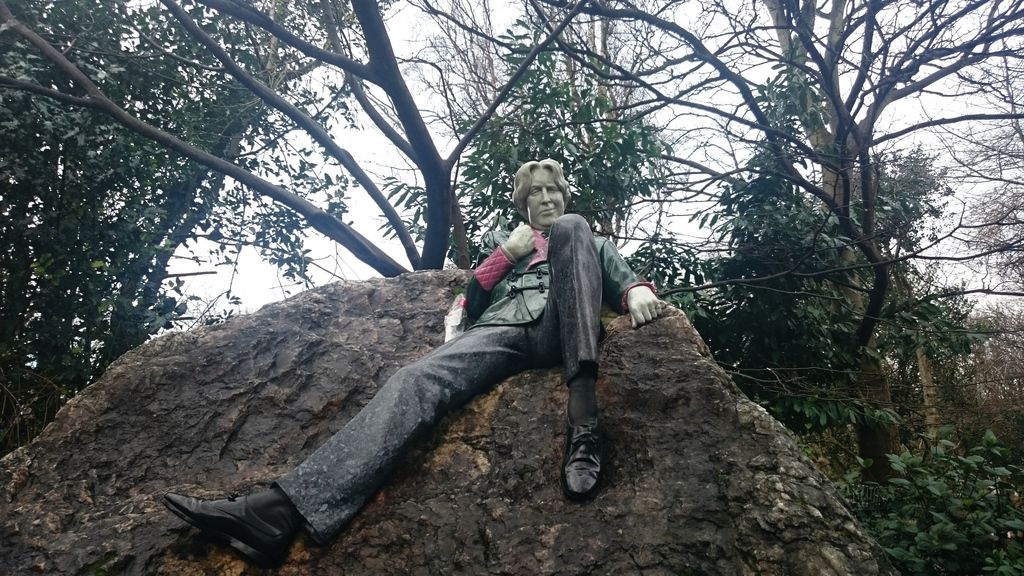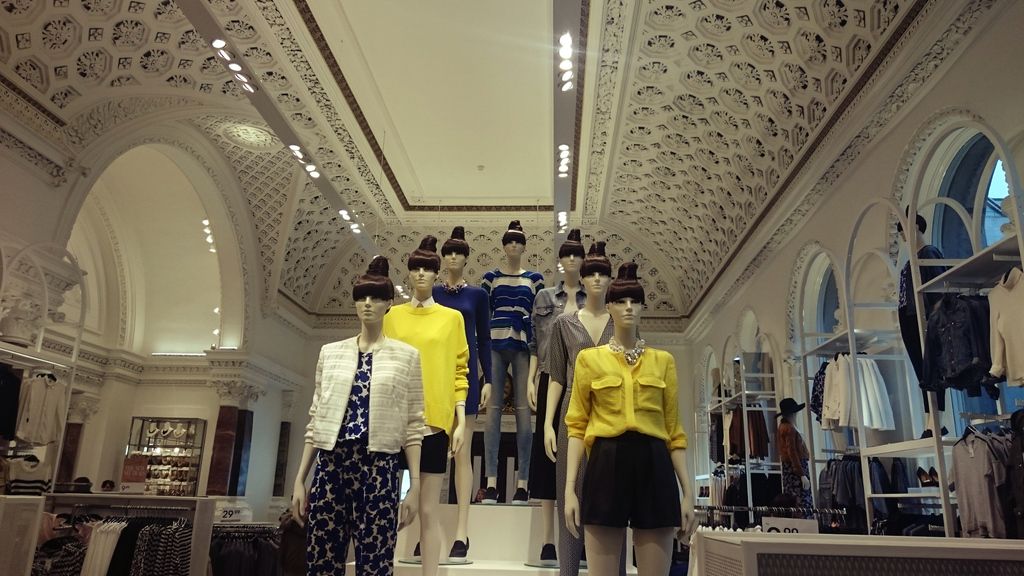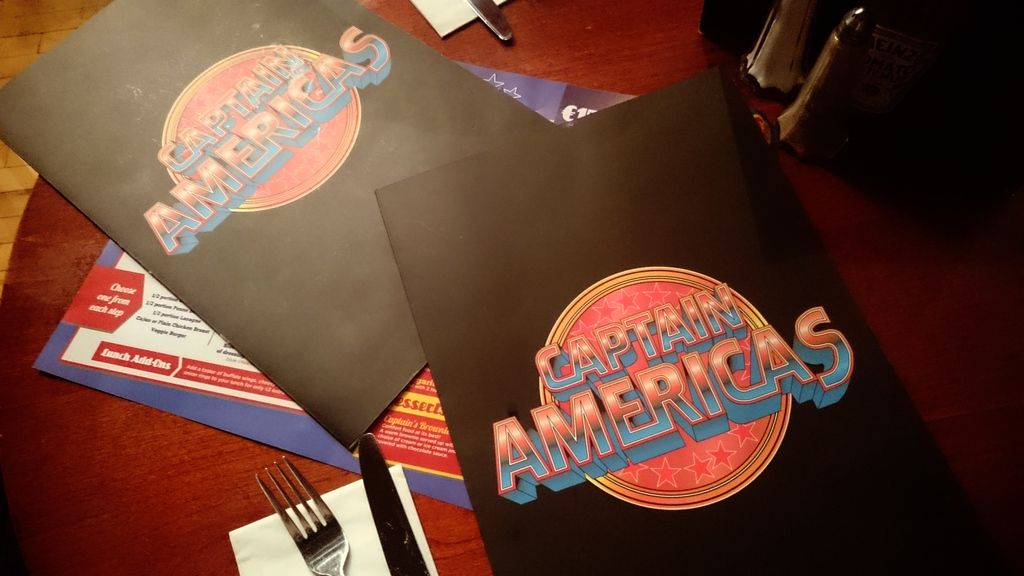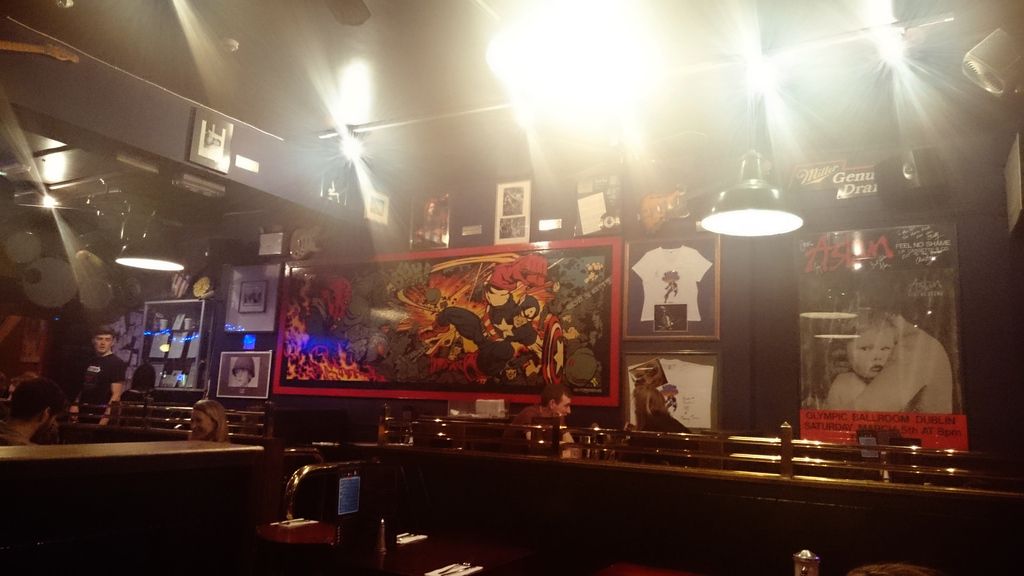 Our final day meant clearing up our hotel room first thing which we were a little reluctant to do as we were both a little tired and just wanted to sleep. We finally got up and checked out and decided to go out and do more touristy things as our flight wasn't until later that evening. We went for a walk through Temple Bar, found a beautiful vintage style shop and then decided to have breakfast in The Brick Alley Cafe, a neat little jewel in the crowded streets of Temple Bar. The inside is littered in leaflets promoting various arts events, theatre shows and exhibitions around the city. We ordered an Amaretto hot chocolate each to warm us up as the weather was horribly bitter that day and ordered from the menu which boasts traditional breakfast treats with a twist. As you can see from the pictures I had a vegetarian fry up complete with fried peppers! After waking up a bit we went on to the Guinness Storehouse which I must warn you takes about 30-40 minutes to walk to and is not a good idea when your shoes are rubbing the backs of your heels! We made it though and it was actually a really good experience, you get to see the history of Guinness, attend a tasting session and even get a free pint, all included in the ticket price! There's even a sky bar on the 4th floor with magnificent views of the city. The rest of day just included having a look around some shops and heading back to the airport to catch our flight home.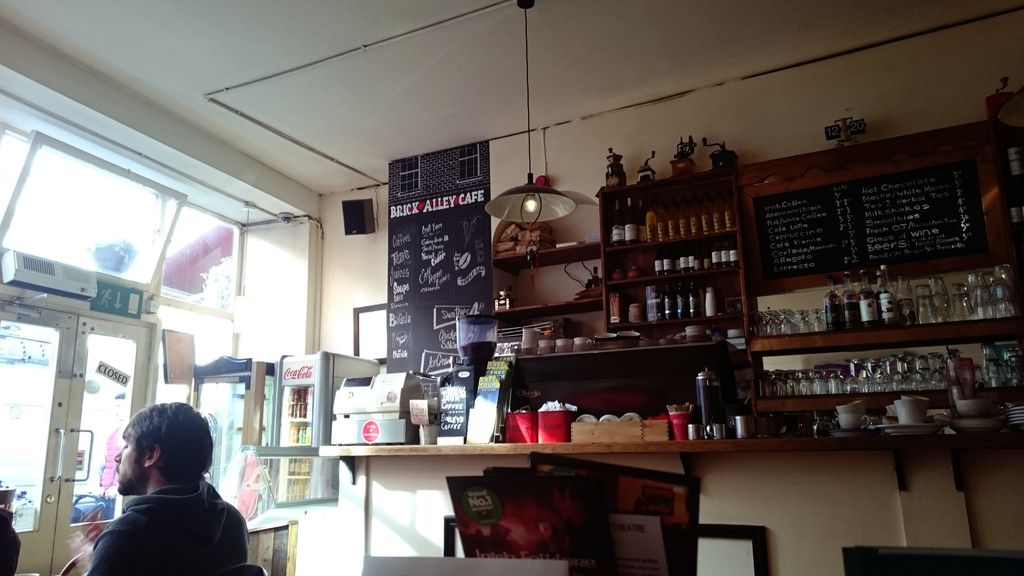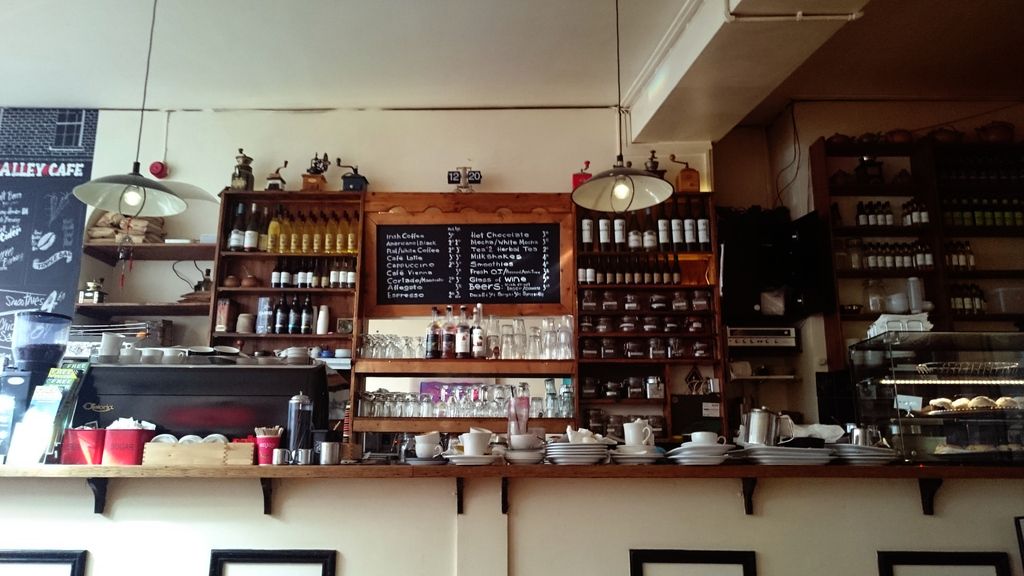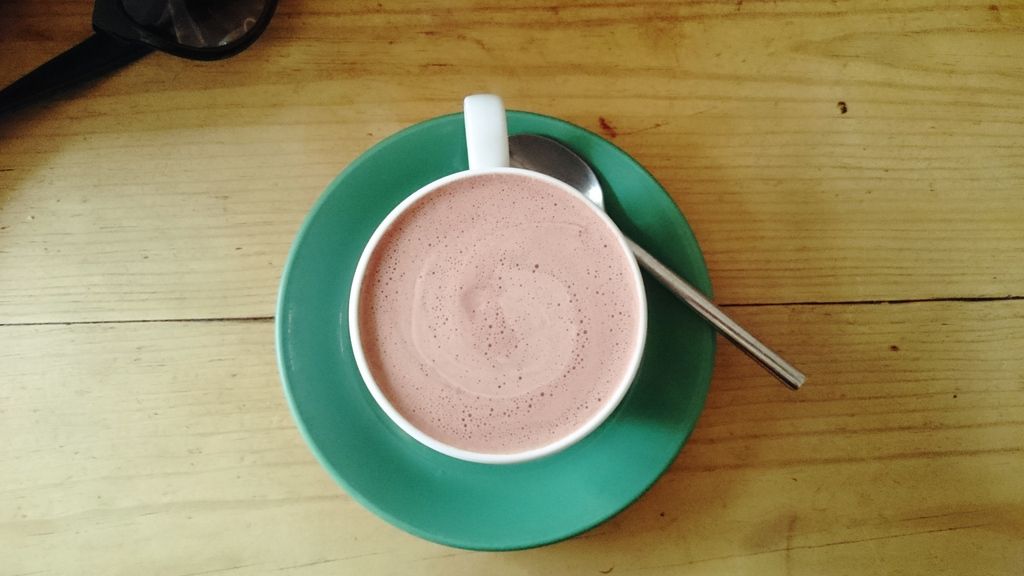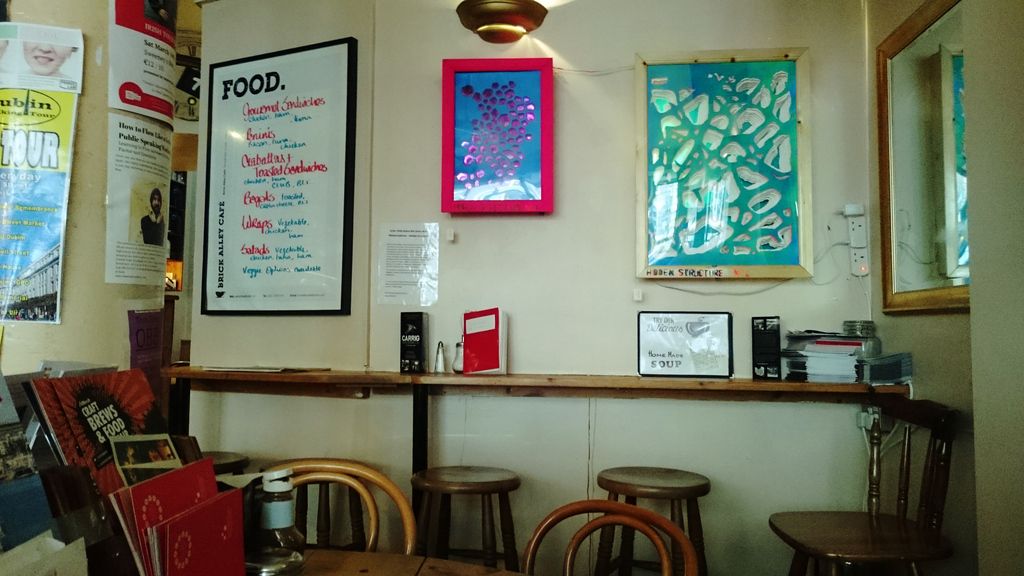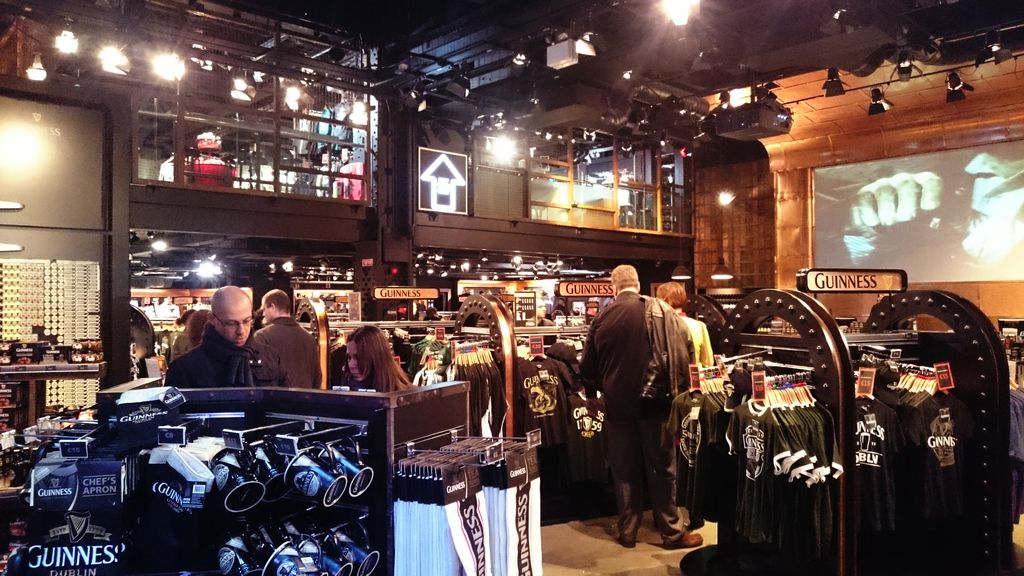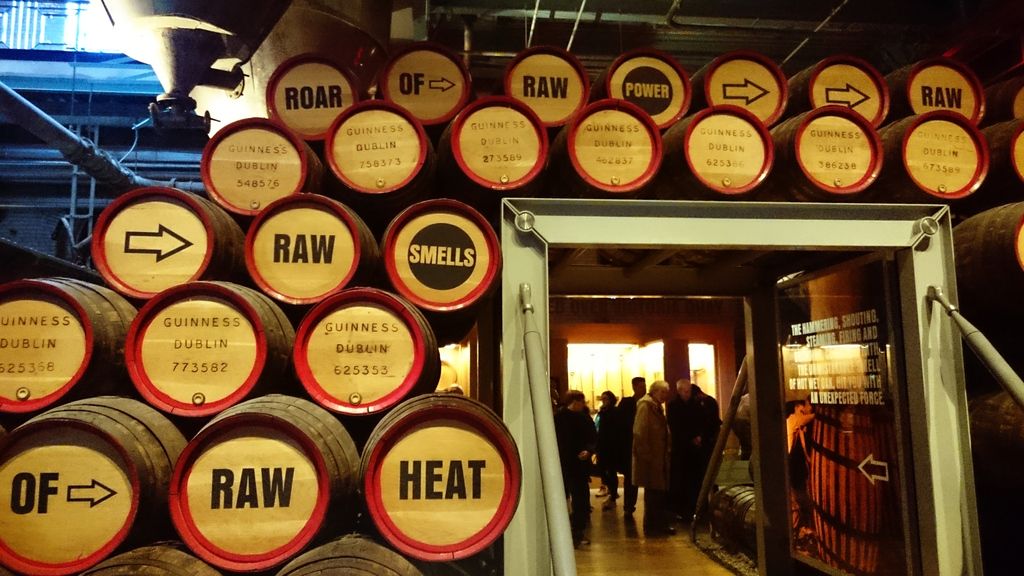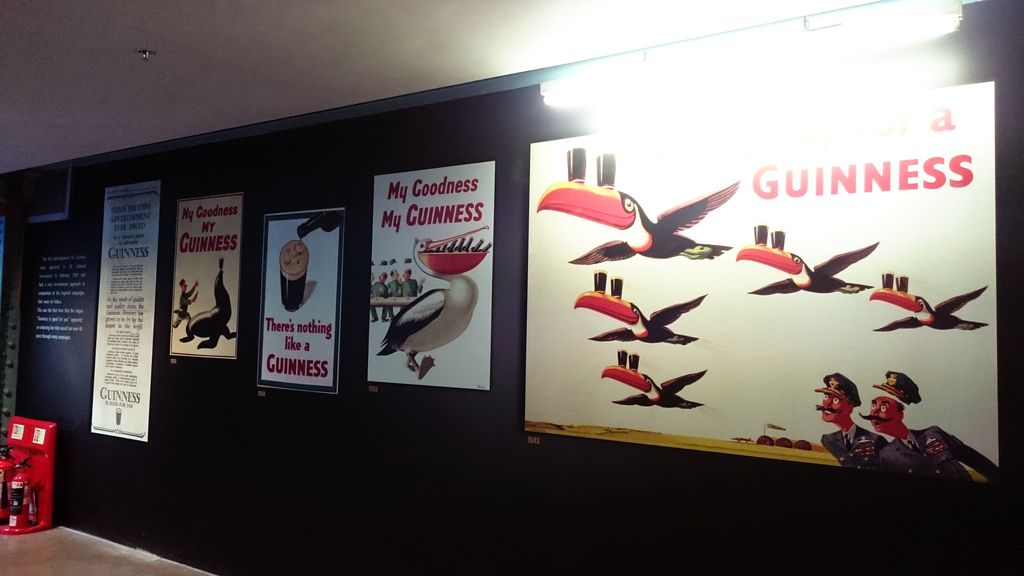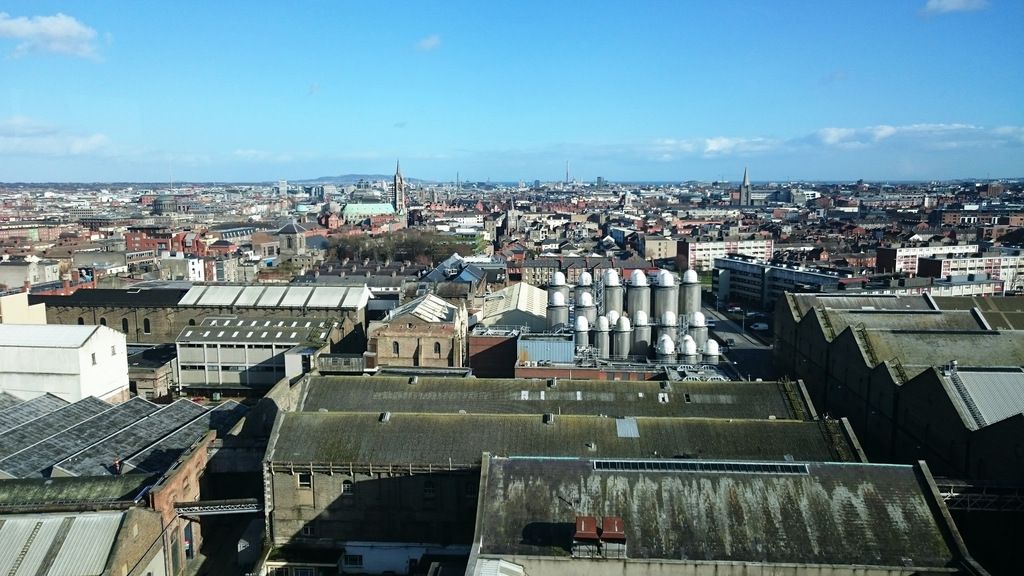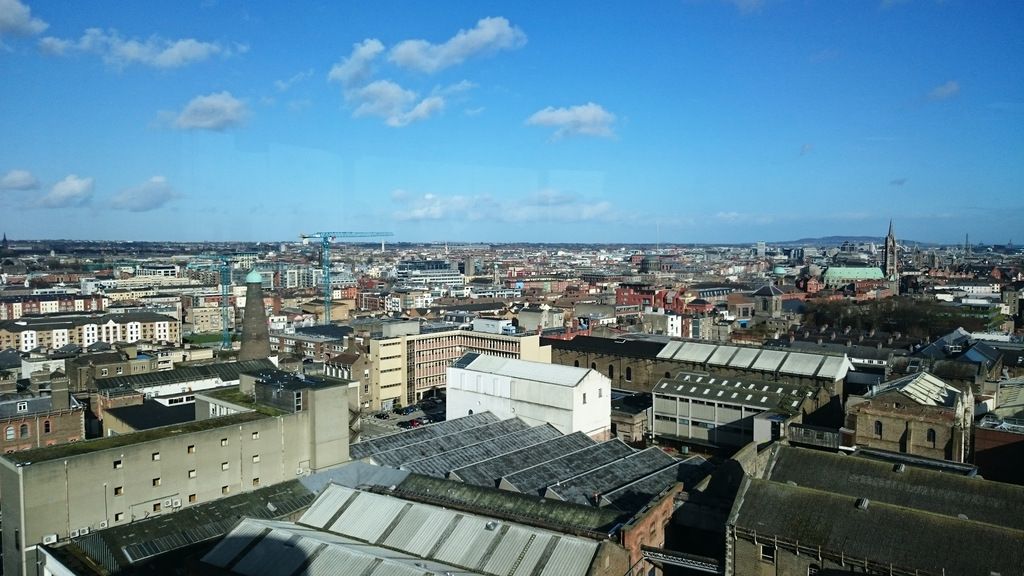 We had a great time in Dublin and I would definitely go back for another visit, but maybe plan more so that we are fully prepared next time. One thing I do have to say is that it is a fairly pricey trip and you will find that food and drinks take up a large part of your budget, but it's all worth it for the experience and the atmosphere that the Irish provide! There is always something to do or see and you are inundated with bars and pubs to visit, shops to explore and various touristy experiences. We were also invited to a party hosted at the local COS store, but I was too ill on our last day for us to attend. Absolutely gutted. Hopefully next time will be filled with more opportunities and I am definitely looking to stretch my travelling experience this year, this was just the start!
Have you ever been to Ireland? Where would you recommend I go next?