Hello my loves, the blog has been a little lacklustre recently due to me not posting so much. It's not always easy to know what to say and I did previously write that I wanted to write larger posts and not stick to makeup reviews and outfit posts. So today I have for you my personal pick of the Spring 2015 Couture shows, which will be heavily made up of pretty dresses - I am a sucker for a pretty dress!
I was really impressed with the Couture shows this year, it was good to see such a broad range of ideas and themes across the different designers. From the ode to Renaissance at Valentino and moving on to 60's/70's romanticism from Elie Saab, the looks at Spring Couture 2015 paid tribute to decades of style and it was refreshing to see each designer pay personal homage to a bygone era. That is what I expect of the Couture shows, the disappearance of recurring trends and design stripped back to what design essentially is - art. Couture is the freeplay of the fashion world, you aren't designing for the consumer (we'll leave that to the ready-to-wear shows), you are designing for the love of design and that is when you see what fashion is really all about.
Valentino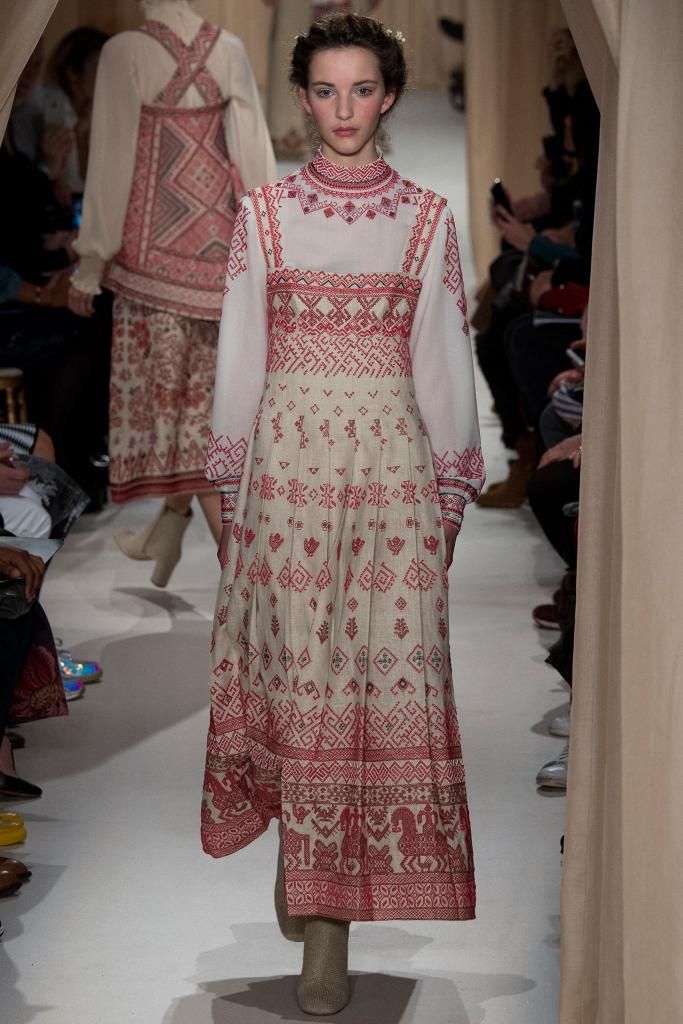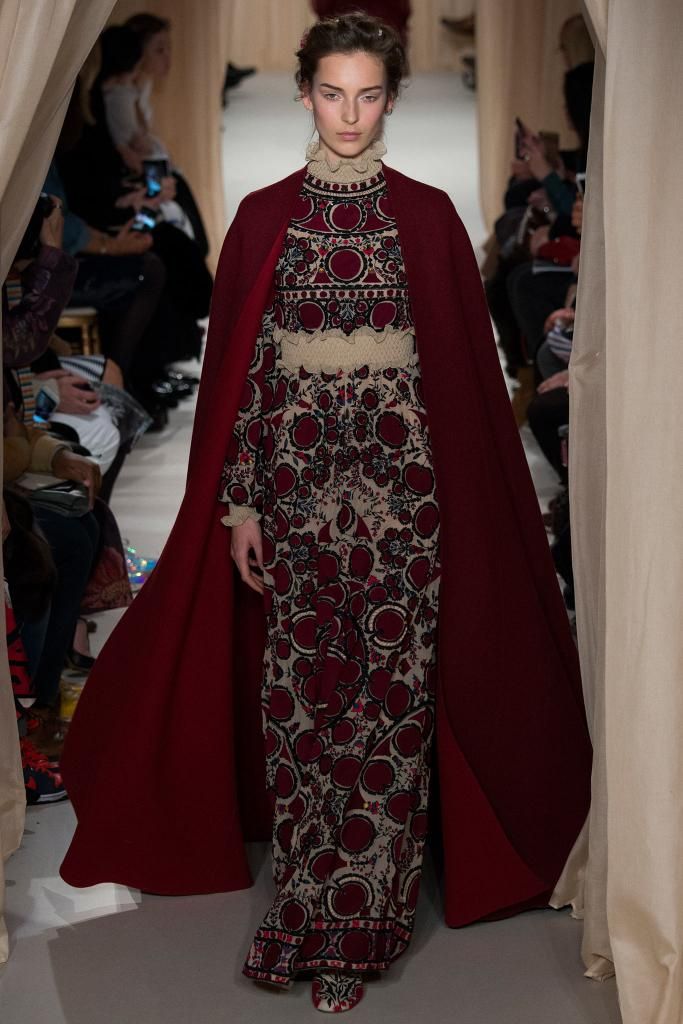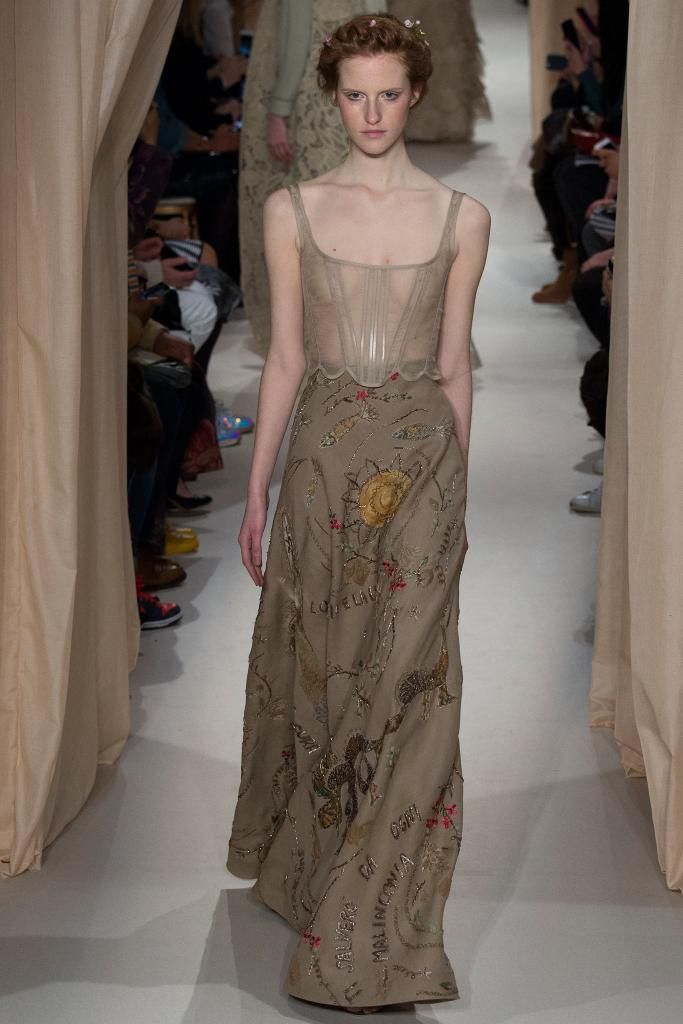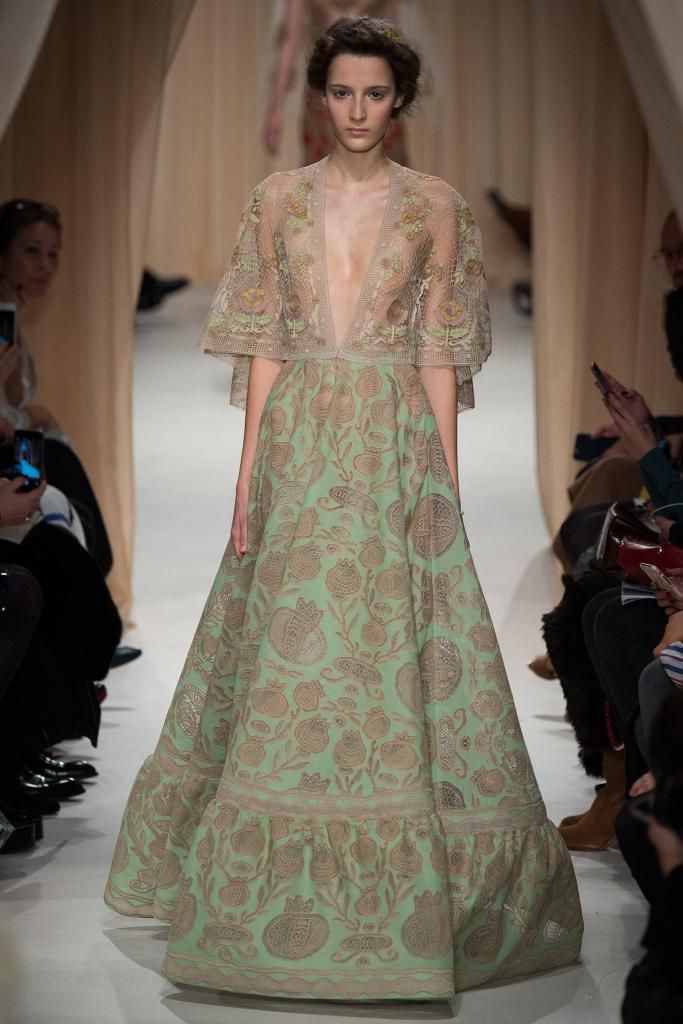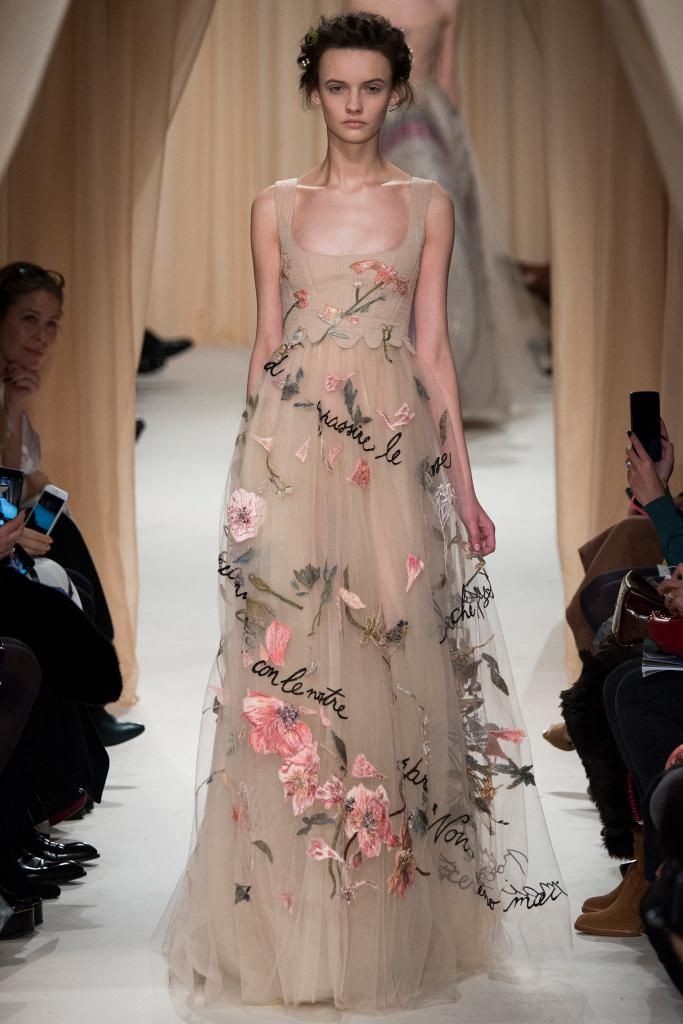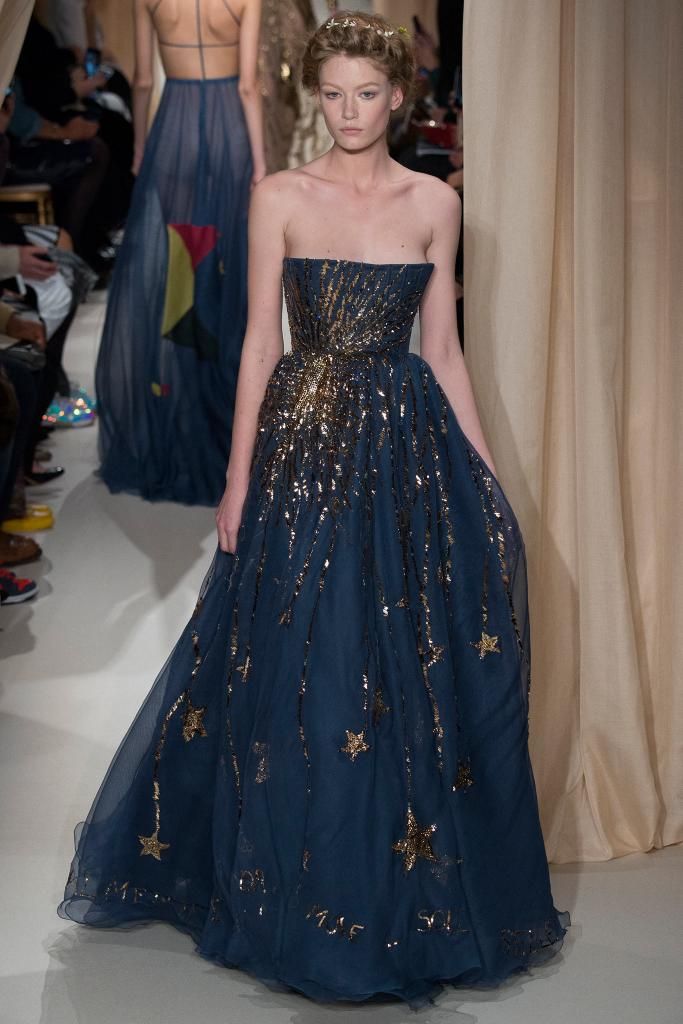 Image source Style.com - see full collection, here.
I have read some bad reviews of this collection online and I can't for the life of me figure out why it would garner such bad attention? I understand that it is a bit more out-there than what we usually see from Valentino, but is it really that much of a step in a different direction? If we look back at previous collections, there has always been that air of beauty and romantics within each and Valentino has never shied away from the use of print and intricate craftmanship. I'm genuinely impressed with this collection and I love the direction that creative directors Maria Grazia Chiuri and Pierpaolo Piccioli have taken; looking back at Italian design heritage and communicating that into a dream-like journey of luxury fabrics embroidered and emblazoned with quotations and patterns and cut into a plethora of silhouettes. Yes, it is a touch costumey, but as I explained before - we'll leave ready-to-wear to the ready-to-wear shows.
Viktor & Rolf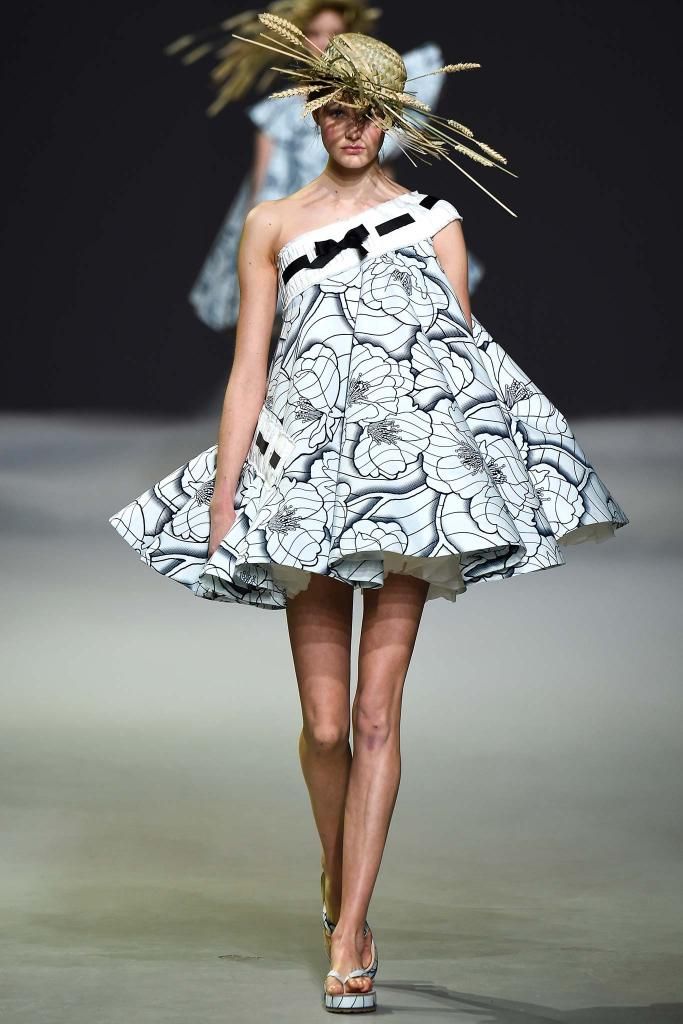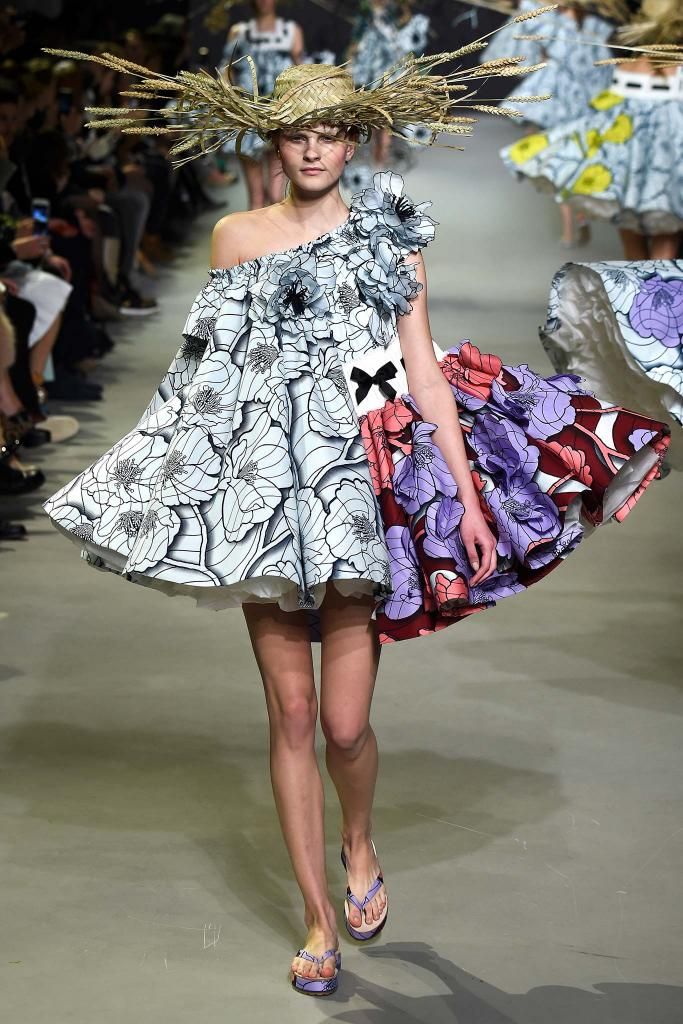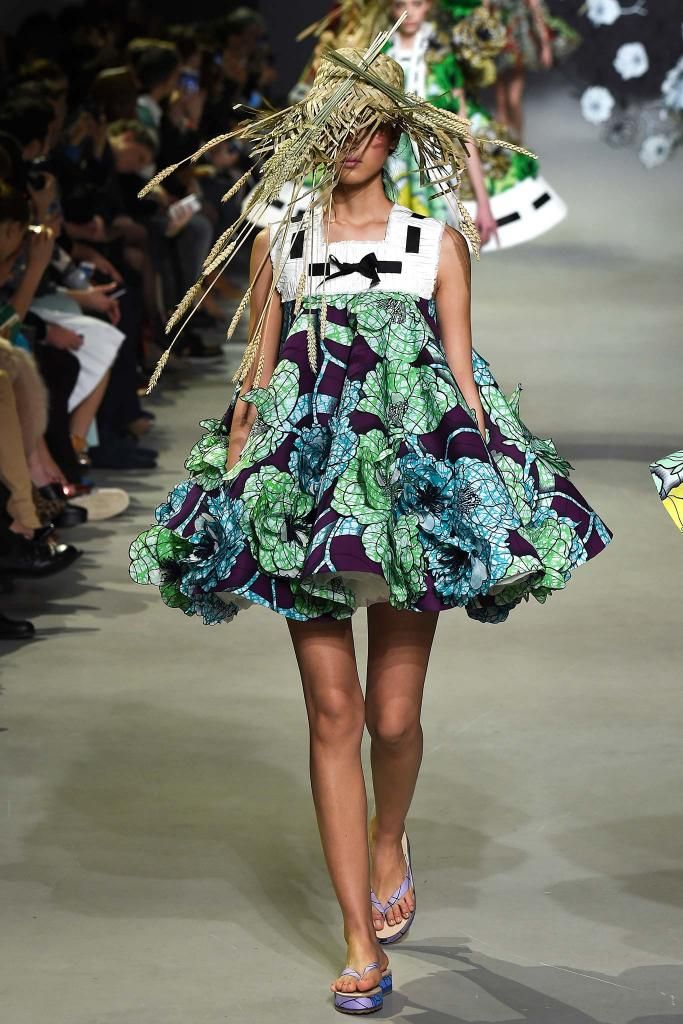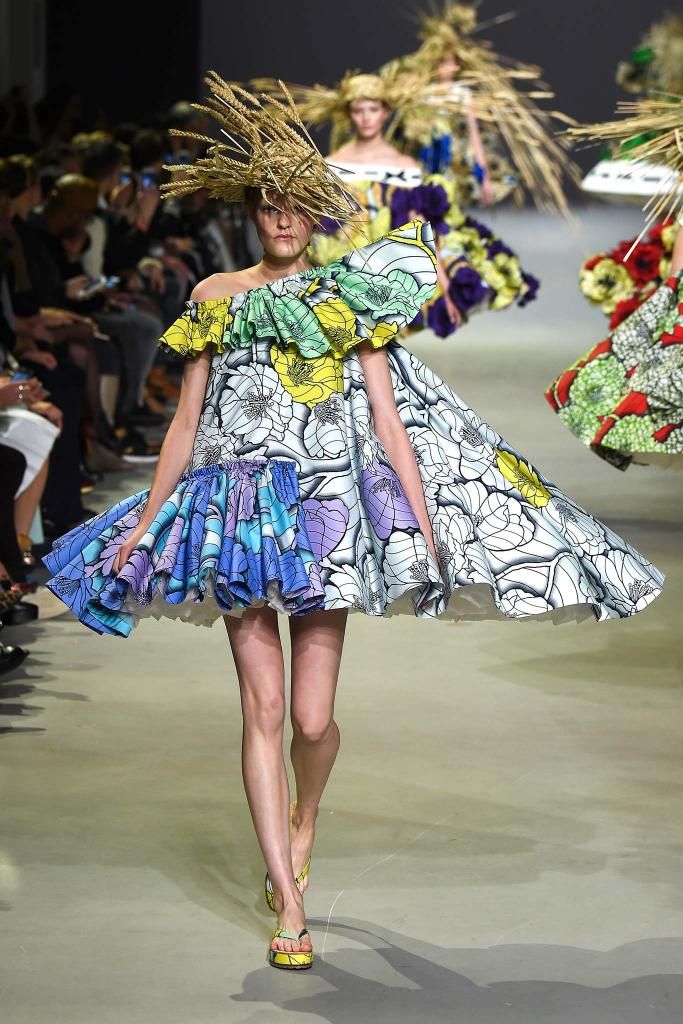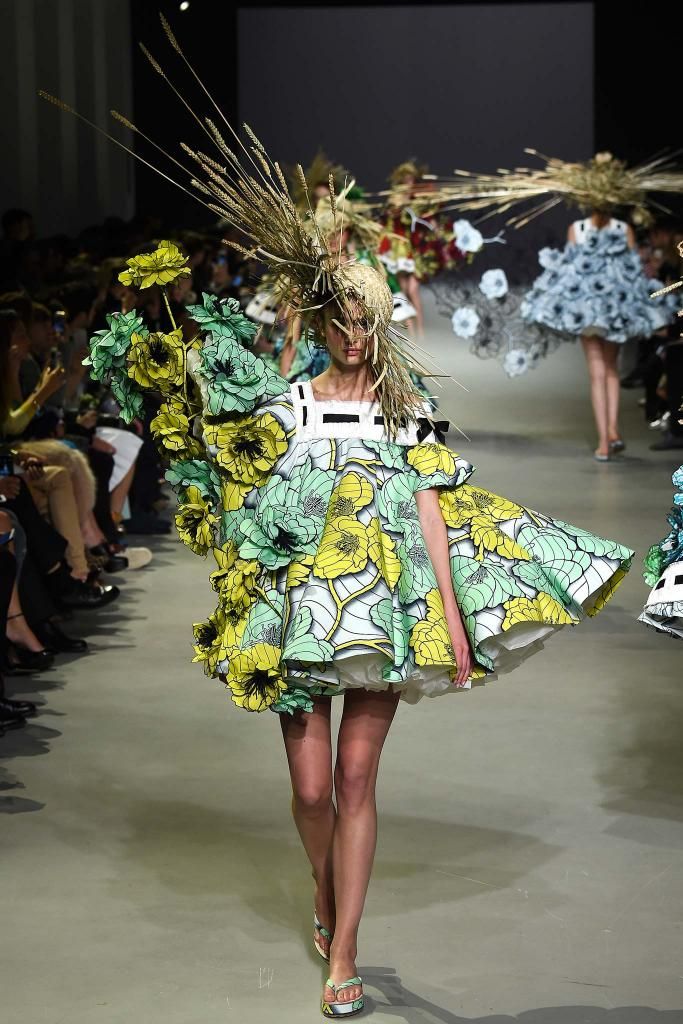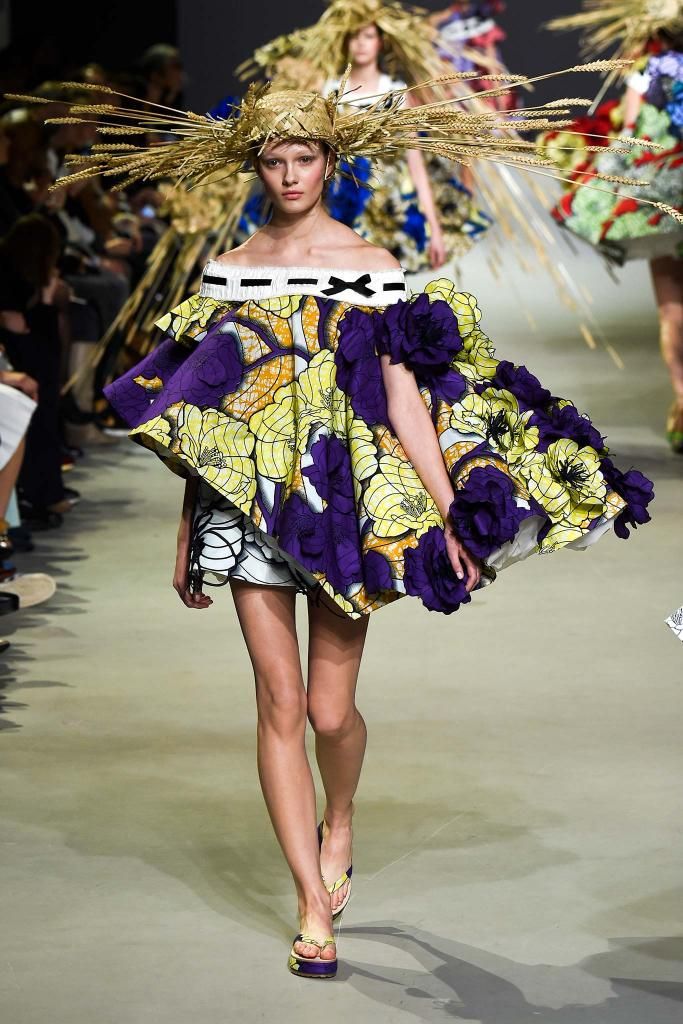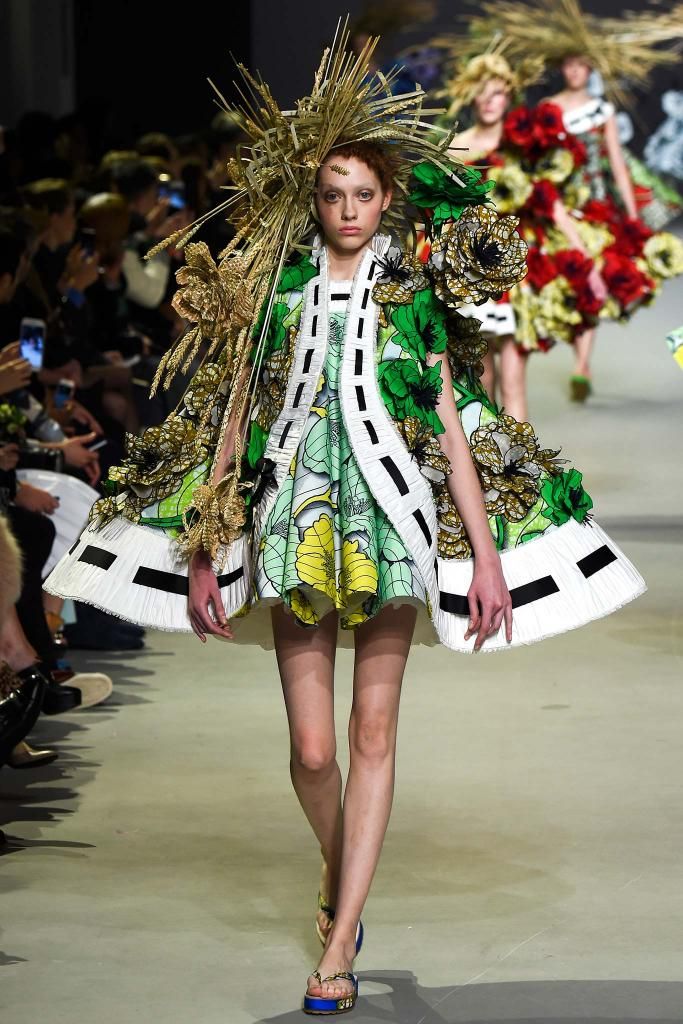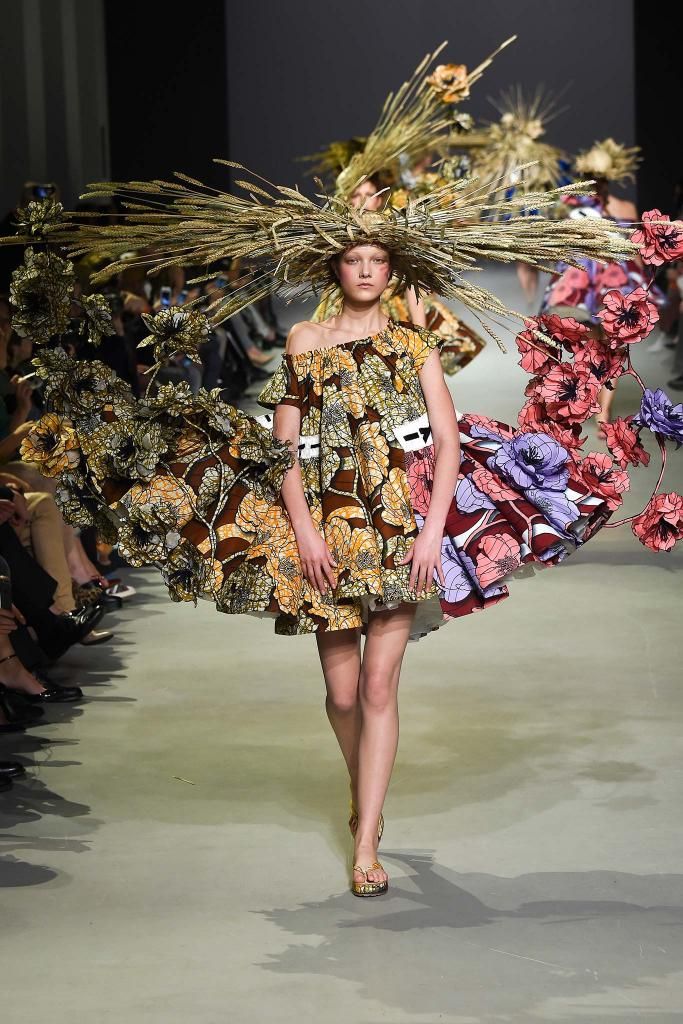 Image source Style.com - see full collection, here.
If there is one word you could never apply to Viktor & Rolf it is this - simple. The design duo are well known for their artistic exploration into the depths of an idea, but it is this concept that have allowed them to gain a mass following and fashion fanbase. Florals are often seen on the runway but never in such an explosive or literal form as Viktor & Rolf's Spring Couture 2015 show. When I said that Couture was stripping design back to it's art form then this is a true example of that. Each piece centers around the same idea and the same elements, building on one smock dress and adding layers of florals and colours and mutating it into something different each time. What you are left with is a stunning display of how far the boundaries of design and art can be pushed. These designs were clearly never intended for the street or the red carpet but that does not meant that we cannot sit back and admire the true beauty of the creative minds that went into each and every piece.
Elie Saab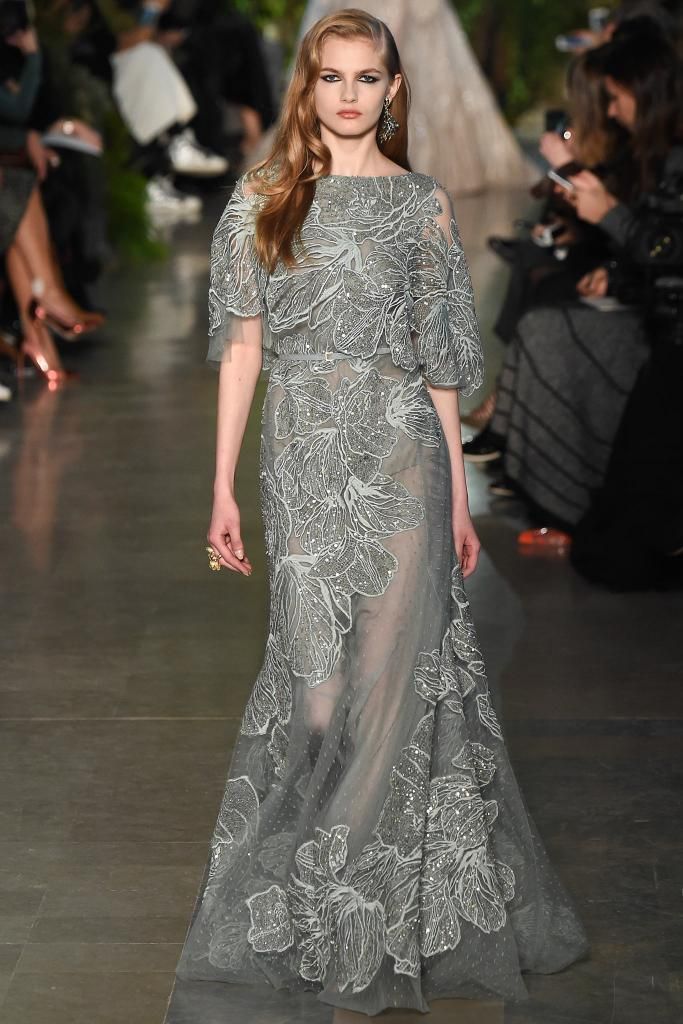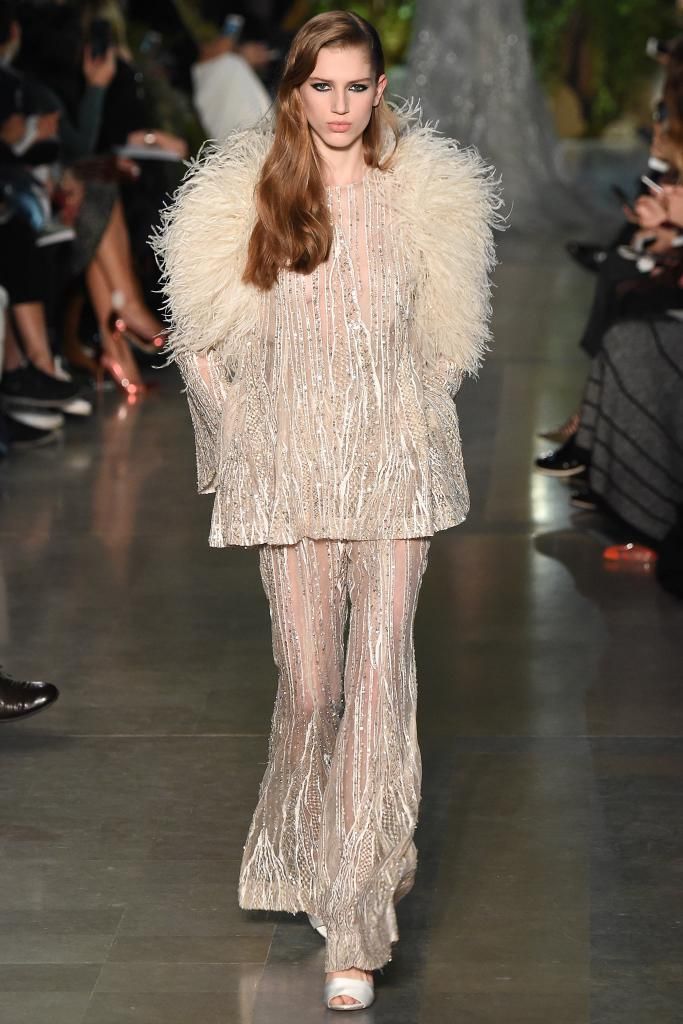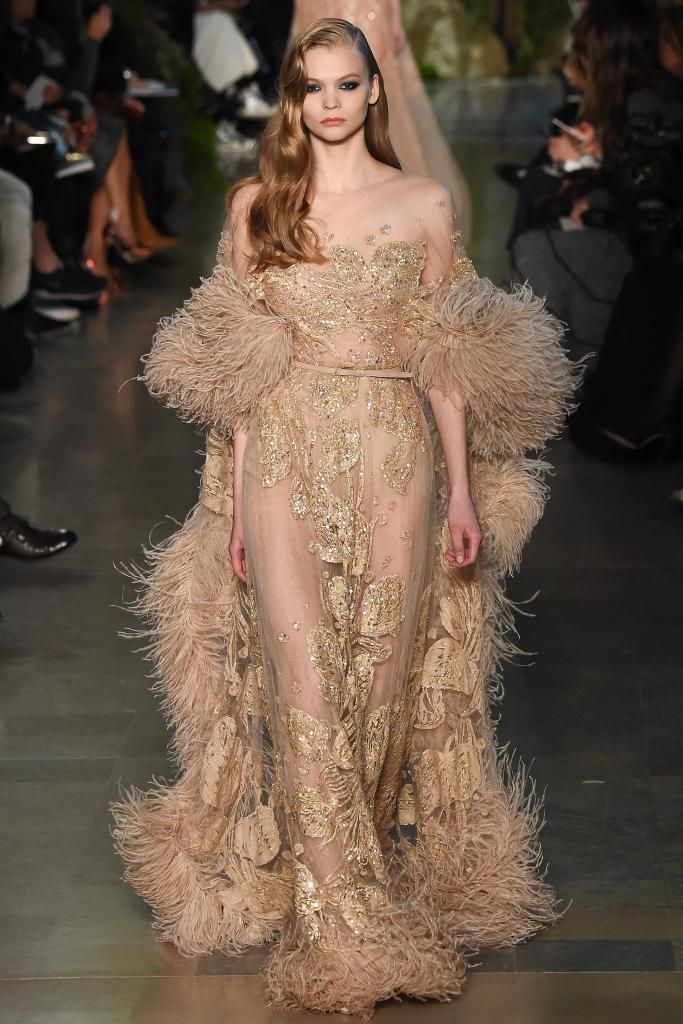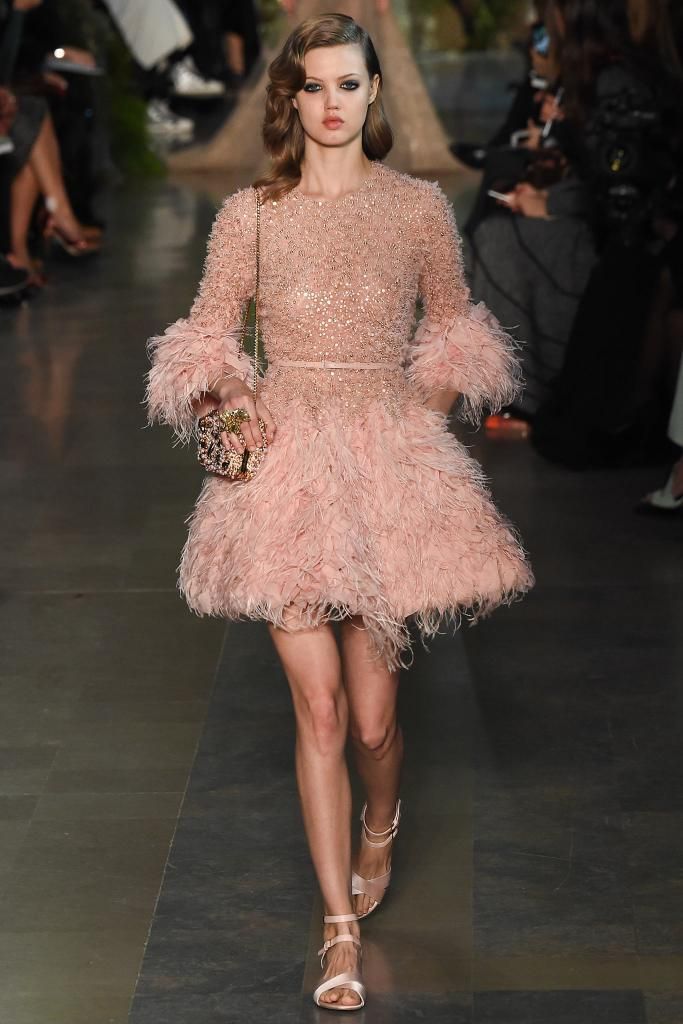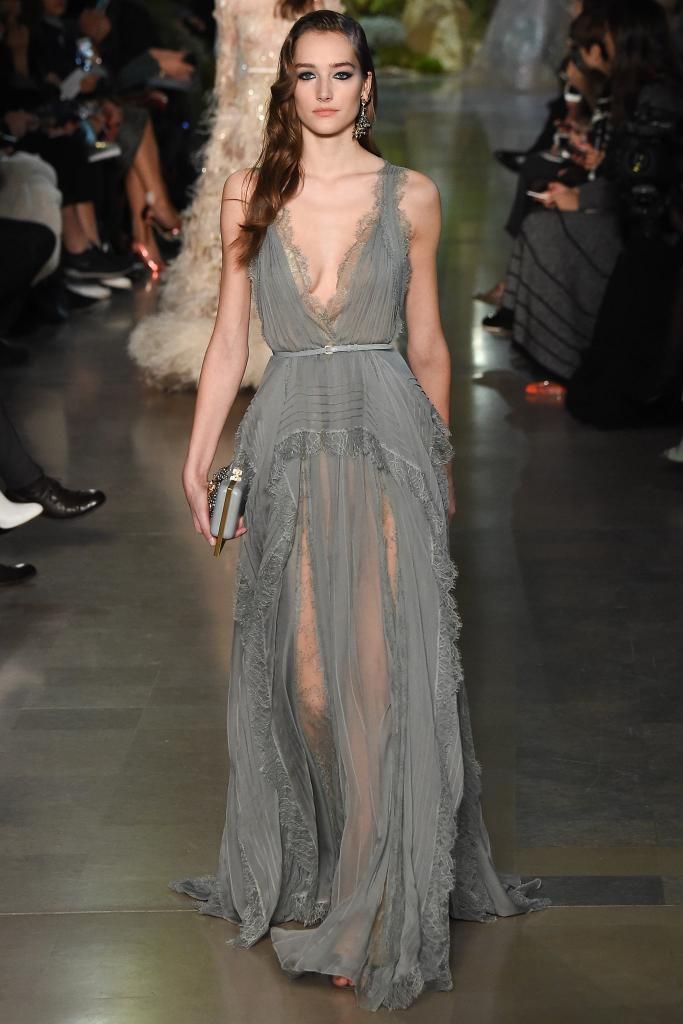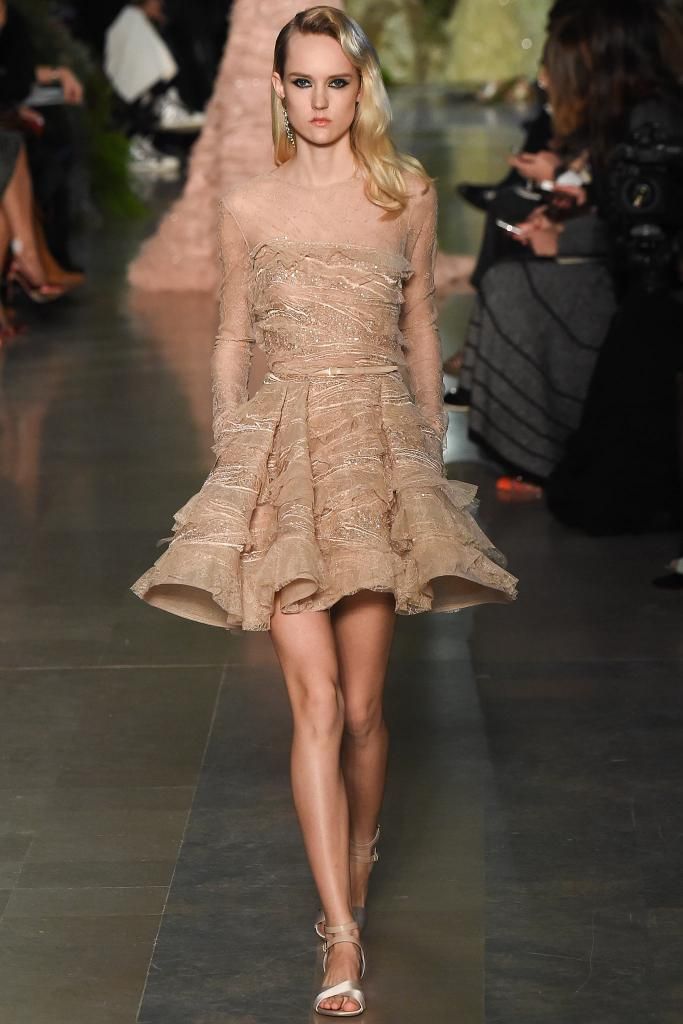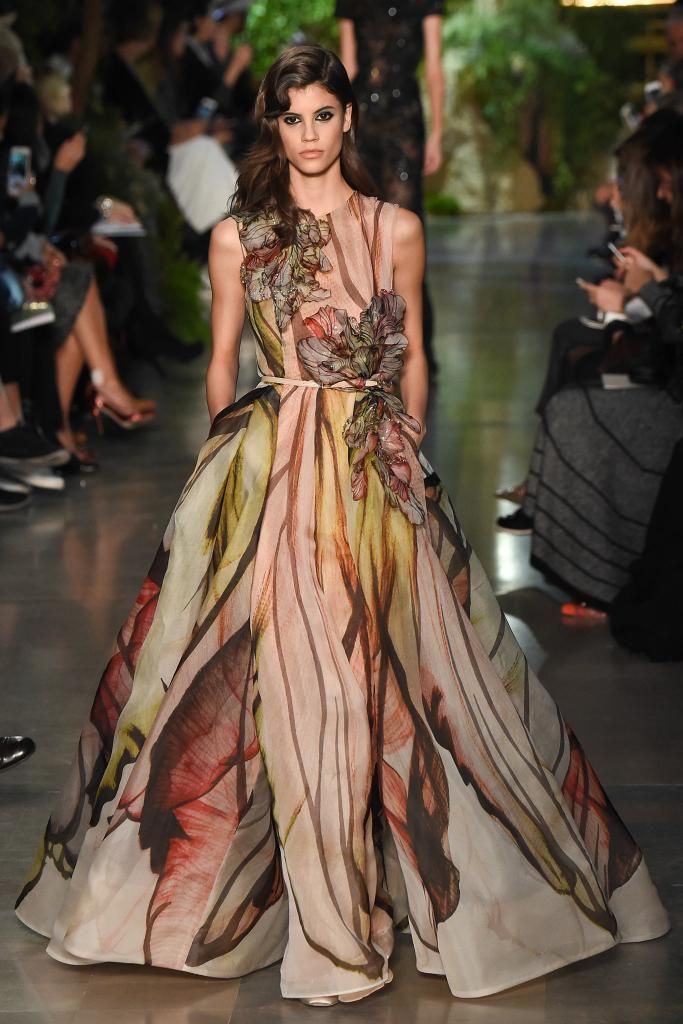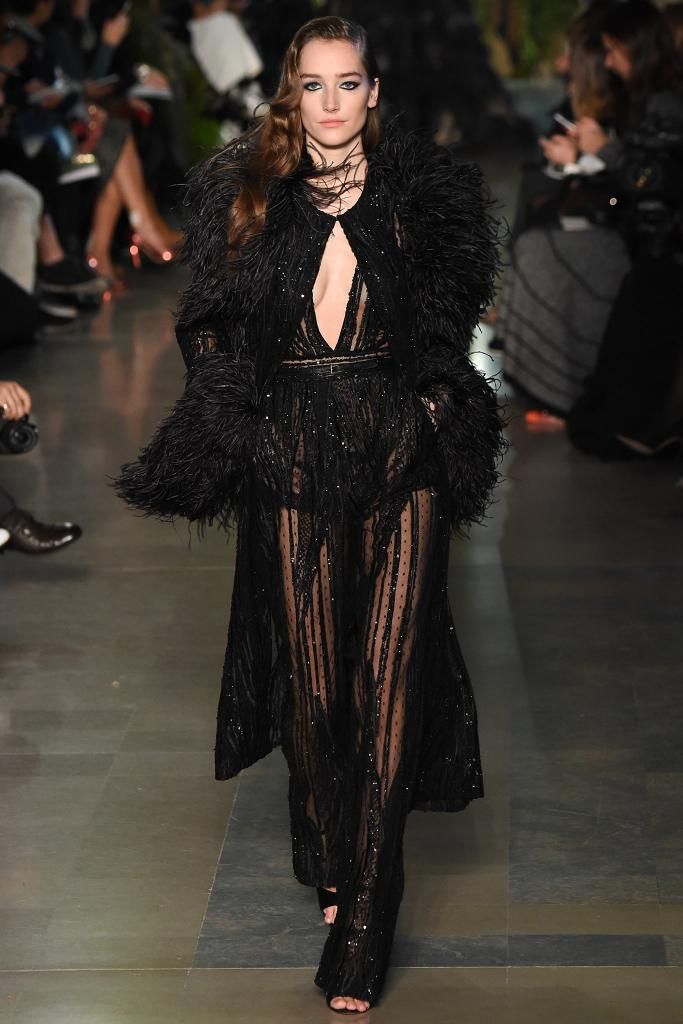 Image source Style.com - see full collection, here.
Elie Saab is one of those design geniuses that only comes about every few decades and he proves himself time after time with every collection that he sends down the runway. His Couture line is no exception to this, in which he stays true to his now infamous design style of romantic floaty silhouettes in delicate fabrics adorned with beading and luxury trims. I was reading on Style.com that this season's couture show was a nod to Saab's childhood and life in Beiruit in the 60s; the glitz and glamour of the party lifestyle that he witnessed as a child and the inspiration he drew from memories of his parents. A treasury of powder hue garments embroidered with crystals and feathers and designed with Saab's usual cinched waists paid real homage to the the fashion house that Saab has worked so hard to create. Each and every garment was recognisably an Elie Saab piece, but there was a noticeable shift in the usual demure palette of his couture shows. Most notably this collection saw the appearance of vivid patterned fabrics which contrasted greatly with the delicate pastels in the rest of the show. I can't say I am completely in favour of the patterned garments, but it was good to see the designer continue to explore the use of patterns within his work as seen in his Spring 2015 ready-to-wear collection. As always Saab has created a collection of glitzy hollywood style dresses that I'm sure every woman around the world will aspire to own a piece of.
Armani Privé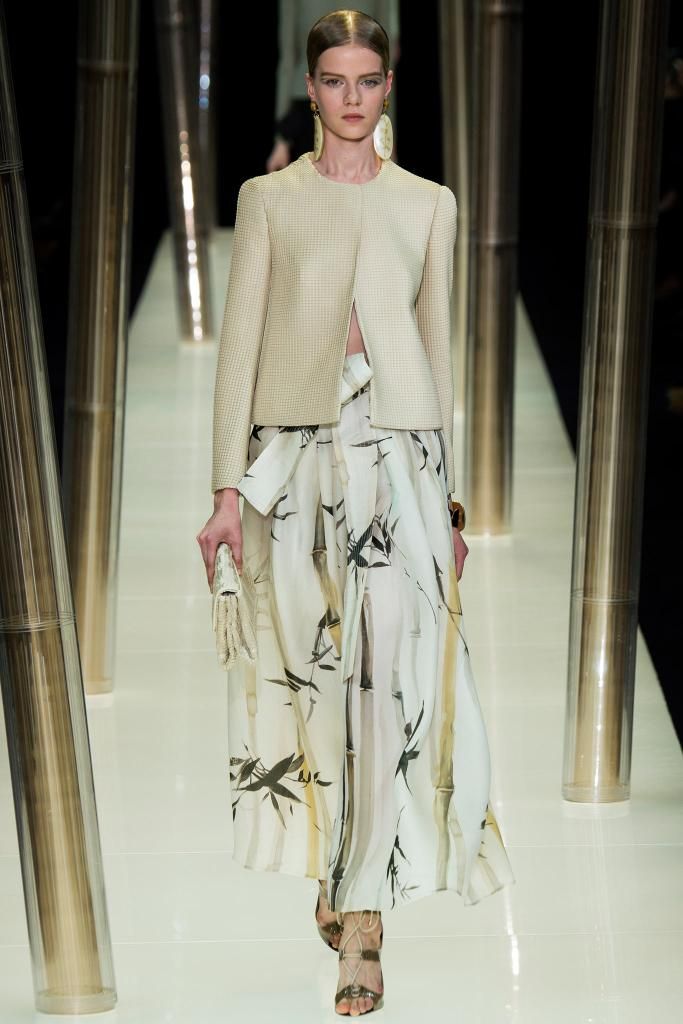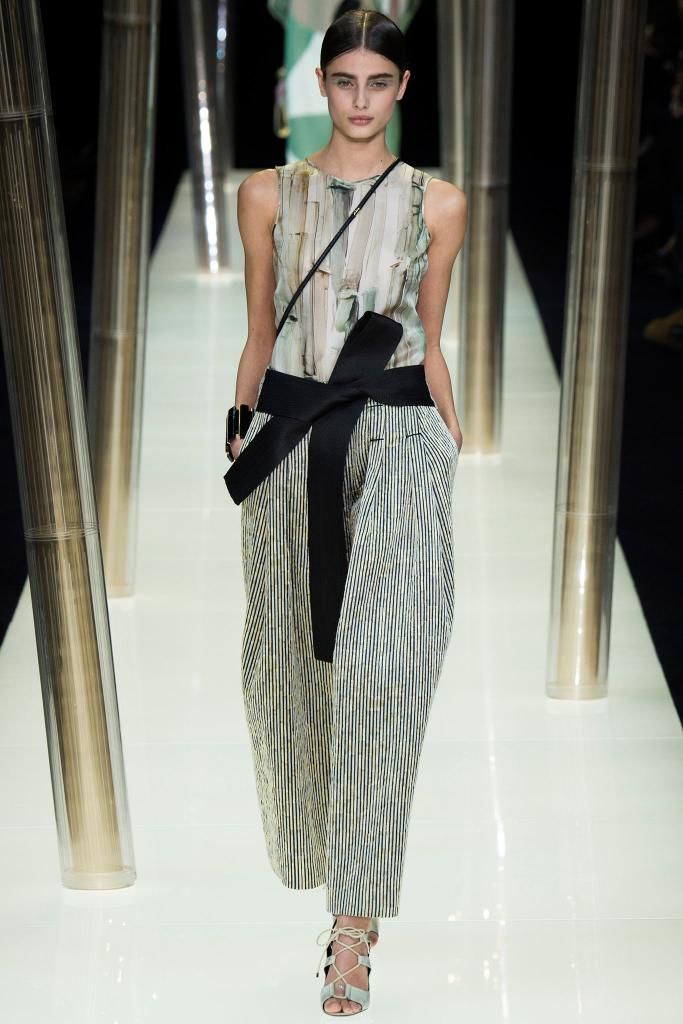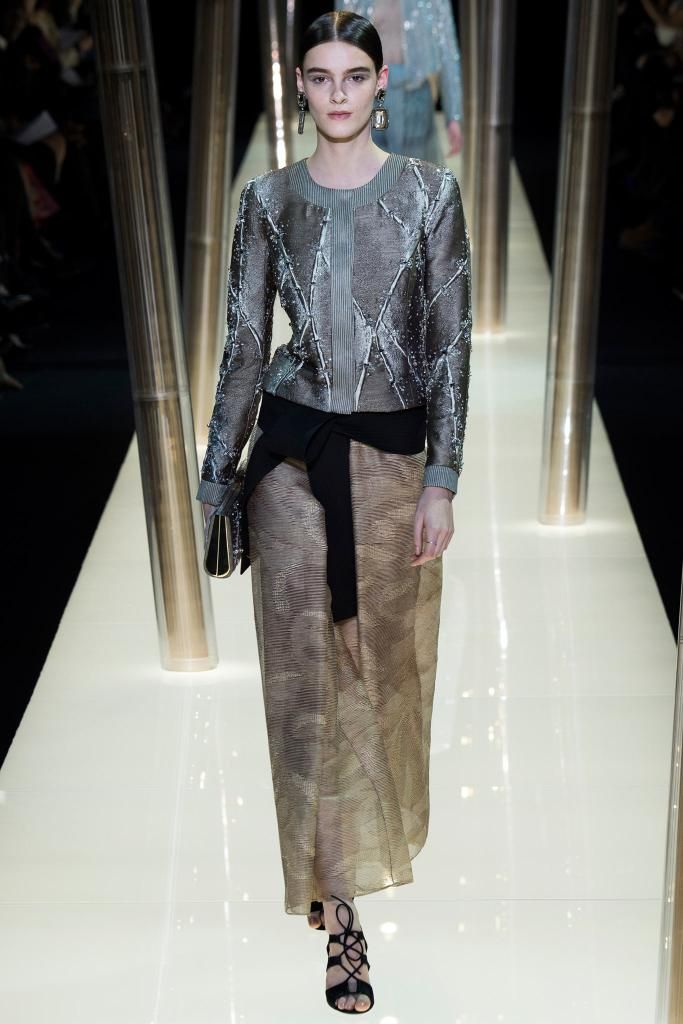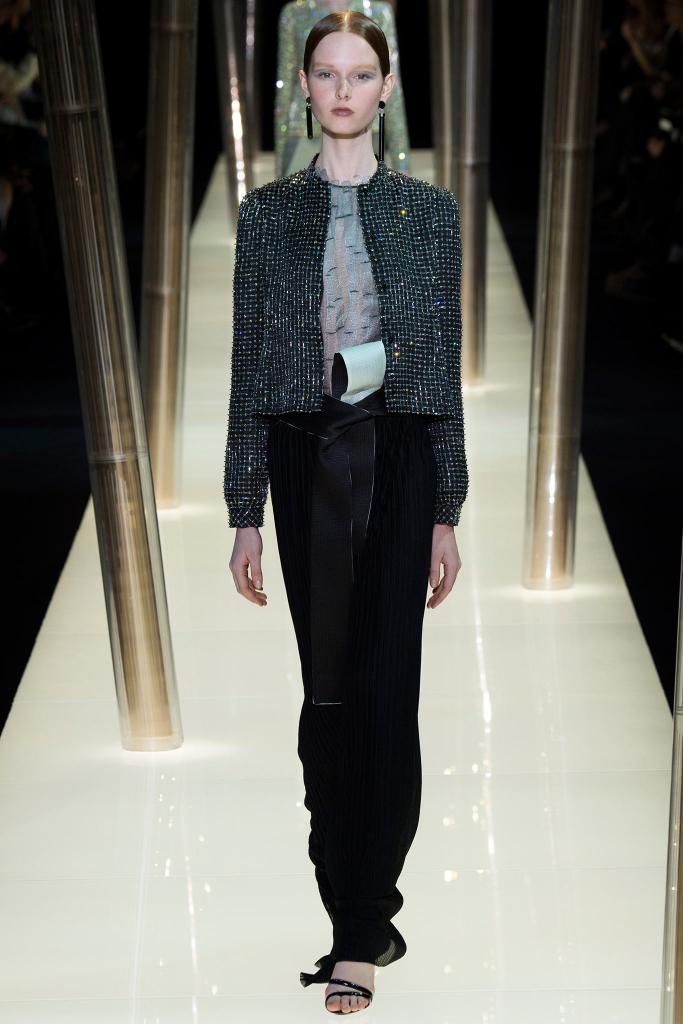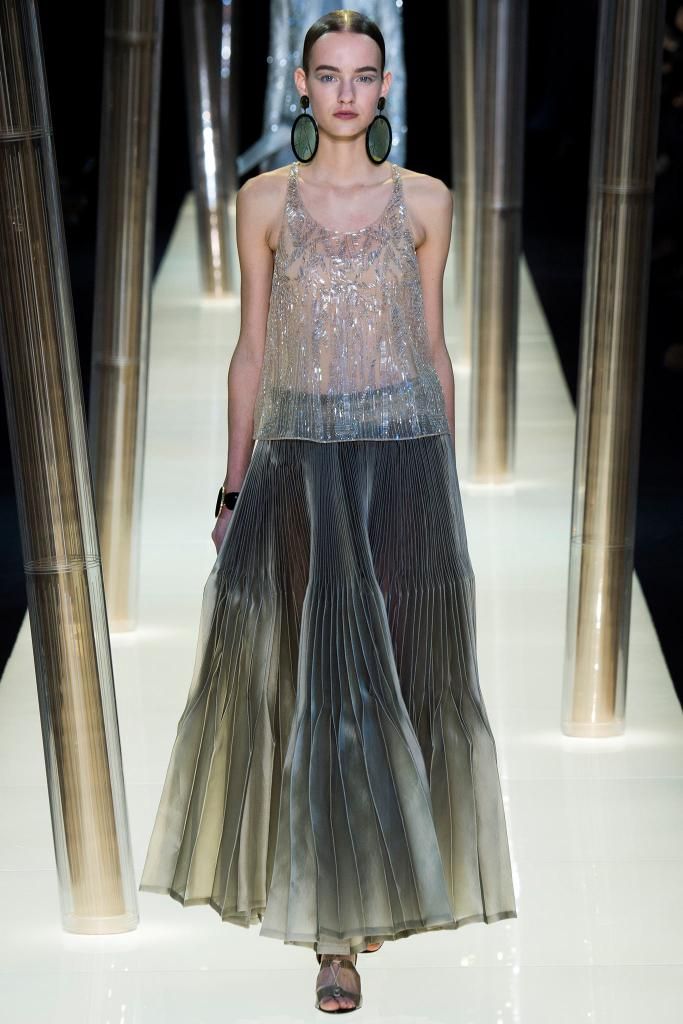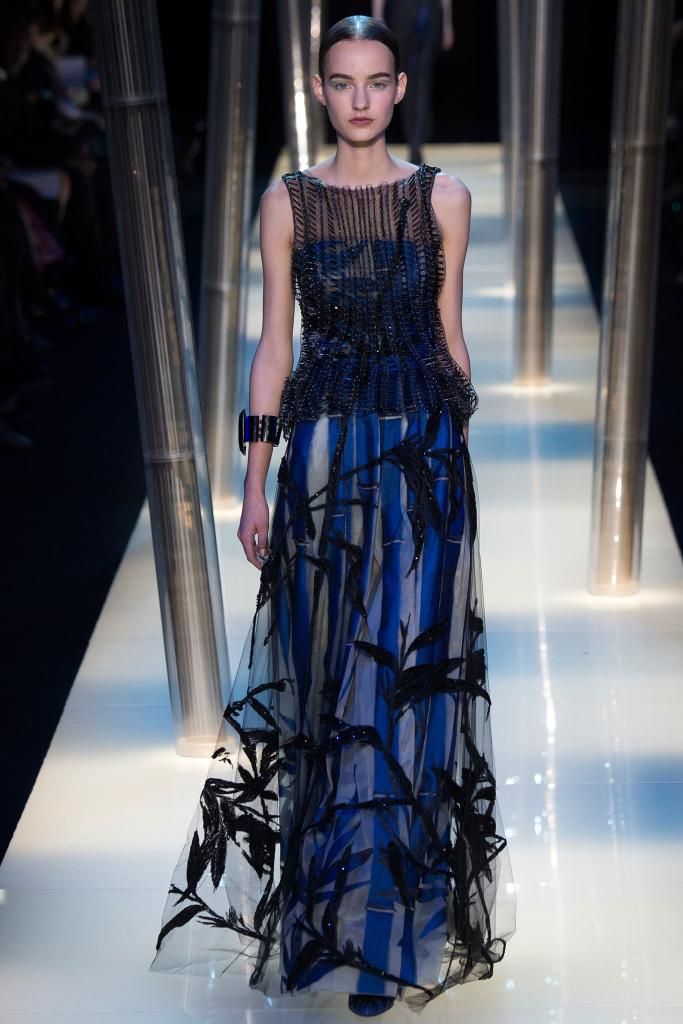 Image source Style.com - see full collection, here.
The elegance that exuded from the Armani Privé show is something that we have come to expect from the Armani brand and once again showed us something different amongst the other designers at the Spring Couture shows. A strong Asian influence from the oversized waist ties to the bamboo patterned silk was very much apparent in the collection, a stark contrast to his Couture peers and was masterfully brought to life by the smokey palette including a very striking midnight blue. The theme of the collection was made increasingly evident by the runway - lit up and adorned with large silver bamboo trees - allowing for a beautiful presentation and a real show experience. These are pieces that cement Armani's standing as one of the most influential designer's in the industry and I love every single piece. This is the kind of collection that people want to invest in and we will more than likely see it appearing on the red carpet and numerous award shows over the next year.
What were your favourite shows? Why not comment below?