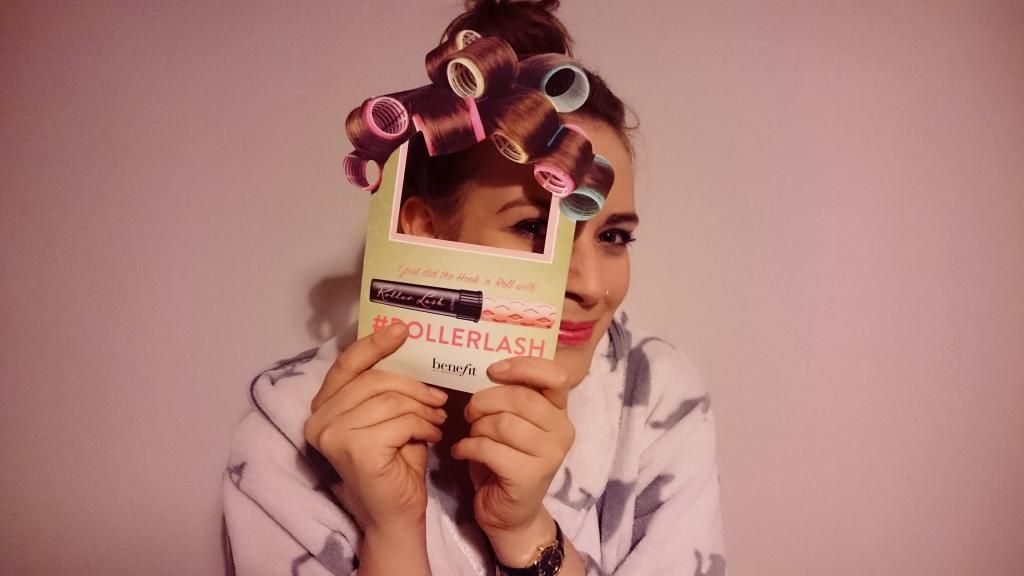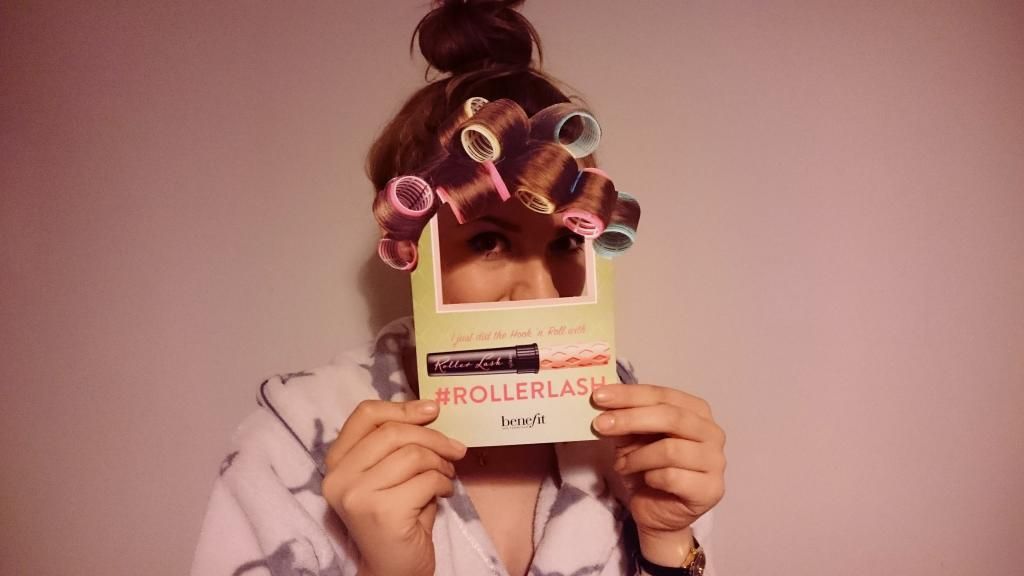 Hello lovlies! I am doing another beauty review! I had to. I love Benefit and I was so excited when I went to the shop yesterday morning and saw that Elle magazine had a sample size of the new Roller Lash Mascara free with their March issue! Honestly, every girl loves a free beauty sample and when it is a Benefit beauty sample then even better!
So a little background is in order before I continue with the review - the product is Benefit's latest mascara offering and much like 'They're Real!' offers super lengthening quality but this one also promises to curl your lashes at the same time. So put down that eyelash curler ladies, because Benefit thinks they've solved the issue of those medieval looking torture tools! It's not available in stores just yet, so if you want to get your hands on it weeks before it's official release then pick up a copy of Elle UK in your local store for just a cool £4. A huge saving on the retail price of £16.50 (pricing from QVC) for the full size thing!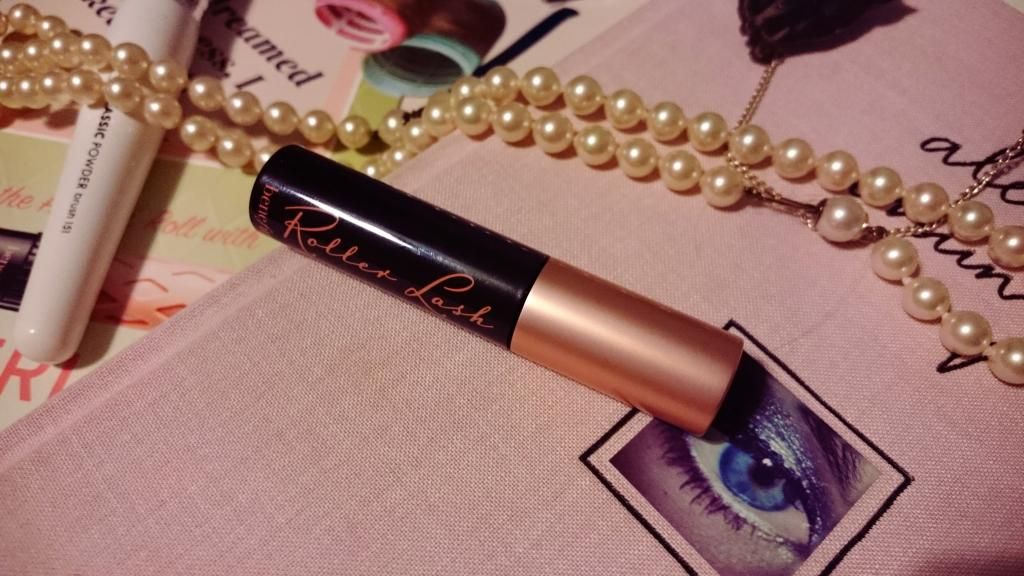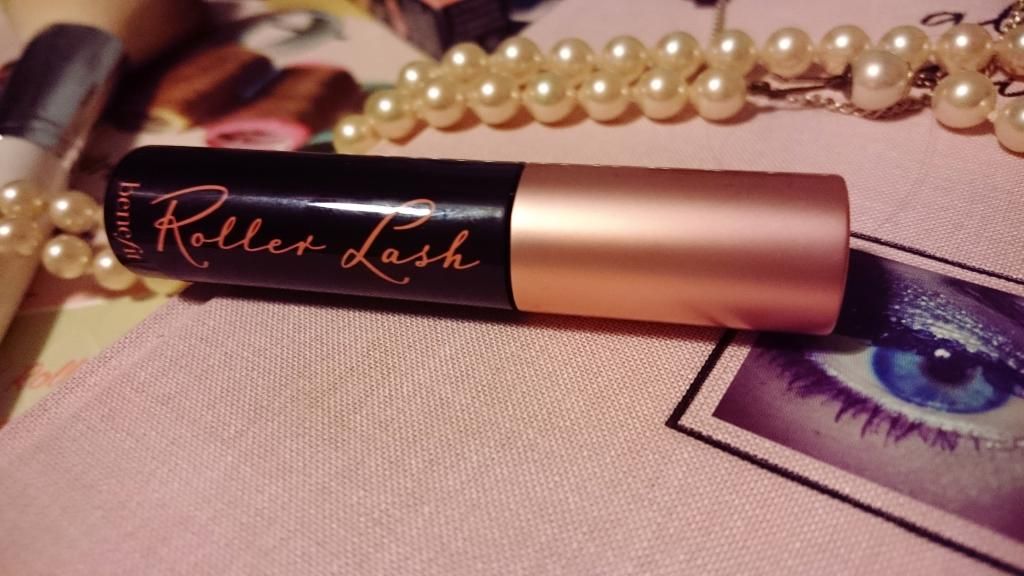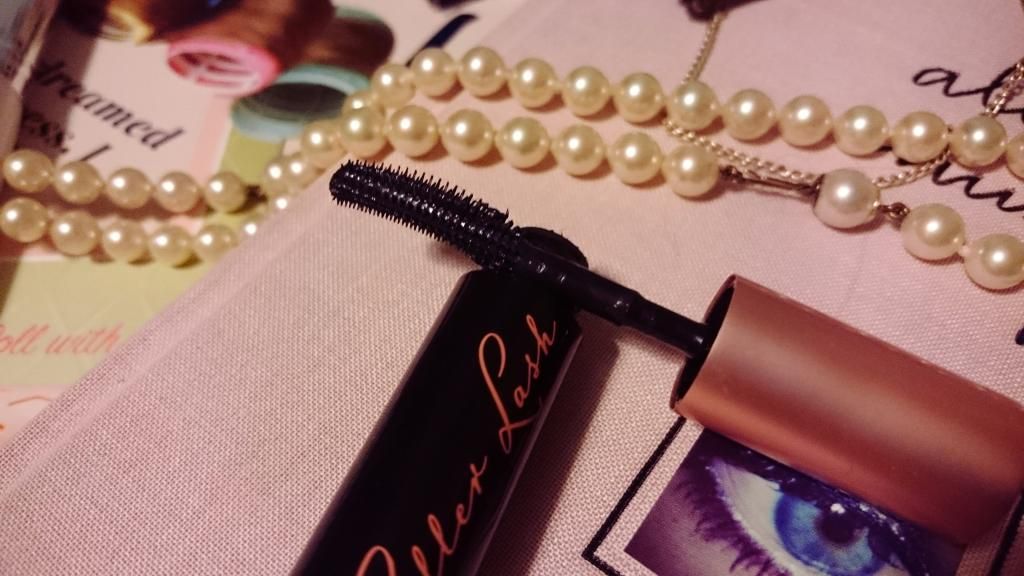 Anyway, on to the review. First off, I have to say that I love it! Much like the previous offering of 'They're Real!' once again Benefit gives their beauty fans some dramatic lengthening mascara, perfect if you have shorter eyelashes! Mine aren't too short but from a number of years of wearing makeup they are looking a little sparse and I find that this mascara helps them look fuller, longer and definitely has a romantic curl factor to it. The brush has a slight curve in it, which helps to separate lashes and curl the lashes upwards. I did find some clumping but it is only a sample size brush and I feel that the full size product will be much easier to apply.
The formula dries fairly quickly, which is perfect, however it does apply a little wetter than your average mascara so try not to get it on your upper lid (though I've not had that issue yet) or you'll be re-applying your eyeshadow. If you have longer eyelashes it may be a bit trickier to work with just because it does add some serious length and so I would wait a bit longer before applying a second coat or applying to lower lashes. The formula comes out very black which is fantastic for me as I love having dark dramatic eyelashes to compliment my eyeliner and give me more of a doe-eyed look. I wouldn't suggest it for those who are looking for a lengthening mascara, but want their lashes to still look natural, as this resembles false eyelashes more than anything else.


As for wearing it during in the day I found that it lasts pretty long, your eyelashes do begin to droop a bit more by the end of the day but this is only expected of a mascara. Think about how often you blink and close your eyes and the moisture in your eyes, it is bound to lose a little of it's effect by the end of a long day! It still looks great though despite this and it's very light on your lids, no heaviness that you find in some mascaras. It is a little harder to get off than other mascaras, but those that are used to Benefit are probably used to this. For those on a budget I find that these eye makeup remover pads from Asda work well and gently take it off without irritating your eyes.
The packaging of the sample size is cute and retro, a mixture of black and dusty pink (perfect for Valentines day), but the full size product looks even better and I am extremely tempted to purchase it when it finally arrives in store. I think I have some Debenhams points to spend on a card somewhere...So overall I am totally in love with Roller Lash and I think a lot of people will be too! The price is a little eye-watering and a bit more expensive than some good quality drugstore brands, but I think that it is worth it. I previously had 'They're Real!' and it lasted me a long time so I know what sort of quality to expect from Benefit and I would urge anyone to give them a try.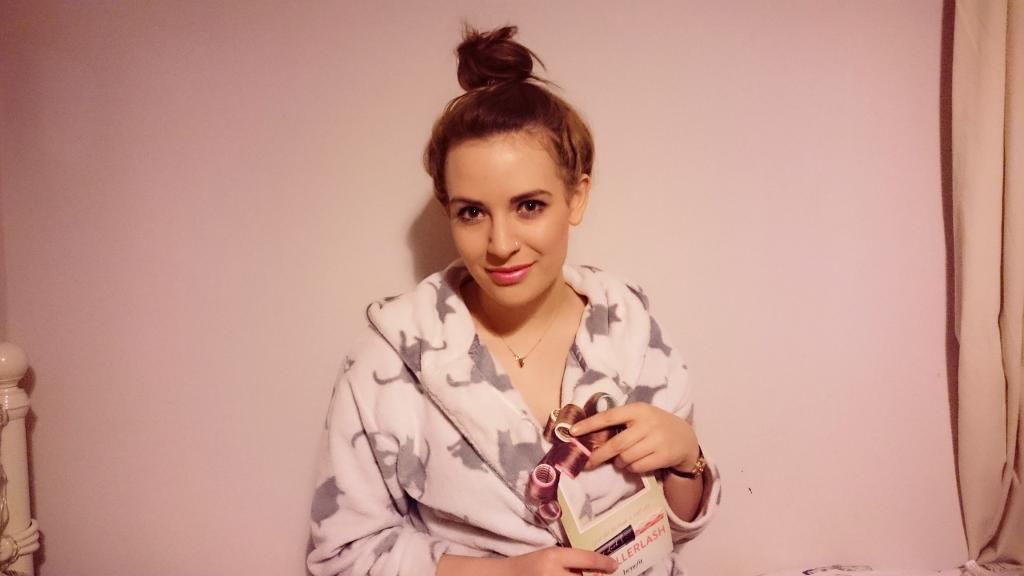 As you can see from the pictures it also came with frame to take selfies with and upload to instagram, a cool little marketing perk from Elle and Benefit! I couldn't resist taking some photos and my lovely sister helped me out, we had a lot of fun! Have you tried Roller Lash? What did you think?