Not only did I go out for cake and tea on Sunday, it was also the day I got to try out my new coat from New Look. I purchased it in the sale for just £20 and it is super cosy and warm! I really wanted a new black coat as my other one is quite old now, the lining is all ripped on the inside and most of the buttons are missing. This new coat is done up with just a zip so I've no worries of missing buttons and it fits so beautifully with enough room to allow me to wear a jumper underneath. I styled it with a jumper I bought in Topshop last year, black skinnies, a primark bag and a pair of leopard Vans. I absolutely love Vans off the wall plimsolls, they are so comfortable and you can get them in numerous styles which means that you can get a pair to compliment any outfit! I did have the original black Vans but they met their untimely end when I decided to wear them to a fair, not realising it was going to be extremely muddy! Needless to say they did not survive. I'm much more careful with these ones and they make for perfect footwear for a countryside stroll!
Our walk took us up near Old Sarum Castle in Salisbury, Wiltshire. We were a bit late to go and see the castle ruins but we could walk around the grounds and get a beautiful view of the city from the hill as well as the sunset. I'm not a fan of cold weather, nor winter at all really, but with a view as pretty as this and such good weather, it felt good to be outside.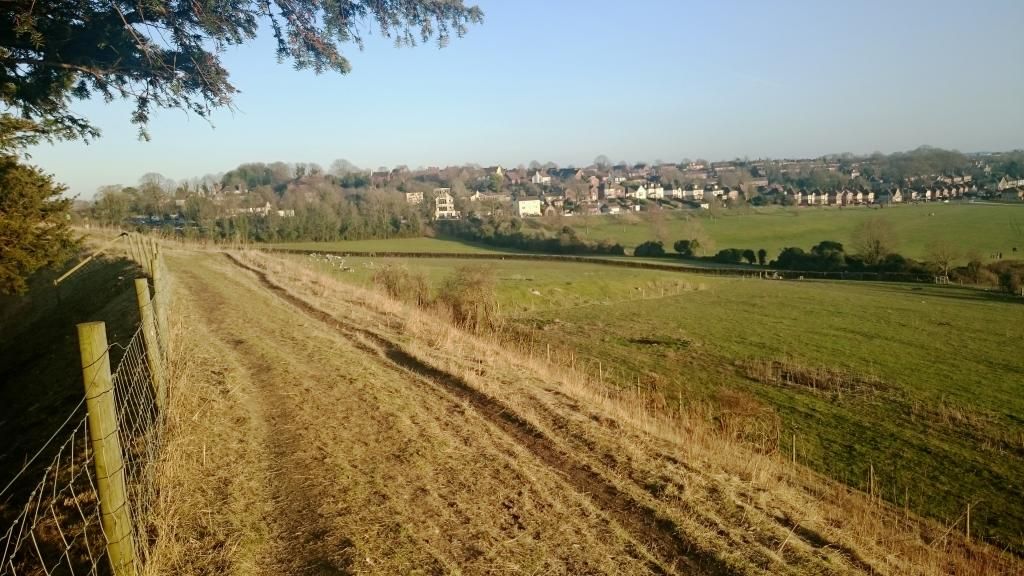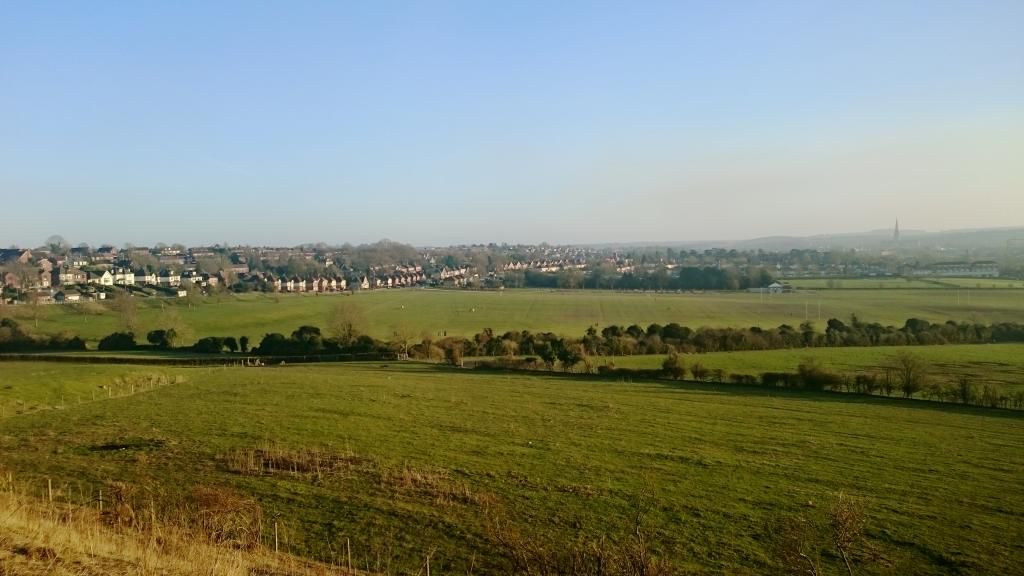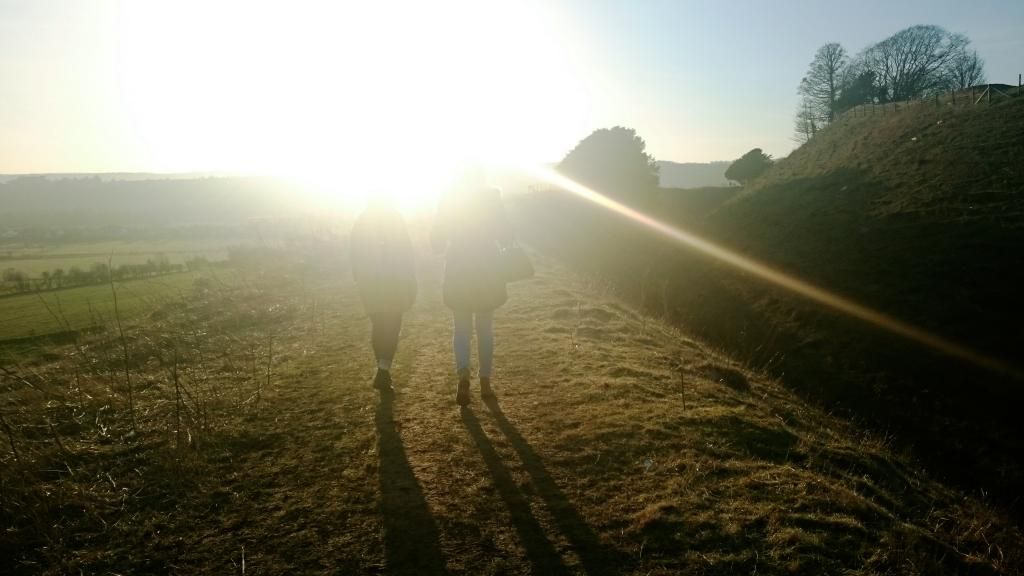 How do you like to spend your sundays? Why not comment below?