Evening folks, It's Friday and I hope you have all had a fantastic week! I for one have been off work for the past three days and so all in all mine has been pretty good. I've spent some time with my sister, recoloured my hair, been out for dinner and lazed about relishing in my free time as any office worker would. Then last night, my boyfriend and I tried our hand at making veggie burgers from scratch. I'd like to say that the reason behind it was that we were feeling creative, but in actual fact we didn't want to walk to the supermarket and so had to settle for the mini Tesco round the corner. We aren't new to the whole cooking thing though, I personally love cooking Asian food and he makes a pretty good poached egg, but this was our first attempt at making burgers and they were delicious! I've included ingredients and a little recipe guide for you below -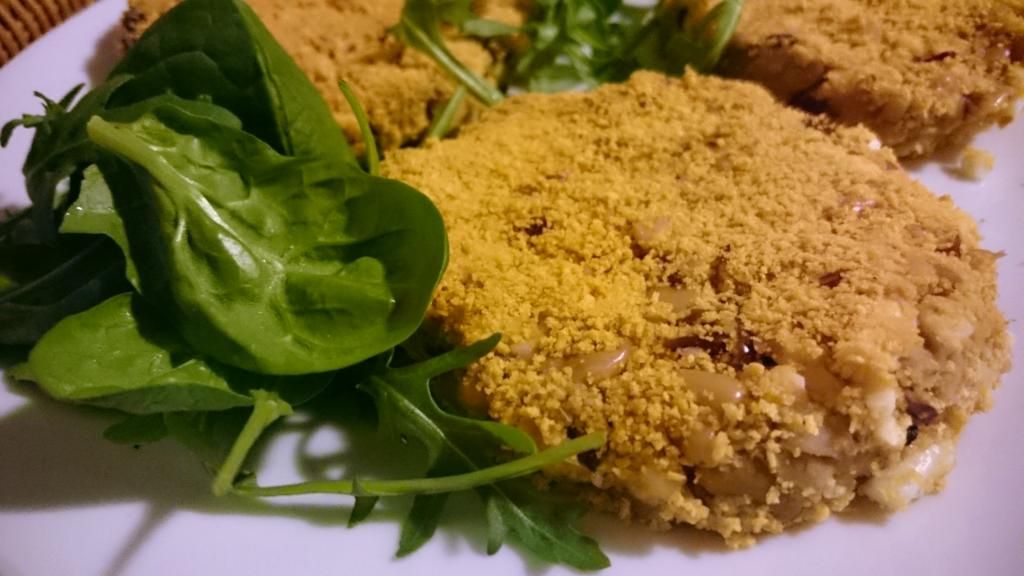 Ingredients -

1 Can of mixed beans

Grated Mozzarella

1 Egg

Breadcrumbs

Basil

Oregano

Parsley

Garlic

Salt & Pepper

Prep Time - 10 minutes
Cooking time - 10 minutes

Preparation

1.Chop up your herbs, crush your garlic and in a bowl whisk together one egg, put these aside as you will need them in a moment. If you're in rush or don't have fresh herbs or garlic at home, a simple jar of italian season works a treat too (That's what we used...).

2.You need to drain your can of mixed beans and put them onto a board. You then need to crush them and you can use whatever utensil you feel appropriate for this, but I particularly like using a masher as it gets the job done pretty fast! Once suitably crush you'll need to add your other ingredients, so transfer the beans to a mixing bowl.

3.Add your mozzarella (as much as you you like), herbs, garlic and seasoning to the beans and using a spoon, blend it in. Now add the egg and a handful of breadcrumbs and do the same until you have an even mixture. You should be able to separate the mixture into balls without it falling apart too much and this recipe should make 4 burgers.

4.Pour out breadcrumbs onto the board you used earlier and press each ball into them and flatten and shape them into a burger shape. Try not to make them too thick however or they will fall apart when cooking! Cover the outside in tasty breadcrumbs and put each one onto a plate ready for cooking.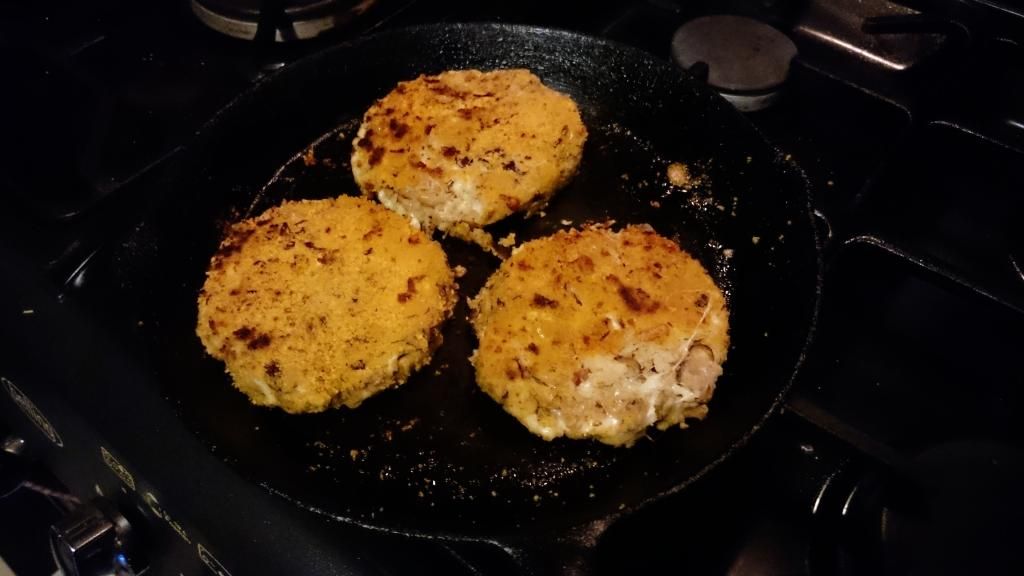 Cooking
1. Cooking is really simple and depends on your preferred method - for example we decided to fry our burgers in a table spoon of sunflower oil, as my we prefer them fried. With that in mind you can also oven cook them or grill them or if you like them fried but are a bit health conscious, you can opt for 1cal spray, which is available in most supermarkets.
2. We cooked them for about 10 minutes, until golden on both sides and then added some mozzarella on top and whacked them under the grill for 2 minutes.
3. Serve them with chips, salad, rice or whatever you fancy on the side and obviously add the sauces of your choice and garnish with salad leaves - I personally like them with mayonnaise on the bottom and ketchup on top and with mixed leaves to garnish.
4. All that is left is to eat and enjoy!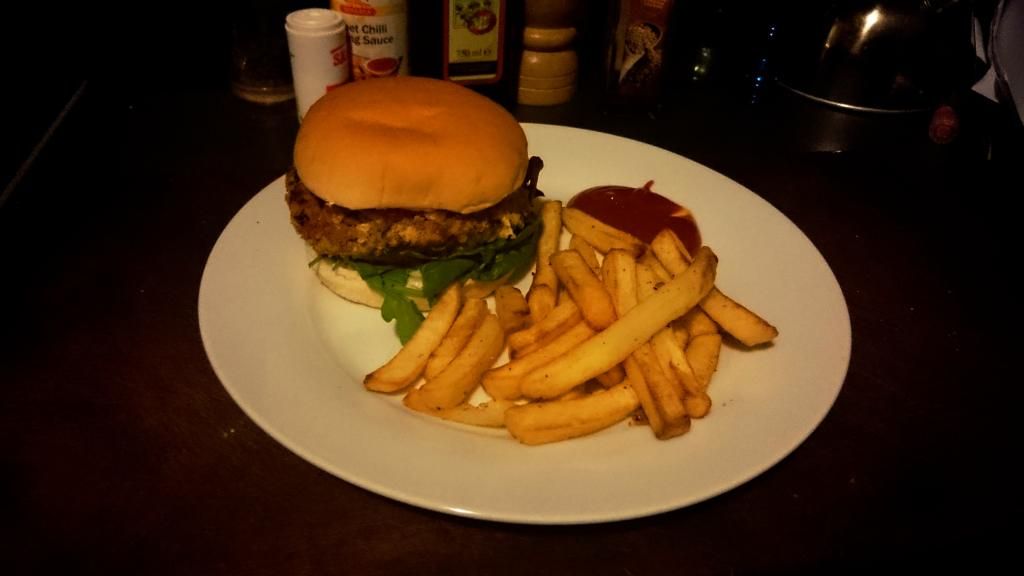 I think we are going to try these again but add more veggies to them or maybe a dollop of Pesto, but that is what is nice about these burgers - there are endless combinations! We already have plans to try Mexican style beanie burgers and maybe even Jamaican, as we have a pots of seasoning in the cupboard to try. They are super simple and cook really fast and best of all is that you can freeze them, so if you really like them then you can store lots away for when you really fancy a burger. Hope you like it! If you've got any recipes for us to try or can think of other tasty combinations then please comment below.