Wow, June has been a slow month for this blog and I am very sorry about that, you see my darling Mac is broken and I am a little lost without it. I've managed to get onto Kyle's computer to do a quick post today and I swear that I will find a way to get back to posting normally. Anyway, it was my birthday on the 21st June and I have now reached the grand old age of 22. Huzzah! It was your average birthday - I saw family, I opened cards, I got some presents and then I went out and got blindingly drunk with my nearest and dearest! It was a pretty good weekend in all, despite the searing pain behind my skull the next day and the constant nausea, however my mother cheered that up by taking me out for a roast dinner. Perfect British hangover cure! I have added a picture below of my mine, my sister's and Hannah's outfits on the night, we aren't overly glamorous but who says you have to be!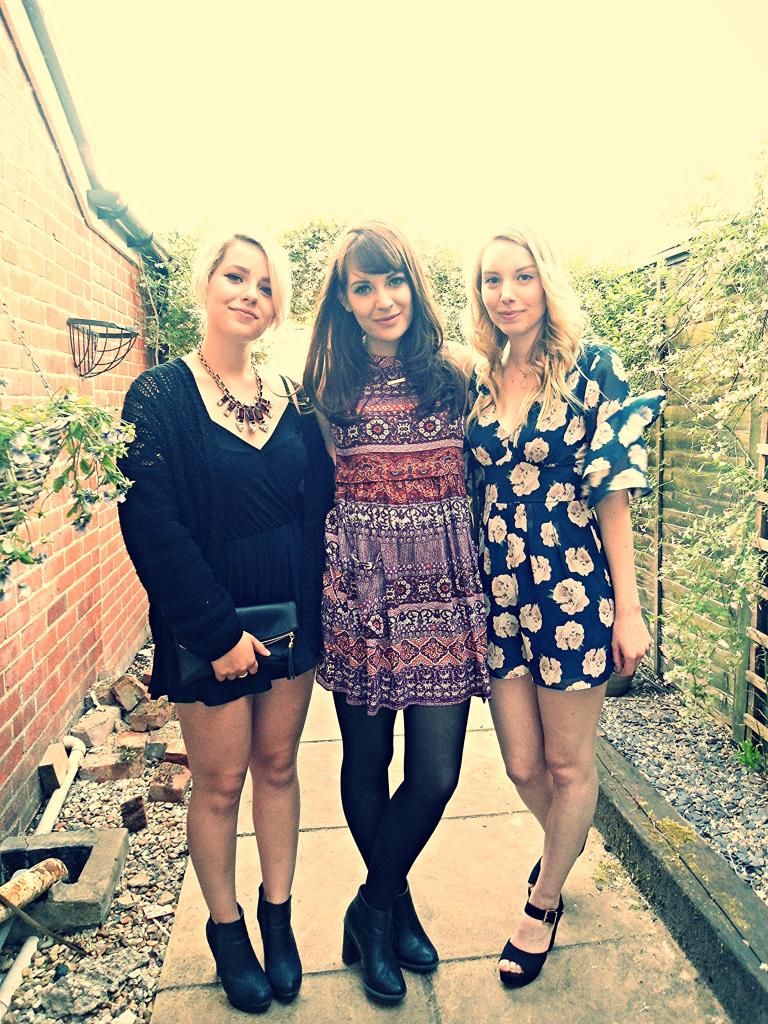 The dress I am wearing is from Topshop and I bought it the weekend before for a rather eye watering price tag of £39....yeah.....why? It is beautiful though and extremely comfortable, however I will be questioning myself for years to come on how I can possibly ever justify that sort of spending on one cotton dress! The boots are from New Look and I bought those a year ago. I'm not one for particularly sexy outfits, my slip dress post below is about as far as I go, but I like to feel pretty and stylish on a night out....even if by the end of it i am rolling around on the floor!
Recently, I have bought so many things and I will show you all them but I need to have some free time and my mac fixed before I can do so! Don't worry my dears, I won't be too long!