I must admit I am by no means a beauty fanatic - of course I like to do my make up and my nails, but I don't follow make up trends. I get very excited when new things are released on the cosmetics market however and a few weeks ago my friend and I stumbled across the Revlon scented nail varnishes in Boots. I had no money at the time but she bought a glittery mint infused varnish and once applied it smelt divine and so I knew I would be investing some money in the stuff soon. Flash forward a few weeks and here I am having bought African Tea Rose.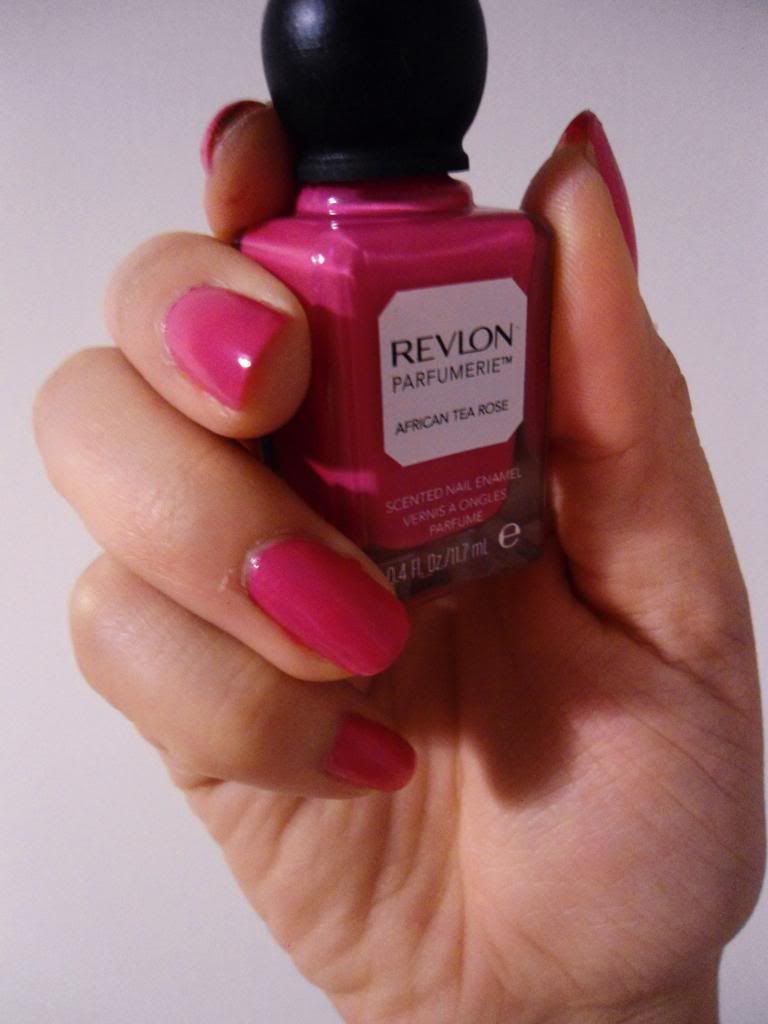 I am infatuated with the colour mainly due to the fact my favourite colour is pink, that being said I don't really own anything pink and so a little indulgence delights me. I started with a No7 base coat and then applied the varnish - you must note that it doesn't smell much until it dries! It dried pretty quickly though and then suddenly my nose was filled with the scent of wild roses, a rather calming flavour for a Wednesday evening. The colour is quite shocking in contrast to the smell, however that is true to the flower which, when it blooms pink, is quite a vivid shade. I imagine some will be hesitant due to the fact that fragranced cosmetics can be fairly overpowering and so you tend to get a headache after awhile. I can assure you however that the geniuses at Revlon have only added enough that you get a short whiff whenever your hand is near your face and even then it is mild. I would however recommend borrowing a friends first to check your tolerance with it though!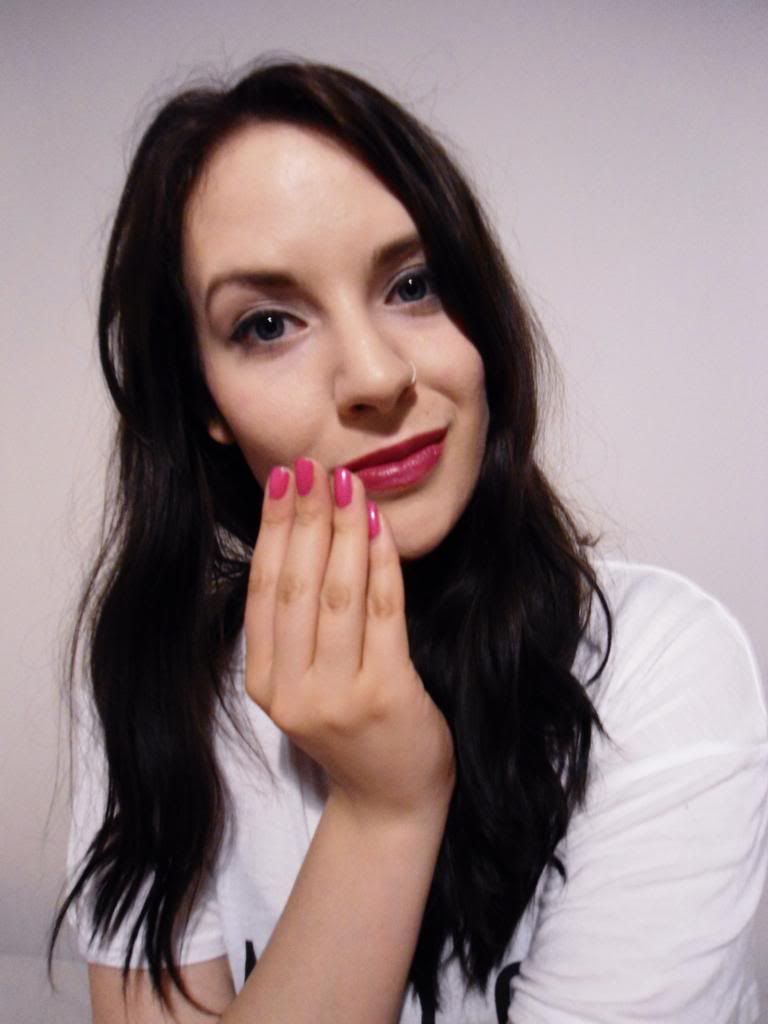 I'm not sure if it is the base coat or the varnish but it has quite a glossy finish which I particularly like and I personally think always elongates the nail. We will have to wait a few days to see how it fairs against my constant typing at work and the wear and tear my hands receive through out the day. I am also hoping that it is fairly chip resistant so that I don't use it up too quickly as the price tag does make my eyes water a little at around £6.50 a bottle! Overall with first impressions - I am extremely impressed. I may have to purchase more should my budget allow it and I recommend you all try it at least, it does leave me wondering though what they will think of next...?