It's official, Topshop have finally redeemed themselves in my eyes. This is how you do a collaboration Topshop, you find a wacky designer and let them create an equally wacky collection to draw in the crowds and who better to choose than Ashish? I have had a certain admiration for Ashish ever since he went overtly 90s in his SS2013 collection, churning out denim look after denim look like it was ironically 'going out of fashion'. Not to mention the sequins....THE SEQUINS!!!!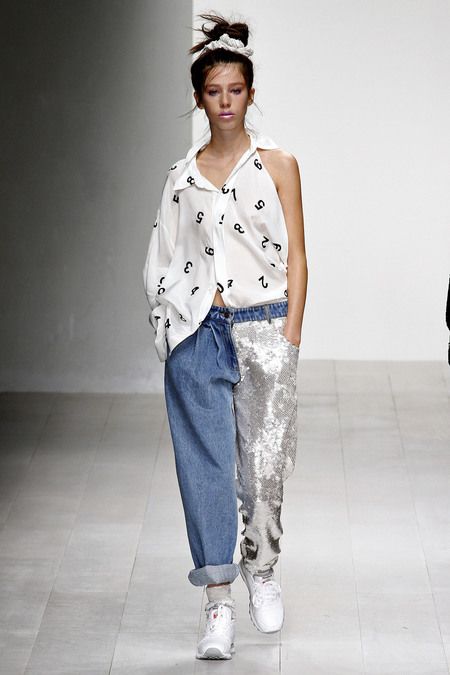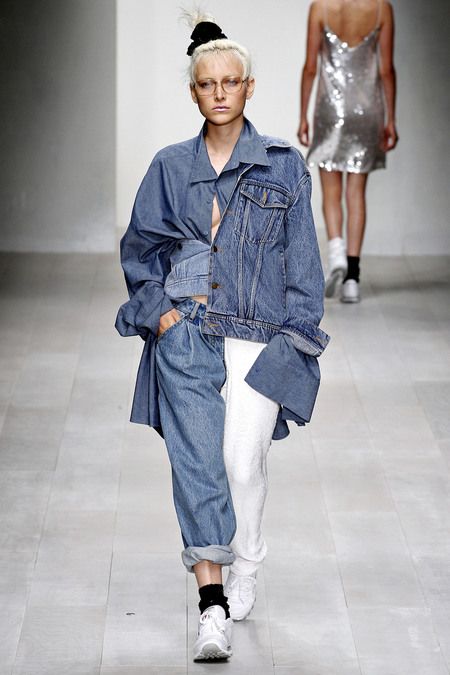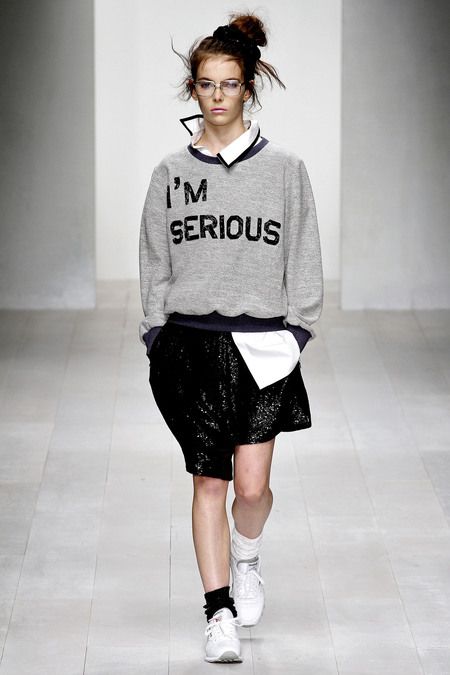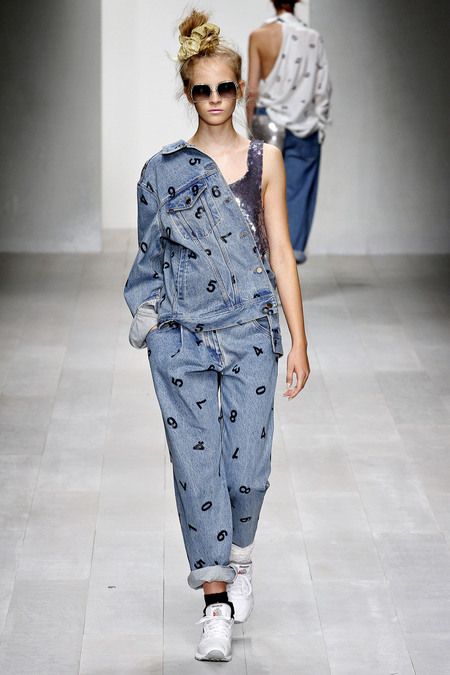 Yes, Ashish Gupta has a special place in my fashionista heart and to see this kind of recognition for him is delightful. That collection is seared into my brain and I love seeing him expand on his two favourite fabrics year after year, including in his FW2014 90s-street-princess combination infusing denim, sequins, lace and god knows what other abundance of glorious fabrics. That being said this collection with Topshop lacks his usual piled on looks and he has gone down a more simplistic beachwear avenue.....I love it! Nothing is better than seeing a designer show versatility and after all it's still in-your-face fashion. I mean there is a fill in the blanks t-shirt proclaiming 'I want to ....... your .......' if that doesn't cause strangers to raise an eyebrow at you, I don't know what will. Wait, yes I do....the mesh top with sequin crosses over the breast area is very likely going to cause some double takes. My favourite statement t-shirt from this collection has to be 'Hi my name is ....... my room number is ........' it's cheeky and fun and who doesn't want a slice of cheeky and fun in their wardrobe?
One thing that caught attention in the FW2014 collection was the trainers - bright white platforms with LED lights! These take me back to primary school and the traffic light school shoes you could buy, all you had to do was stamp down on them and the soles of your shoes lit up for everyone to marvel at. You can't deny the concept of light up trainers are cool, right? Well you are in luck because they are now available on the Topshop website, including a pair of sliders in the same style and just to allow you to light yourself up like a christmas tree there is also a transparent LED plastic backpack! Of course, be prepared to dip into your savings because casual coolness like this doesn't come cheap, the trainers alone are a hefty £300.
After all the excitement of suggestive t-shirts and light up clothing there are some more relaxed pieces including swimsuits, bikinis and garments made from towelling. Yeah, I said towelling, but fear not it's the perfect material for slumming it on the beach or by the pool in a hot country and the design of the pieces are pretty stylish nobody will notice the fabric! There is also accessories galore including quirky sunglasses and beach towels with slogans such as 'Dirty Beach' and 'Son of a beach' on them, once more paying homage to the loud aesthetic that ASHISH so cleverly delivers.
All in all I am loving this new collaboration and he's had some big names to follow including Meadham Kirchhoff and Mary Katrantzou, but he really has succeeded and I believe this is the gateway for a bigger market for ASHISH. I predict that a lot of items are going to disappear pretty fast and i'm looking forward to seeing bloggers and stylists alike, use them over the coming weeks.