I need to get this out right from the very start of this piece so we are on a level understanding about my views of this collection - I am not impressed. At the risk of sounding a hypocrite, as I do in fact shop there from time to time, Topshop is slowly veering down a rather slippery slope into the deep abyss of uninspiring fashion. For such a long awaited reunion of two iconic names in the industry I would have thought that this collaboration would be the revival of Topshop and its saviour, but alas - I was wrong. Even I have to be honest with myself however and admit that there are a few pieces that I have my eye on and that I would be very likely to purchase, but the collection as a whole just doesn't really feel like a collection.
Source: Vogue.co.uk
Topshop states on their website that there are four separate themes - Tailoring Noir, Balearic Dressing, Cocktail Hour and Pyjama Dressing - my only question is that is this really necessary? I imagine this is to allow a breakdown of the collection including between casual and formal wear, but instead what I feel this has done is broken any ties that were binding the whole thing together into a cohesive collection. There is far too much to take in (there are 61 pieces!) and if I were to go into Topshop I'd be lost in amongst it all. As a former fashion student I know far too well that a collection must be cohesive even if you are going to add a few separate themes into the mix, this can allow for a storyline or an idea to manifest in the collection but it has to be done right. I am seeing no correlation between the pant suits and suede jackets or the sudden appearance of 'pyjama dressing' which sort of came and went a few seasons ago now. My other qualm is that whilst the whole thing is very 'Kate Moss' and allows the consumer to buy a style icon's wardrobe, have we not seen this all before? If Ms. Moss is trying her hand at designing again I would have liked to have seen something more from her, a growth within her individual style. Of course everybody loves some bohemian festival style, but every collection she brings to Topshop is laced with tassels, beading and short shorts, it's as if they are just reworking her previous collections.
The reason why the big names within the industry are so big is because they are always adapting and growing their ideas, yet still keeping to their brand, change can and has proven to be good. I'm probably being a tad bias here and I apologise to anyone who is loving this new collection and I will admit through gritted teeth that there will be some genius stylists out there who will make this collection look good but I just can't say right now that I am feeling it. Maybe I am just bored with the direction in which fashion is going these days which could be the effect of the constant turn around in high street stores meaning we are always waiting for the new. The problem is - nothing feels new anymore, every store seems to be selling the exact same things and I for one am mourning the diversity of fashion both on the runway and in the high street.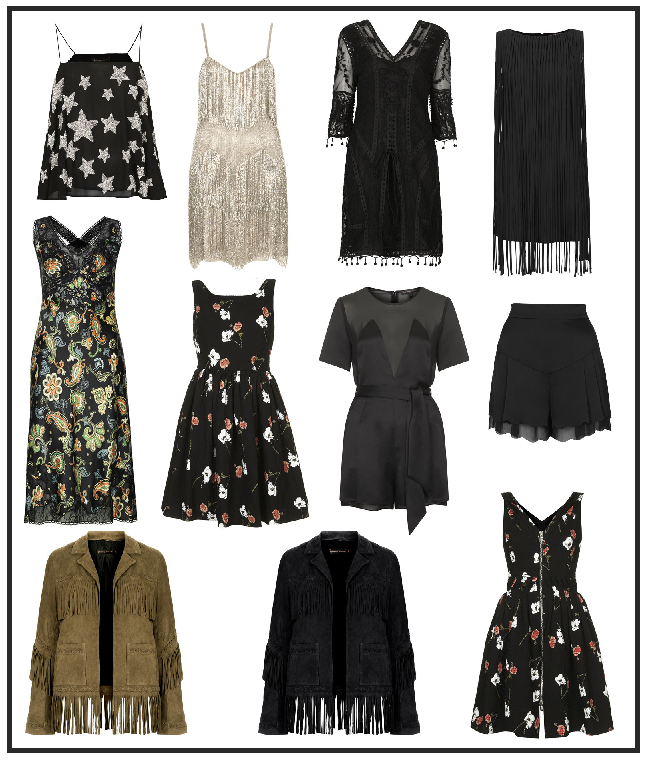 As i previously stated there were some things that I couldn't deny i liked and so here they are, go to Topshop's website - here - to see the whole collection and decide for yourself whether you love it or loathe it.