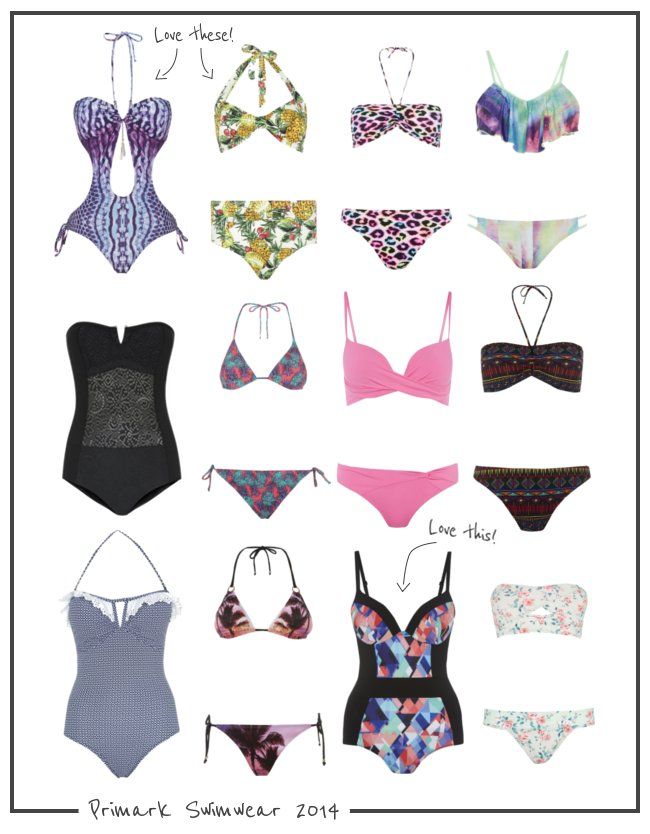 If you like to watch your pennies, just like I do - damn savings! - Then I can imagine you are the type of person who loves a good deal and a cheap find. Well, everyone loves a bargain right? On logging on to my emails today I noticed one from Look magazine announcing Primark's new swimwear range. Now, I have always been a bit on the fence with Primark, they have some well-designed products and they have some that just fall apart. Then there is the extremely tacky stuff that frankly makes me question their hiring process…
That being said they have definitely made their mark on the industry and you can't deny that with time they are creating more and more appealing products. Their new swimwear range certainly shows that they've been doing their research on what the customer wants and that they still value diversity of customer as well. Their range is vast enough that there is 'a little something for everyone'. I've noticed there isn't a particularly concise theme running through this collection, but that is expected of Primark and it does give you more of a choice in what you want to buy. They've pretty much tried their hand at every single pattern and fabric possible as well and I can definitely see some key pieces coming forward that will go down well with those going on summer holidays this year. After all, you don't want to take an expensive swimsuit to Malaga, you want about 10 bikinis you can feel comfortable trashing as you know you'll be wearing them everyday! Not to mention, you want to know they look good and more so that you look good and this is where Primark hits the nail on the head and what it is loved for. Cheap, fashionable, and throwaway clothing. Above are my favourite pieces from the collection.
It ranges from £7-£10 for a bikini or swimsuit, to see the whole collection see Look's article - here. All pictures are from their website.