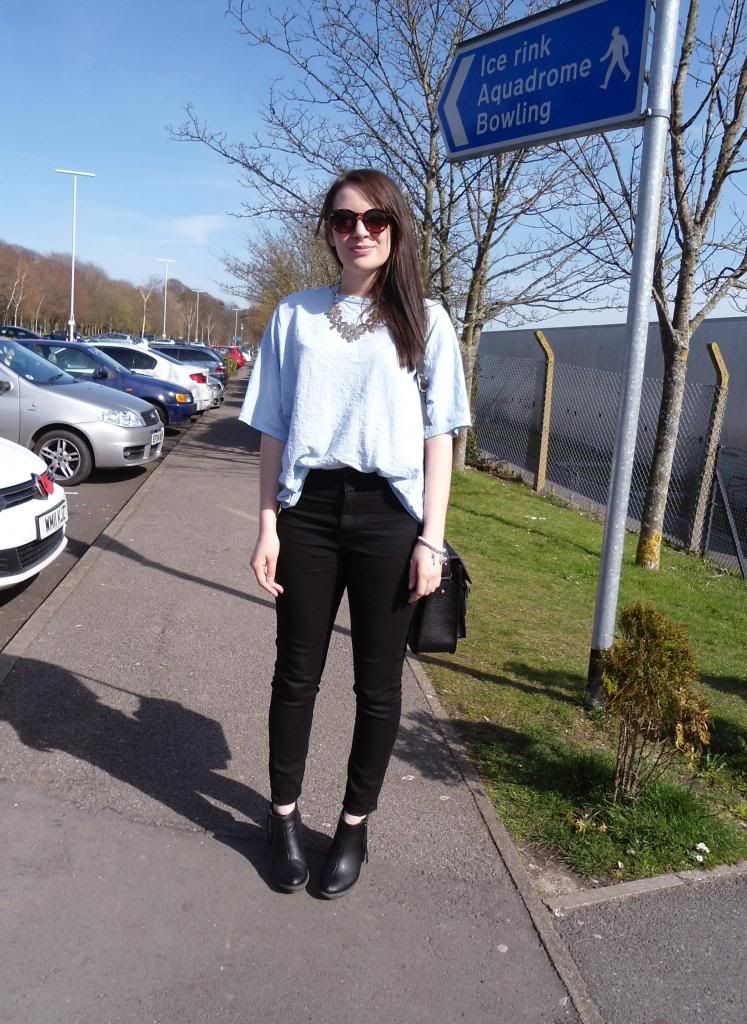 Sunglasses - H&M (old)
Top - Topshop (borrowed)
Necklace - Topshop (borrowed)
Jeans - Primark
Boots - New Look (Old)

This is a day late, but i was home for about 10 minutes yesterday so i couldn't post. I went bowling with my dad and sister, pics to come, it was a fantastic day! Here is my outfit, enjoy.