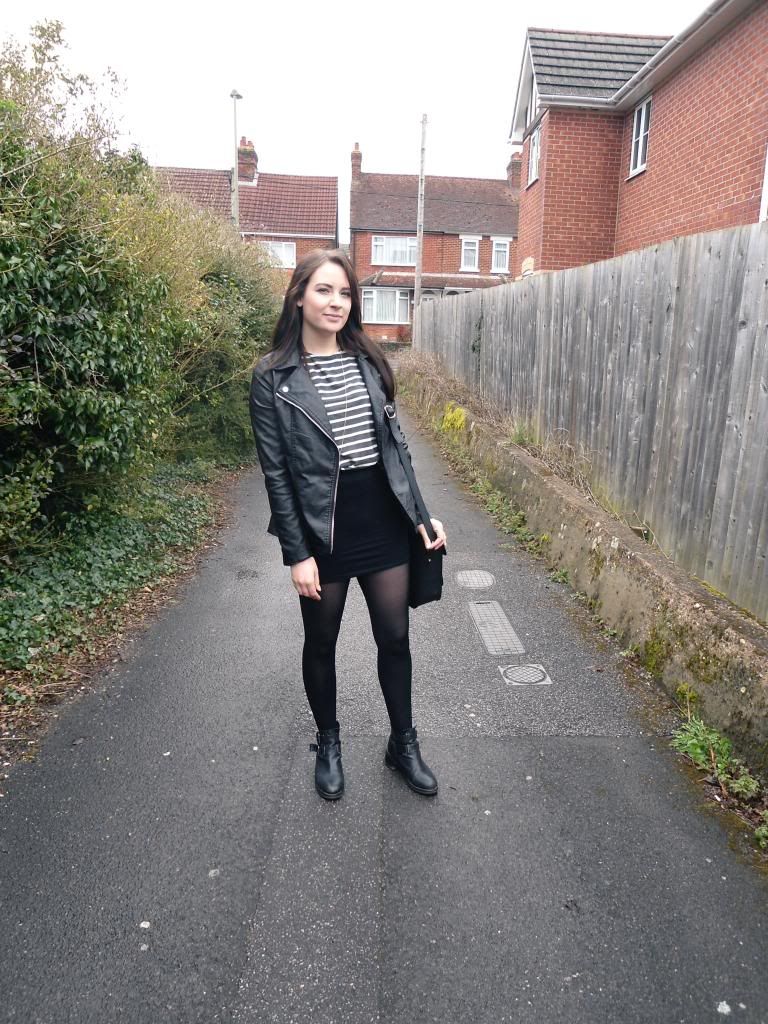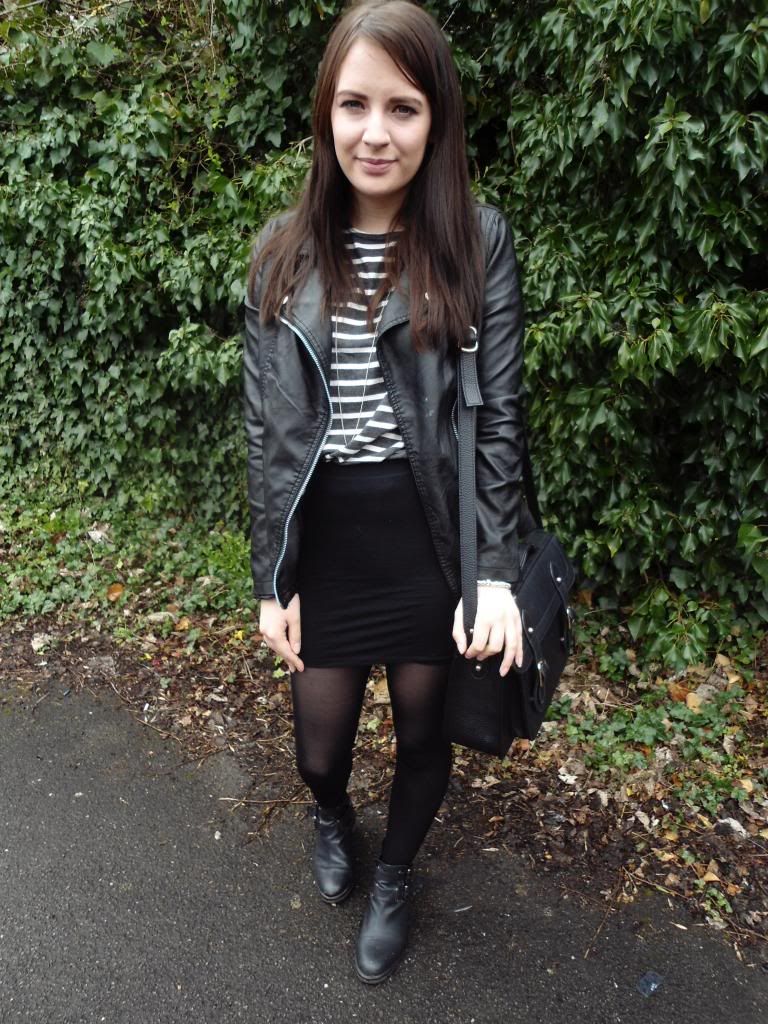 Jacket - TK Maxx
Top - Topshop (old)
Skirt - Topshop (old)
Boots - Topshop (old)
Bag - George @ Asda

So i convinced my mum to take a picture of my outfit on the way to the doctors today, good news is that i am getting better and i will be back at work next week, however i do have to go to hospital next week as well for some tests. It's good news really though because we are seeing progress. On to the outfit - it is going to become increasingly apparent through my outfit posts that i'm a bit of a sucker for stripy tops, i'm not sure why though. Most of the items i'm wearing are old but the jacket and bag are fairly new, i love my jacket so much and it was a bargain from TK Maxx £30! Excuse the face in the last photo as well, i was concerned by my mum's shaky camera skills...